Brief filed: 10/03/2016
Documents
Ditech v. Buckles
Supreme Court of the State of Nevada; Case No. 70475
Prior Decision
On certification from the U.S. District Court for the District of Nevada, No. 2:15-cv-01581-GMN-(CWH).
Argument(s)
The court should interpret Nevada law to avoid any conflict with constitutional principles. Fundamental principles of federalism and due process preclude the extraterritorial application of Nevada law to out-of-state conduct at issue here – the unilateral recording of a telephone call where the call is placed in a jurisdiction where that is permitted. The federal structure of the United States precludes state regulation and criminalization of lawful conduct in other states. Due Process precludes any state from criminalizing conduct that occurs out-of-state and is legal where is occurs. Modern telecommunication technology and practices exacerbate the due process violation. The Commerce Clause precludes extraterritorial regulation of the use of an instrumentality of interstate commerce. Buckles proposes a facially unconstitutional direct regulation of interstate commerce. The threat of inconsistent regulation would further invalidate extraterritorial application of Nevada's standards to Ditech's conduct. Using interstate telecommunications networks to project state-law authority into other states would turn settled notions of the federal-state allocation of power upside down. Congress has occupied the field of privacy regulation of interstate telecommunications. Any extraterritorial extension of NRS 200.620 should be prospective only.
This is a sponsored ad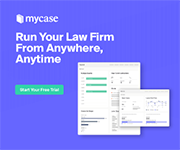 MyCase
Manage Your Law Firm All in One Place
Author(s)
Donald M. Falk, Mayer Brown LLP, Palo Alto, CA; Robin E. Wechkin, Sidley Austin LLP, Seattle, WA; Tamara Beatty Peterson, Peterson Hope, PLLC, Las Vegas, NV.