Brief filed: 10/30/2017
Documents
Delisle v. Crane Co.
Supreme Court of Florida; Case No. SC16-2182
Prior Decision
Decision below 206 So.3d 94 (Fla. 4th DCA, Nov. 9, 2016)
Argument(s)
The Daubert standard is superior to Frye for ensuring the reliability of expert evidence and preventing wrongful convictions. Unlike Frye, expert testimony under Daubert must be based on more than "pure opinion." Unlike Frye, which is limited to considering the expert's methodology, Daubert evaluates the reliability of an expert's methodology, reasoning and opinions. Unlike Daubert, which applies to all expert testimony, Frye only applies to "new or novel" scientific techniques. A number of unreliable forensic techniques are admitted under Frye because they are no longer new or novel. The Frye standard, which measures general acceptance by the insular community in question, exacerbates the problem of junk science.
This is a sponsored ad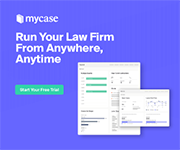 MyCase
Manage Your Law Firm All in One Place
Author(s)
William N. Shepherd, Jason D. Lazarus, and Tiffany Roddenberry, Holland & Knight LLP, West Palm Beach, FL; H. Eugene Lindsey III, NACDL, Miami, FL.