Brief filed: 06/07/2017
Documents
Currier v. Virginia
United States Supreme Court; Case No. 16-1348
Prior Decision
On Petition for a Writ of Certiorari to the Supreme Court of Virginia, decision below 292 Va. 737 (Dec. 8, 2016).
Argument(s)
No waiver occurs when a criminal defendant is forced to sacrifice one important right to secure another. This Court has long refused to find waiver where a defendant is put to a Hobson's choice. Jeffers indicates that sacrificing double jeopardy rights to avoid a prejudicial trial is an unfair Hobson's choice. A defendant does not waive double jeopardy rights by choosing severance to avoid an unfair trial. Evidence of a prior felony is unduly prejudicial. Allowing prosecutors to re-litigate issues they lost is antithetical to the Double Jeopardy Clause. This Court should grant certiorari to confirm that a choice between either an unfair trial or waiving one's right not to "be twice put in jeopardy of life or limb," U.S. Const. amend. V, is no choice at all—much less a voluntary waiver.
This is a sponsored ad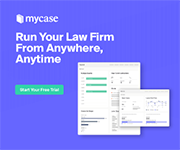 MyCase
Manage Your Law Firm All in One Place
Author(s)
Lisa S. Blatt, R. Stanton Jones, and Anthony J. Franze, Arnold & Porter Kaye Scholer LLP, Washington, DC; Elie Salamon, Arnold & Porter Kaye Scholer LLP, New York, NY; Jeffrey T. Green, NACDL, Washington, DC.