Brief filed: 08/06/2009
Documents
Conrad M. Black v. United States
United States Supreme Court; Case No. 08-876
Prior Decision
Case below, 530 F.3d 596 (7th Cir. 2008).
Argument(s)
Section 1346 violates due process requirements by (i) not providing fair warning, at the time of the offense, of what conduct is prohibited, and (ii) failing to be clear and specific enough to inform the public of precisely what conduct is prohibited and cabining law enforcement's discretion within reasonable limits. In addition, interpretation of Section 1346 to impose a federal-law duty to provide "honest services" irrespective of state law would invite federal courts to create a federal common law of honest dealing, an approach which has been anathema for two centuries. The Seventh Circuit's forfeiture rule would unfairly compel defendants either to accept prejudicial interrogatories or to forfeit objections to prejudicial instructional error.
This is a sponsored ad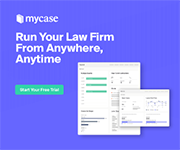 MyCase
Manage Your Law Firm All in One Place
Author(s)
Jonathan L. Marcus, Roger A. Ford, James McCall Smith, Convington & Burling LLP, Washington, DC.