Brief filed: 12/08/2014
Documents
Coleman-Bey v. Tollefson
United States Supreme Court; Case No. 13-1333
Prior Decision
Decision below 733 F.3d 175 (6th Cir. 2013).
Argument(s)
The interest in ease of administration and the purposes of the PLRA favor treating a prior dismissal as a 'strike' only after it becomes final on appeal. The majority interpretation is a simple rule that courts have applied since 1996 without difficulty. The majority interpretation calls for the same familiar finality determination courts routinely make in other contexts. The Sixth Circuit's interpretation produces bizarre results and uncertainty, with no attendant benefit.
This is a sponsored ad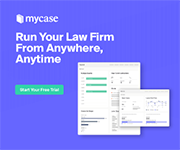 MyCase
Manage Your Law Firm All in One Place
Author(s)
Catherine M.A. Carroll and Jared S. English, Wilmer Cutler Pickering Hale and Dorr LLP, Washington, DC; David Porter, Sacramento, CA.