Brief filed: 05/19/2017
Documents
Class v. United States
United States Supreme Court; Case No. 16-424
Prior Decision
On petition for a Writ of Certiorari to the U.S. Court of Appeals for the District of Columbia Circuit, Case No. 15-3015, on appeal from the U.S. District Court for the District of Columbia, No. 1:13-cr-00253-1
Question Presented
Whether a guilty plea inherently waives a defendant's right to challenge the constitutionality of his statute of conviction.
Argument(s)
Amici seek the Court's confirmation of the Menna-Blackledge default rule under which a defendant's right to appellate review of a claim that a statute is unconstitutional is not waived sub silentio through an unconditional guilty plea. The Menna-Blackledge doctrine serves the public interest in testing the constitutionality of criminal statutes. Plea bargaining dominates the criminal justice system. Post-plea challenges to unconstitutional statutes are important. The government's proposed alternatives are no substitute for direct appeal. Rule 11(a)(2) does not provide a meaningful alternative to direct appeal. Collateral review is no substitute for direct appeal under Menna and Blackledge.
This is a sponsored ad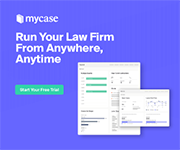 MyCase
Manage Your Law Firm All in One Place
Author(s)
Daniel N. Lerman and Kathleen Shen, Robbins, Russell, Englert, Orseck, Untereiner & Sauber LLP, Washington, DC; Ruthanne M. Deutsch and Hyland Hunt, Deutsch Hunt PLLC, Washington, DC; Jonathan Hacker, NACDL, Washington, DC.