Brief filed: 07/24/2013
Documents
Burt v. Titlow
United States Supreme Court; Case No. 12-414
Prior Decision
Decision below 680 F.3d 577 (6th Cir. 2012).
Argument(s)
The proposed "stated-belief-in-innocence" exception on which the state's argument rests would be inconsistent with the role of counsel in our legal system, and with this Court's decisions clearly establishing an attorney's Sixth Amendment duty to provide effective assistance at the plea stage. Strickland allows courts to find a reasonable probability that a defendant would have pleaded guilty but for deficient counsel when either: (a) her testimony to that effect is bolstered by objective corroborating evidence; or (b) her testimony is inherently credible.
This is a sponsored ad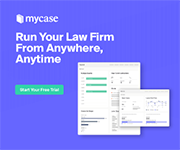 MyCase
Manage Your Law Firm All in One Place
Author(s)
David Debold, Gibson, Dunn & Crutcher LLP, Washington, DC; Akiva Shapiro, Seth Rokosky and Sarah Kushner, Gibson, Dunn & Crutcher LLP, New York, New York; David M. Porter, Sacramento, CA.