Brief filed: 07/26/2013
Documents
Burrage v. United States
United States Supreme Court; Case No. 12-7515
Prior Decision
Decision below 687 F.3d 1015 (8th Cir. 2012).
Question Presented
(1) Whether the crime of distribution of drugs causing death under 21 U.S.C. § 841 is a strict liability crime, without a foreseeability or proximate cause requirement, and (2) Whether a person can be convicted for distribution of heroin causing death utilizing jury instructions which allow a conviction when the heroin that was distributed "contributed to" death by "mixed drug intoxication," but was not the independent cause of death of a person.
Argument(s)
This Court has repeatedly interpreted general causal terms in civil statutes to require both actual cause and proximate cause. The rule of lenity requires doubts about "results from" to be resolved in defendant's favor.
This is a sponsored ad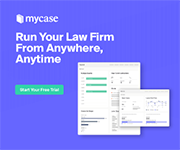 MyCase
Manage Your Law Firm All in One Place
Author(s)
John D. Cline, Law Office of John D. Cline, San Francisco, CA; Jonathan D. Hacker, Washington, DC.