Brief filed: 11/28/2016
Documents
Bright v. Massachusetts
United States Supreme Court; Case No. 16-579
Prior Decision
Case below 89 Mass.App.Ct. 1116 (Apr. 4, 2016), No. 14-P-546.
Argument(s)
The individualized-sentencing requirement for juvenile offenders facing a life sentence protects against unconstitutional sentences. Parole does not resolve the constitutional violation caused by mandatory life sentences for juvenile offenders. Parole boards were originally intended to base release decisions on demonstrated rehabilitation. The modern parole system does not provide a meaningful opportunity for juvenile offenders serving mandatory life sentences to demonstrate rehabilitation.
This is a sponsored ad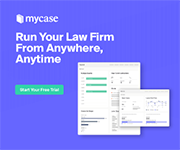 MyCase
Manage Your Law Firm All in One Place
Author(s)
Felicia H. Ellsworth, Kevin S. Prussia, Denise W. Tsai, and Andrew M. Trombly, Wilmer Cutler Pickering Hale and Dorr LLP, Boston, MA; Jeffrey T. Green, Washington, DC.