Brief filed: 10/24/2016
Documents
Bridgeman, et al. v. District Attorney
Supreme Judicial Court of Massachusetts; Case No. SJC-12157
Prior Decision
On a reservation and report of a single justice of the Supreme Judicial Court for Suffolk County.
Argument(s)
Every Dookhan defendant should be afforded the presumption that Dookhan's fraud was prejudicial. The presumption of prejudice should be irrebuttable. A conclusive presumption preserves the integrity of the judicial system. A conclusive presumption would allow for more efficient administration of justice and would more effectively deter future commonwealth misconduct. The court should bar re-prosecution of dismissed Dookhan cases. Dismissal with prejudice is an appropriate corrective to the lax response by the Commonwealth to the Dookhan and Farak scandals. A bar on re-prosecution will obviate a need for courts to address the question of whether Dookhan not only falsified drug certifications, but also irrevocably corrupted the underlying drug sample.
This is a sponsored ad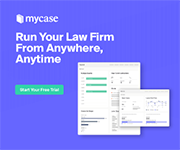 MyCase
Manage Your Law Firm All in One Place
Author(s)
Aaron Katz, Naveen Ganesh, and Peter Walkingshaw, Ropes & Gray LLP, Boston, MA; Daniel Gelb, NACDL, Boston, MA; Chauncey Wood, MACDL, Boston, MA.