Brief filed: 06/17/2016
Documents
Bravo-Fernandez v. United States
United States Supreme Court; Case No. 15-537
Prior Decision
Decision below United States v. Bravo-Fernandez, 790 F.3d 41 (1st Cir. June 15, 2015).
Argument(s)
Relying on a vacated conviction to deprive an acquittal of its collateral estoppel effect is inconsistent with Yeager and fundamentally unfair. The First Circuit's decision makes collateral estoppel effectively unavailable in multi-count prosecutions resulting in a vacated conviction. The First Circuit's decision encourages overcharging and successive prosecutions.
This is a sponsored ad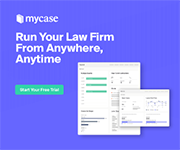 MyCase
Manage Your Law Firm All in One Place
Author(s)
Jeffrey T. Green and Cormac A. Early, Sidley Austin LLP, Washington, DC; David Porter, Washington, DC.