Brief filed: 06/03/2011
Documents
Blueford v. Arkansas
United States Supreme Court; Case No. 10-1320
Prior Decision
Decision below ___ SW.3d ___ (Ark. 2011), 2011 WL 285805.
Argument(s)
In this capital case, the jury, per the court's instructions, acquitted the defendant of capital murder, then of first-degree murder, but then could not agree on whether the defendant was guilty of manslaughter, and the court declared a mistrial. Supreme Court double jeopardy case law, particularly Green v. United States, 355 U.S. 184 (1957) and Price v. Georgia, 398 U.S. 323 (1970), bars the petitioner-defendant's retrial on the acquitted charges of capital and first degree murder.
This is a sponsored ad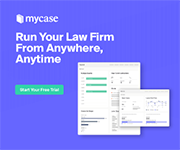 MyCase
Manage Your Law Firm All in One Place
Author(s)
Christopher M. Egleson and Jennelle D. Menendez, Akin, Gump, Strauss, Hauer & Feld LLP, New York, N.Y. NACDL's brief in support of the petition for certiorari is here.