Brief filed: 04/13/2016
Documents
Binday v. United States
United States Supreme Court; Case No. 15-1140
Prior Decision
Decision below United States v. Binday, 804 F.3d 558 (2d Cir. Oct. 26, 2015).
Argument(s)
A defendant does not "obtain" property by depriving the victim of his "right to control" property. The decision below exemplifies a broader pattern of overcriminalization through expansive interpretation of federal criminal laws. The Second Circuit's reading of the federal criminal fraud statutes conflicts with the rule of lenity and clear statement principles.
This is a sponsored ad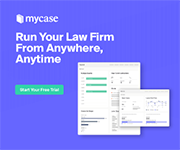 MyCase
Manage Your Law Firm All in One Place
Author(s)
Jonathan D. Hacker and Deanna M. Rice, O'Melveny & Myers LLP, Washington, DC; Anton Metlitsky, O'Melveny & Myers LLP, New York, NY; Jeffrey T. Green, Washington, DC.