Brief filed: 01/26/2016
Documents
Betterman v. Montana
United States Supreme Court; Case No. 14-1457
Prior Decision
Decision below State v. Betterman, 378 Mont. 182 (Feb. 10, 2015).
Argument(s)
Guilt-determination and sentencing historically were inseparable and speedy trial protections apply to both. The interests set forth in Barker require protection at sentencing. Extended pre-sentence incarceration is oppressive. Delays in the sentencing phases of a trial exacerbate anxiety and concern. Delays in the sentencing phase of trial impair defendants' abilities to exercise their legal rights with the courts. The Due Process Clause insufficiently protects the rights guaranteed by the speedy trial provision of the Sixth Amendment.
This is a sponsored ad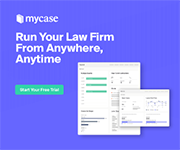 MyCase
Manage Your Law Firm All in One Place
Author(s)
Mark E. Haddad, Collin P. Wedel, and Rachel R. Goldberg, Sidley Austin LLP, Los Angeles, CA; Jeffrey L. Fisher, NACDL, Stanford, CA.