Brief filed: 10/02/2017
Documents
Bellamy v. City of New York
2nd Circuit Court of Appeals; Case No. 17-1859
Prior Decision
On appeal from the U.S. District Court for the Eastern District of new York, No. 1:12cv-01025-AMD-PK before the Honorable Ann Donnelly.
Argument(s)
The district court's decision unfairly deprives wrongfully convicted individuals of the opportunity to pursue much-needed compensation and improperly immunizes municipalities for district attorneys' misconduct. The district court's decision ignores New York State policy to deter municipalities from violating criminal defendants' constitutional rights.
This is a sponsored ad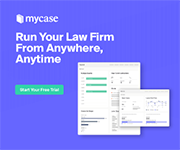 MyCase
Manage Your Law Firm All in One Place
Author(s)
Ross E. Firsenbaum, Wilmer Cutler Pickering Hale and Dorr LLP, New York, NY; Richard D. Willstatter, NACDL, White Plains, NY.