Brief filed: 07/25/2008
Documents
Arizona v. Gant
United States Supreme Court; Case No. 07-542
Prior Decision
Opinion below 162 P.3d 640 (Ariz. 2007)
Argument(s)
The rule in New York v. Belton (1981), which allows the search of a vehicle's interior incident to a custodial arrest of an occupant of the vehicle, as practiced on state highways, violates the Fourth Amendment and should be overruled. Police may search the passenger compartment of a car incident to an occupant's arrest only if it is reasonable to believe that the arrestee might access the vehicle after his arrest or that the passenger compartment contains evidence of a crime.
This is a sponsored ad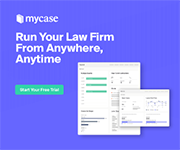 MyCase
Manage Your Law Firm All in One Place
Author(s)
Jeffrey L. Fisher and Pamela S. Karlan, Stanford Law School Supreme Court Litigation Clinic, Stanford, CA; Amy Howe and Kevin Russell, Howe and Russell PC, Bethesda, MD; and Thomas C. Goldstein, Akin Gump Strauss Hauer & Feld LLP, Washington DC.