Brief filed: 08/07/2015
Documents
Almanza-Arenas v. Lynch
9th Circuit Court of Appeals; Case No. 09-71415 & 10-73715
Prior Decision
Decision below (panel decision) 771 F.3d 1184 (9th Cir. Nov. 10, 2014).
Argument(s)
Rendon faithfully applied Descamps's "Elements-Based" approach and correctly held that state law determines a statute's elements. The government and Judge Graber's approach is inconsistent with Descamps, resurrects Aguila-Montes, and creates tension with a century of state law. State law – not Shepard documents – determines a statute's elements. In California, the Shepard-approved documents will not necessarily reflect a crime's elements. Courts must look to state law—rather than the Shepard documents—to identify an offense's elements. At a minimum, this Court should apply the rule of lenity. Applying these principles reveals that California vehicle theft contains a single, indivisible set of elements. The Almanza approach permits defense attorneys to accurately advise their clients of immigration consequences.
This is a sponsored ad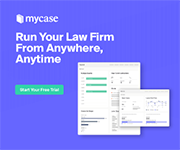 MyCase
Manage Your Law Firm All in One Place
Author(s)
Vincent J. Brunkow & Kara Hartzler, Federal Defenders of San Diego, San Diego, CA; Jeffrey Erwin Ellis, Portland, OR.