Brief filed: 05/09/2016
Documents
Akbar v. United States
United States Supreme Court; Case No. 15-1257
Prior Decision
Case below No. 13-7001, Crim. App. No. 20050514 (C.A.A.F., Aug. 19, 2015).
Argument(s)
The Court should overrule Loving v. United States, which is no longer good law in light of Ring v. Arizona. Rules for Courts-Martial 1004 violates constitutional separation-of-powers principles. Only Congress may define the elements of a criminal offense. The foregoing separation-of-powers principles apply equally in the military justice system.
This is a sponsored ad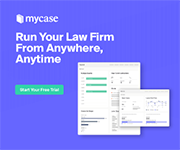 MyCase
Manage Your Law Firm All in One Place
Author(s)
Michael A. Scodro, Clifford W. Berlow, Briana T. Sprick Schuster, Kevin J. Murphy, and William M. Strom, Jenner & Block LLP, Chicago, IL; Jonathan Hacker, Washington, DC.