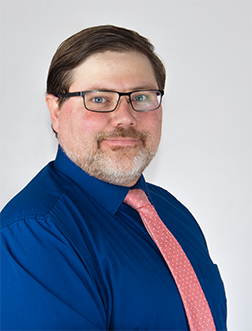 As NACDL's Chief Operating Officer, Steven Logan, supports association staff in driving the Executive Director's vision and meeting NACDL's mission. He oversees the daily operations and business functions including, information technology, website, procurement, and facilities.
Steven led NACDL's Return to Freedom Project (R2F) for its 2020 inaugural year. He assisted with the launch of several pro bono initiatives, including the Federal COVID-19 and D.C. Compassionate Release Projects in response to the threat that the Coronavirus Pandemic posed to the incarcerated community. In 2021, Steven managed the creation of NACDL's Cannabis Justice Initiative.
As the project manager of the NACDL/FAMM State Clemency Project since its creation in 2017, Steven has recruited, trained, and supported volunteer attorneys and firms for their case reviews and submission of petitions for executive clemency. Steven works with state agents to ensure the efficient flow of data and submissions.
Steven served as the Assistant Project Manager for Clemency Project 2014 (CP2014). He developed the Applicant Tracking System (ATS), a management system for volunteer and applicant information. He developed protocols with federal agencies for the secure transmission of this data. The ATS continues to be used for R2F Initiatives and other NACDL projects.
Prior to the start of CP2014, he managed the NACDL's technology resources and information technology infrastructure. He worked with staff to launch new online initiatives and aided membership using NACDL's website, discussion groups, and other digital services.
Before to joining NACDL, Steven managed information technology departments in primary and secondary educational institutions, most recently at the See Forever Foundation and Maya Angelou Schools in the District of Columbia and at Mount Paran Christian School in Marietta, GA.