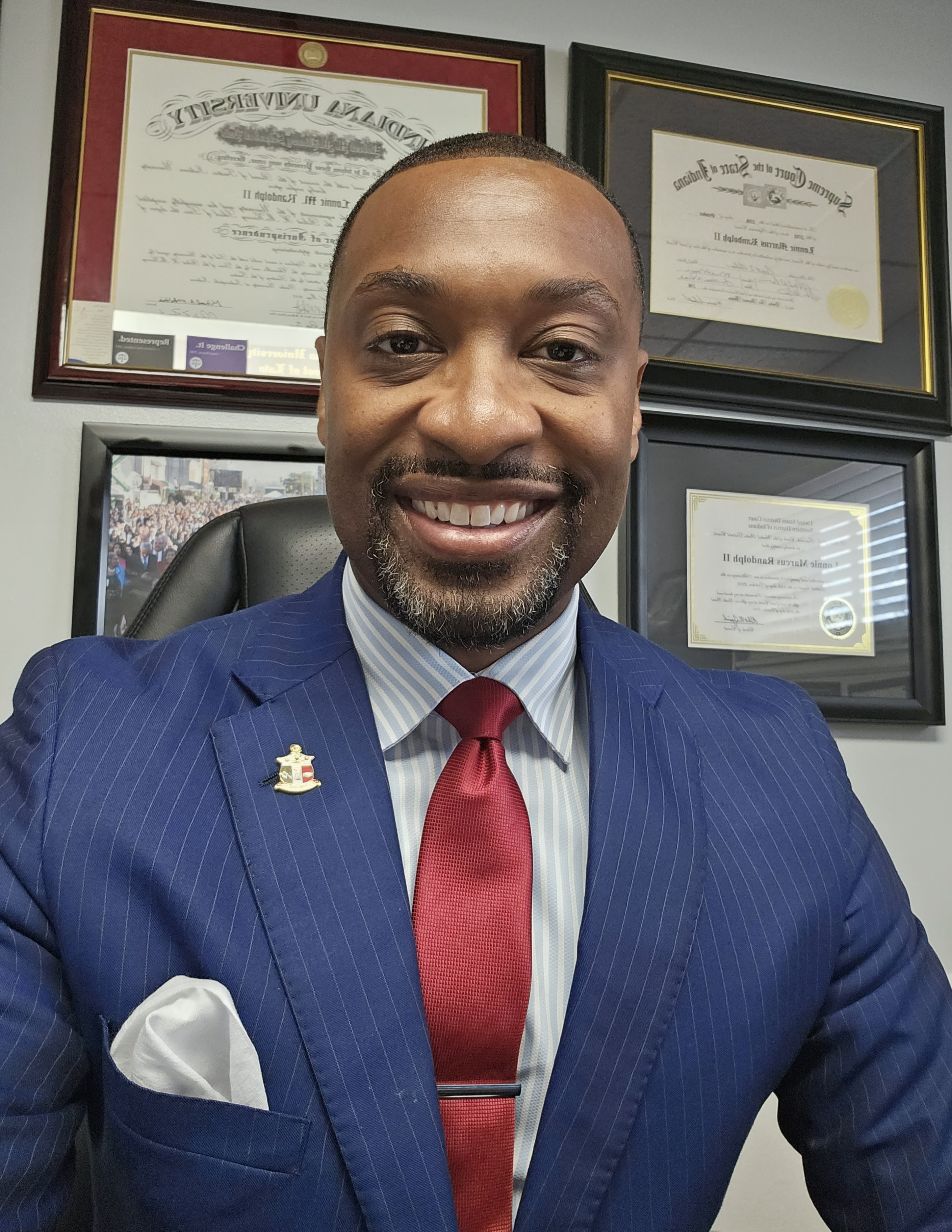 From the basketball court to the courtroom, Lonnie M. Randolph II is a rising star in the criminal defense world. Lonnie, a former semi-professional basketball player, is a founding partner and the managing partner at Randolph & Randolph, P.C. in northwest Indiana and Chicago. He is also a public defender in Lake County, Indiana with the Lake County Public Defender's Office and is licensed to practice law in Indiana, Illinois, and the federal courts in each state. Lonnie is an experienced criminal defense attorney who has had remarkable success in the courtroom. He handles a variety of criminal cases, including felony and misdemeanor cases in both state and federal courts. For example, he has successfully defended criminal cases ranging from murder, drug dealing, conspiracy cases, criminal gang activity, firearms offenses, sex offenses, DUI, battery, fraud, traffic matters, and other complex and high-profile criminal cases.
Besides being a NACDL member, he is also a member of the following organizations: National Bar Association; Indiana State Bar Association; Illinois State Bar Association; Illinois Association of Criminal Defense Lawyers; Indiana Trial Lawyers Association; Lake County Bar Association; and is also a member of the Kappa Alpha Psi Fraternity, Inc. Lonnie received his law degree from Indiana University – Robert H. McKinney School of Law in 2013. There, he was president of the Student Bar Association, an Associate Justice on the Moot Court Board, a barrister on the Moot Court Society's Order of the Barristers, a certified legal intern for the Criminal Defense Clinic, and a fellow with the Indiana Conference for Legal Education Opportunity (ICLEO).
When Lonnie is not fighting for his clients in the courtroom, he regularly speaks to people in his community regarding criminal law and other relevant matters. He regularly speaks at churches, schools, basketball camps, and other inner-city organizations. He constantly talks to minors and adults about their constitutional rights, statutory law, interacting with law enforcement, cleaning up their driving record, expungements, and many other legal areas of concern in his community. Lonnie has an unquenchable thirst and passion for defending the accused and protecting their constitutional rights. He is relentless in obtaining not guilty verdicts, favorable plea agreements, and dismissals for his clients. Indeed, Lonnie has taken that same competitive spirit he once brought to the basketball court, to now defending the accused in the courtroom.