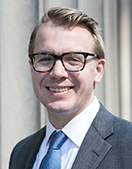 Jonathan M. Brayman is a Partner with Breen & Pugh. His practice focuses on state and federal criminal defense, Section 1983 civil rights actions, class actions, and asset forfeiture defense.
Brayman has distinguished himself as both a trial and appellate lawyer. In his first year of practice, he helped obtain outright acquittals in his first jury trial (February 2011) and in his first murder trial (November 2011). Brayman has helped to create favorable precedent recognizing greater protections for citizens from unreasonable searches and seizures, and winning outright reversals and new trials for numerous clients leading to their release from prison.
Brayman served as one of the lead attorneys who represented a Chicago man exonerated after serving 20 years of false imprisonment in a Section 1983 wrongful conviction case against the City of Chicago and two former Area 3 CPD Detectives, resulting in a multi-million dollar settlement in June 2018.
Before joining Breen & Pugh, Brayman worked with the Law Offices of Thomas Peters, where he litigated Section 1983 civil rights cases. He served as class counsel to tens of thousands of class members in numerous civil rights class actions successfully challenging the unconstitutional policies and practices of the City of Chicago and winning settlements that included wide-ranging injunctive and monetary relief.
Brayman graduated from the University of Iowa College of Law in 2010 with the Willard L. Boyd Public Service Award (Highest Honors). He was named the 2009-2010 Ramza-Fester "Rainbow Rights" Scholar; an award given to a student with exemplary service in helping to advance the rights of individuals in the LGBT community through community outreach, legal advocacy, and scholarship.
Prior to graduating from law school, Brayman's experience included helping to win a new trial for a man sentenced to death by a federal jury in Louisiana. Brayman also worked for federal district court judges in Chicago and in New Orleans (2009), as well as a research assistant to Professor Angela Onwuachi-Willig, a prominent critical race theorist and employment law scholar (2008-10). During law school, Brayman also clerked in the Chicago office of the Federal Defender Program and served as a student writer and contributing member to the Journal of Gender, Race & Justice.
In addition to his work with the National Association of Criminal Defense Lawyers, Brayman currently serves on the Board of Directors for the Illinois Association of Criminal Defense Attorneys, as well as on the Justice Council for Northwestern University Pritzker School of Law's Center on Wrongful Convictions and on the Illinois Supreme Court's Commission on Access to Justice's Forms Committee for Civil Asset Forfeiture. He has been named a "Rising Star" by Super Lawyers and was profiled byLeading Lawyers in their inaugural publication of Emerging Lawyers. Brayman is a proud member of the Chicago Inn of Court.