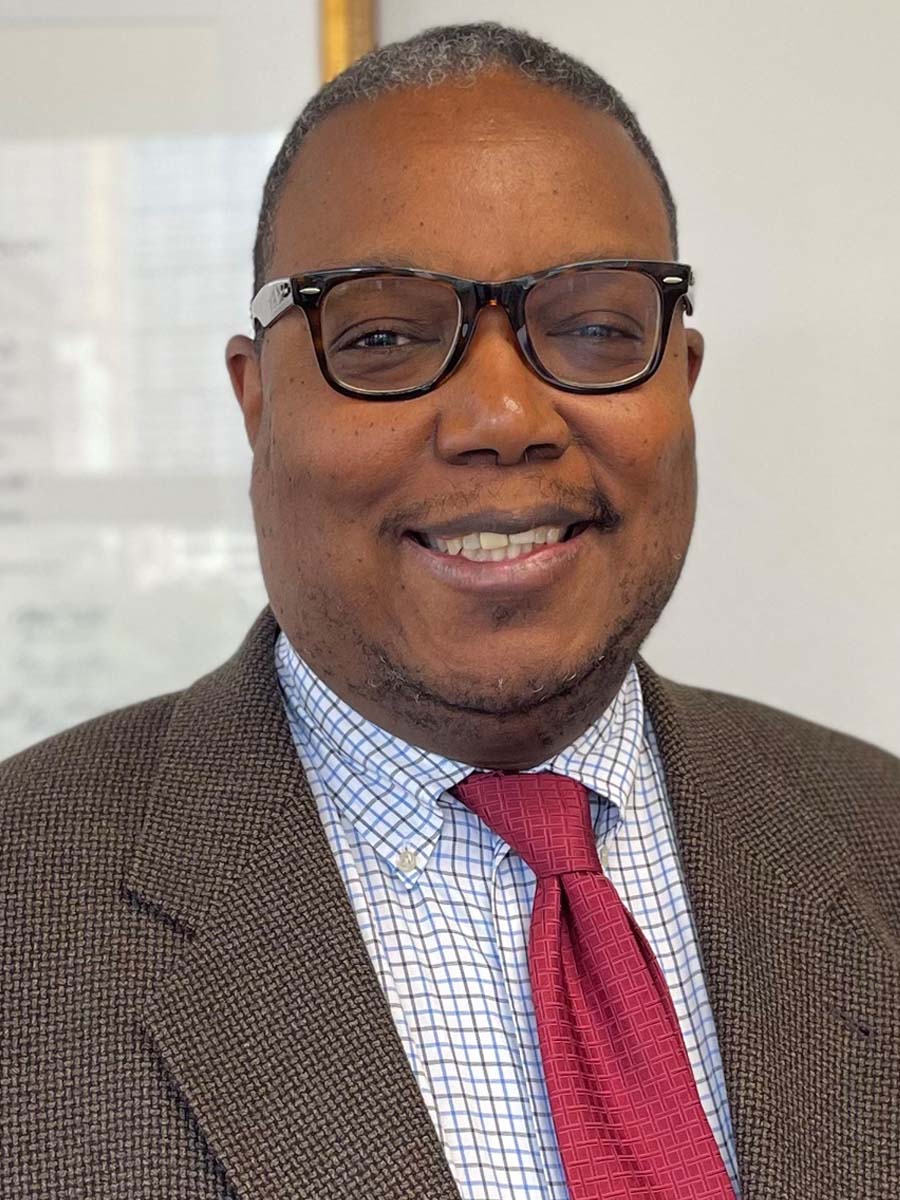 Davis has been a practicing attorney since 1994 and accepted employment at the Harris County Public Defender's Office in September of 2011. There Mr. Davis serves as an Assistant Public Defender. He is the Chief of the Felony Trial Division. As Chief, Mr. Davis supervises over 40 lawyers, eight investigators and several other administrative employees. He oversees training in the Felony Trial Division. And he still regularly defends and tries criminal cases, sitting first chair in multiple jury trials each year. Immediately prior to joining the Public Defender's Office, Mr. Davis was the senior member of Davis & Associates, PLLC, a law firm based in Houston, Texas. Mr. Davis graduated from Howard University with honors in 1991 and from Tulane University Law School with honors in 1994. He is also a graduate of the Trial Lawyer's College where he honed his trial skills by learning from some of the best trial lawyers in the country. Following graduation, Mr. Davis was asked to join the staff of the college. He currently serves on the board of directors of the organization and helps train lawyers from across the country. In 2020, he received the Mentor of the Year Award from the Harris County Criminal Lawyers Association for his efforts mentoring and training lawyers. He received that same award from the Harris County Criminal Lawyers Association in 2016 as well. Mr. Davis regularly presents at Continuing Legal Education courses (CLE) and is routinely a top rated speaker at those CLEs. In 2019, Mr. Davis was recognized as one of the "Best of the Best" by the National Association of Criminal Defense Lawyers for a CLE presentation he gave that year on "Arguing and Defining Reasonable Doubt for Juries."
Mr. Davis started his legal career as a prosecutor in Florida. While serving as a prosecutor, Mr. Davis was selected (based on trial skill) to serve in a sex crimes unit where lawyers focused on prosecuting all types of sexual assault cases. This experience and training helped Mr. Davis develop experience in handling these types of cases. As a criminal defense attorney, he has successfully represented people accused of sex crimes, some in high-profile cases, and has obtained many dismissals and "not guilty" verdicts. He has successfully defended numerous criminal cases in Federal and State Court. He has obtained "not guilty" verdicts and dismissals in all types of cases and in numerous different counties. Mr. Davis has tried over 100 cases to verdict. He has tried all types of federal and state court cases ranging from Capital Murder, to multiple defendant drug conspiracies, to misdemeanors. Moreover, Mr. Davis has defended federal criminal cases in every federal district in the State of Texas and in federal district courts in Florida, Louisiana, and Illinois.
In 2003, Mr. Davis received a commendation from the Texas State Legislature for his service as Special Counsel to the Texas State Commission on Judicial Conduct. For the Commission, Mr. Davis was lead counsel in a case that removed a judge from office who was mistreating citizens by wrongfully jailing them and addressing them in an abusive manner in court. Handling the case from beginning to end, Mr. Davis was able to obtain an order that the Judge be removed from office and that he never be allowed to hold judicial office again. The case was widely featured in several television news programs and newspaper articles
In 2006, Mr. Davis received the "Unsung Hero Award" from the Harris County Criminal Lawyers Association. In that same year, he received the "Man of the Year Award" from the Houston Business and Professional Women's Association. Also that same year, Mr. Davis made national news and was featured in several stories printed in the Houston Chronicle for his work that exonerated a man who had been wrongfully imprisoned for over 18 years for an alleged sexual assault of a child. Although the government reported that there were no samples to test for DNA in the case, Mr. Davis pressed forward and found the DNA that freed his client. After the client was pardoned, Mr. Davis secured financial compensation for him in excess of $450,000.00. The case was covered by local and national news outlets.
Although Mr. Davis has successfully defended many criminal cases, most notable is the successful defense of a double homicide in 2007 where the prosecutor boasted prior to trial that there was no way Mr. Davis' client could win. With the client's approval, Mr. Davis rejected the prosecutor's 40 year plea deal, fought the case at trial, obtained a "not guilty" verdict and secured the client's freedom. Additionally, Mr. Davis has been able to secure "not guilty" verdicts and dismissals in other murder cases as well. In 2009, prosecutors were disciplined for improperly striking all African- Americans from a jury panel in a murder case defended by Mr. Davis and Texas Southern University Law School Graduate, Jacquelyn R. Carpenter. The case made the front page of the Houston Chronicle and was reported on several television and radio news stations. Mr. Davis and Ms. Carpenter subsequently tried the case again to another all-white jury and obtained a "not guilty" verdict. Another client defended by Mr. Davis who had a Capital Murder case dismissed was featured in an article in the New York Times. Mr. Davis has obtained multiple "Not Guilty" verdicts in other murder cases on homicide on behalf of his clients that are not specifically mentioned in this bio.
In 2011, the same year Mr. Davis joined the Public Defender's Office, Mr. Davis completed his second, successive successful representation of a client charged in a Federal Medicare Fraud Conspiracy by securing multiple "Not Guilty" verdicts on behalf of a Doctor charged. This client and a previous client were both acquitted of all of charges - federal Medicare Fraud and Conspiracy charges. Both victories were in cases against federal prosecutors from the Federal Medicare Fraud Task Force that pulled experienced prosecutors from around the country to try those cases. Those prosecutors specialized in the prosecution of those types of cases and that Federal Task Force rarely lost cases. And following those cases, a Task Force Prosecutor surprisingly confided in Mr. Davis that Task Force Prosecutors privately referred to him as "Taskforce Kryptonite."
Mr. Davis also has experience handling appeals and post-conviction writs in both Federal and State Courts. In 2008, Mr. Davis, arguing before the United States Fifth Circuit Court of Appeals, obtained the reversal of a life sentence which was imposed by a Federal District Court in a drug conspiracy case. In 2009, Mr. Davis argued before the Thirteenth Court of Appeals in Texas and obtained the reversal of a 75 year sentence. The court ordered a new trial for the client.
Additional details regarding Mr. Davis' education, admissions, affiliations with professional associations and presentations follow.