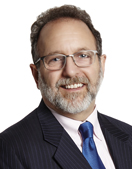 Daniel N. Arshack focuses on the criminal defense and civil rights of individuals and business in state and federal courts in the United States and in various jurisdictions throughout the world.
Mr. Arshack graduated from Brandeis University and the University of Stockholm in 1978 and started his career as a systems analyst at Abt Associates, a social science think-tank in Cambridge, Massachusetts. He obtained his law degree from the Antioch School of Law in 1983 and thereafter practiced criminal and civil rights law in Washington, D.C.
Mr. Arshack has represented thousands of clients in nearly thirty years of practice and has successfully fought for his clients in every level of court throughout New York, in other states and in courts throughout the world. He has been awarded an AV rating, the highest possible from Martindale Hubbell and is known as an aggressive and creative litigator. Proudly, Mr. Arshack has never been a prosecutor and has devoted his entire professional practice to defending those charged with crimes.
Mr. Arshack has successfully handled securities fraud litigation, financial crimes, money laundering, arms dealing, foreign corrupt practices violations, business loss, homicide, sex crimes, conspiracy, and narcotics offenses. Mr. Arshack was U.S. counsel in a case at the International Criminal Tribunal for the Former Yugoslavia in the Hague. He regularly consults with lawyers from throughout the world and represents the interests of businesses and individuals.
Mr. Arshack was elected President of the New York State Association of Criminal Defense Lawyers in 2007. In addition, he is the elected representative of the National Association of Criminal Defense Lawyers (NACDL) to the Council of the International Criminal Bar (ICB), a member of the Board of Directors of the International Criminal Defense Attorneys Association - USA (ICDAA), and Co-Chairman of the International Committee of the NACDL and a member of the Board of New York Sun Works.
In 1991, while also managing his own criminal defense practice, Mr. Arshack was instrumental in starting the Manhattan School for Children, an award winning public school in New York which both of his children attended. In 1992, Mr. Arshack helped found the first Institutional Review Board (IRB) to review clinical research proposals for their ethical impact on participants at Gay Men's Health Crisis in New York City. In 1994, he completed post-graduate work in Medical Bio-Ethics and the Humanities at the Columbia College of Physicians and Surgeons and Einstein School of Medicine.
In 1996, Mr. Arshack, under contract to the City of New York, built a new public defender's office in The Bronx known as The Bronx Defenders and thereafter supervised 25 lawyers and the necessary support staff to handle 13,000 cases per year.
Mr. Arshack has appeared, in relation to his cases, as a commentator on The Today Show, Night Line with Ted Koeppel, The Queen Latifa Show, CBS, NBC and ABC News and on Court TV.
In addition to criminal cases, Mr. Arshack handles a variety of challenging civil actions and commercial cases generally involving protecting the interests of individuals against large institutions and those who have been abused by their therapists, teachers or priests.
Mr. Arshack is engaged on issues relating to national and international law reform. He played a central role, in Paris and Berlin, in creating and drafting the constitution for the newly formed ICB which provides a voice for all counsel appearing before the International Criminal Court (ICC). He has been an active NGO delegate for the NACDL at the United Nations Preparatory Commission on the ICC. He was a drafter of the Rules of Professional Conduct submitted by the ICB to the ICC for attorneys from around the world who will be appearing before the ICC.
During the last several years, Mr. Arshack has been asked to conduct training for lawyers in Paris, The Hague (twice), Victoria, Montreal and New York (several times). His specialty is trial advocacy techniques, ethics and international criminal tribunals. In addition, Mr. Arshack was an adjunct professor of trial advocacy at Benjamin Cardozo School of Law.
Mr. Arshack is an international member of Perren Buildings Chambers, London which is comprised of individual criminal defense practitioners who practice independently, and are subject to professional regulation as individuals in their respective domestic jurisdictions.