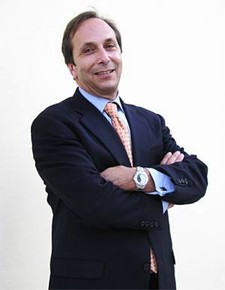 For over 35 years, Bruce Udolf has served the American legal system as a white collar criminal trial lawyer.
Upon graduation from Emory Law School in 1979, he served as a law clerk to the Honorable Arthur W. Fudger, then as an Assistant District Attorney for the Northeastern Circuit of Georgia before his election as District Attorney in 1982.
In 1987, he joined the U.S. Attorney's Office for the Southern District of Florida, working in the appellate, major crimes, and narcotics sections of that office. In 1992, he became Chief of the Public Integrity/Corruption section of that office and served in that capacity for five years before being tapped as Associate Independent Counsel in the Whitewater investigation. This investigation, which focused on alleged activity involving a sitting U.S. President, captured national attention.
During his years at DOJ, Bruce received multiple Outstanding Achievement Awards from the Department, as well as commendations from the United States Customs Service, Office of Internal Affairs, the Drug Enforcement Administration Office of Professional Responsibility, the Bureau of Alcohol, Tobacco and Firearms and, in 1992 and 1994, from the Director of the FBI.
In 1998, Bruce entered private practice, and eventually formed his own firm, Bruce L. Udolf P.A., in 2010. He has written and lectured extensively on numerous topics, including legal ethics and professionalism and has been a frequently sought-after speaker at legal conferences and symposia throughout the U.S. and abroad.
Bruce has received the peer-reviewed rating of AV Preeminent by Martindale-Hubbell for over ten years, and was named to the tier one ranking of U.S. News and World Report's Best Lawyer listings in the white collar and non-white collar criminal defense category. For four consecutive years, in 2016, 2017, 2018, and 2019 he was named Lawyer of the Year in the area of Criminal and White Collar Criminal Defense in South Florida by Best Lawyers in America.
In December, 2017, Mr. Udolf achieved an acquittal for his client, a former president of a national South American soccer federation in the so-called "FIFA-gate" case prosecuted in federal district court in Brooklyn.