Page Hero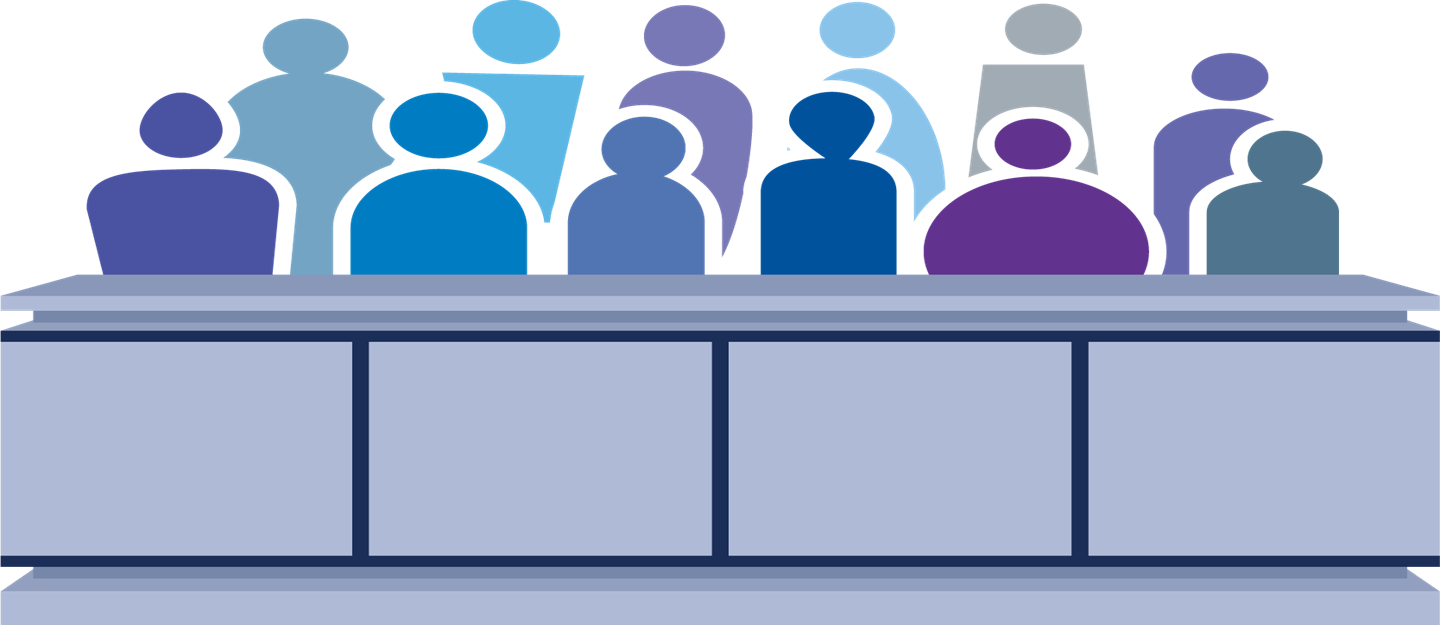 In this comprehensive fair cross-section webinar we cover some of the factors that contribute to racial and ethnic disparities, why diverse juries matter, how the fair cross section requirement differs from equal protection, as well as some model practices for improving jury diversity.
PANELISTS:
Professor Nina Chernoff
Nina Chernoff is a Professor at the CUNY School of Law. Professor Chernoff's research focuses on the jury, primarily the right to a jury selected from a fair cross-section of the community.
Her article Black to the Future: The State Action Doctrine & The White Jury is a tribute to the scholarship of Charles Black and a critique of courts' use of state action doctrine to analyze fair cross-section cases.
Professor Chernoff also works with courts committed to assembling diverse jury pools. For example, she gave the keynote presentation at the Washington State Supreme Court's symposium on Jury Diversity in Washington: A Hollow Promise or Hopeful Future?, and is currently a consultant to the New Jersey Judiciary. Professor Chernoff also works with attorneys and communities seeking to diversify their jury pools through advocacy or litigation. For example, she recently helped draft a letter recommending improvements to the jury plan of the United States District Court for the Southern District of California.
Prior to joining CUNY's faculty, Professor Chernoff was an Acting Assistant Professor of Lawyering at New York University Law School. Before entering academia, she was a staff attorney in the Special Litigation Division of the Public Defender Service for the District of Columbia (PDS). In that capacity she litigated systemic criminal justice issues, including prosecutorial misconduct, jury representation, and the reliability of forensic evidence. Prior to PDS, she was a staff attorney and Zubrow Fellow at Juvenile Law Center and served as a law clerk for the Honorable Thomas L. Ambro, U.S. Court of Appeals for the Third Circuit. Professor Chernoff graduated from Georgetown University Law Center, magna cum laude, in 2003; she received her M.S. with distinction in Justice, Law & Society from the School of Public Affairs at American University in 2000, and her B.A. in Sociology from Bryn Mawr College in 1997.

Attorney Emily Coward
Emily Coward serves as Director of the Inclusive Juries Project within the Center for Criminal Justice and Professional Responsibility at Duke University School of Law. From 2012 to 2021, Emily was an attorney with the UNC School of Government's Public Defense Education group, serving as Director and Project Attorney of the NC Racial Equity Network. She was awarded the UNC School of Government Margaret Taylor Writing Award for co-authoring Raising Issues of Race in North Carolina Criminal Cases and the James E. Williams award from the North Carolina Public Defenders Association. She currently serves as Chair of the Data, Study, and Evaluation Team of the NC Governor's Task Force for Racial Equity in Criminal Justice, and a Commissioner on the NC Commission on Racial and Ethnic Disparities in the Criminal Justice System.

Judge Joseph Crosswhite
Honorable Joseph N. Crosswhite was elected as a North Carolina Superior Court Judge in 2008. In February 2012, he was appointed as Senior Resident Superior Court Judge for Judicial District 22A by Chief Justice Sarah Parker and in 2016 he was elected President of the North Carolina Conference of Superior Court Judges. He currently serves on the Pattern Jury Committee and as a commissioner on the Indigent Defense Service.
Judge Crosswhite earned his B.S. degree from the University of Tennessee at Knoxville. Following graduation, Judge Crosswhite was commissioned as an officer in the Field Artillery and assigned to the 1st Armored Division Nurnberg, Germany from 1985-1988. Following completion of his active duty assignment, Judge Crosswhite enrolled in the University of South Carolina-School of Law and earned his Juris Doctor degree in 1992. Following graduation, he practiced law in Atlanta for four years before returning home to Statesville and joining his family practice.
Judge Crosswhite continued to stay active in the military and in 2005-2006 he was mobilized to Iraq in support of Operation Iraqi Freedom and Operation Enduring Freedom. During his first deployment, he saw service in Iraq, Afghanistan, Kuwait, and Qatar. He was again mobilized to Afghanistan in 2013-2014 to help establish the judicial system for the Afghan government. Judge Crosswhite retired from the United State Army Reserve in 2016 with the rank of Colonel. His last job while in the military was Chief of International Operations for the United States Army.

North Carolina Supreme Court Associate Justice Anita Earls
Anita Earls is an Associate Justice of the North Carolina Supreme Court. Before taking office on January 1, 2019, she was a civil rights attorney litigating voting rights, police misconduct and other civil rights cases for 30 years. Anita was the founder and Executive Director of the Southern Coalition for Social Justice, a non-profit legal advocacy organization in Durham, North Carolina. Appointed by President Clinton, Anita was a Deputy Assistant Attorney General in the U.S. Department of Justice, Civil Rights Division from 1998 to 2000. She has served on the North Carolina State Board of Elections, the North Carolina Equal Access to Justice Commission and currently Co-Chairs the Governor's Task Force on Racial Equity in Criminal Justice. Anita has taught as an adjunct professor at UNC and University of Maryland Law Schools and in the African and African-American Studies Department at Duke University. A graduate of Yale Law School and Williams College, Anita lives in Durham with her husband Charles Walton. She has two grown sons and two grandchildren.

Clerk of Superior Court Mark Kleinschmidt
Mark Kleinschmidt has served as the elected Clerk of Superior Court for Orange County North Carolina since December, 2018. As Clerk he serves as the judge of probate, the court's financial officer, and the keeper of the record of all state court activities in Orange County. Among his duties is to call citizens of Orange County to jury service.
After graduating from UNC Law School in 2000, Kleinschmidt began practicing at the Center for Death Penalty Litigation; later served as the Executive Director of the Fair Trial Initiative; and just before his election to the Clerk's office, was practice with Tin, Fulton, Walker, and Owen. He has practiced in counties from Buncombe to Gates, in all three federal districts in North Carolina and before the Fourth Circuit Court of Appeals. He has served as an adjunct faculty member at the UNC School of Law and on the faculty of regional trial advocacy programs offered by NITA.
Kleinschmidt was the Mayor of Chapel Hill for many years and continues to live there with his husband Matt and their dog Ellie.

Mecklenburg County District Attorney Spencer Merriweather
District Attorney Spencer B. Merriweather III has served as the chief prosecutor of Mecklenburg County since 2017. DA Merriweather removed financial barriers that prevented some defendants from participating in deferred prosecution programs, and he broadened referrals to treatment programs. He established a Violent Crimes Team, which focuses on shootings and felony assaults, and a Special Victims Team, a group of trauma-informed prosecutors and staff who seek justice for adult and child survivors of sexual assault and domestic violence. DA Merriweather is actively involved in efforts to establish a family justice center in Mecklenburg County to serve survivors of domestic violence, child abuse, elder abuse, sexual assault and human trafficking. Before becoming District Attorney, he served as an Assistant District Attorney for more than a decade, prosecuting an array of cases. A champion of recruiting attorneys from under-represented communities, DA Merriweather created the office's Diversity and Inclusion Team. Outside of the courtroom, DA Merriweather is engaged in the community, as well as in national prosecutorial organizations.

Assistant Clerk of the Superior Court, Iredell County Ruth Prevette
Ruth has been with the Clerk's Office for 25 years. She was appointed to Assistant clerk in 2006, named senior assistant in 2012. She has been the jury clerk since 2004.
Explore keywords to find information