Page Hero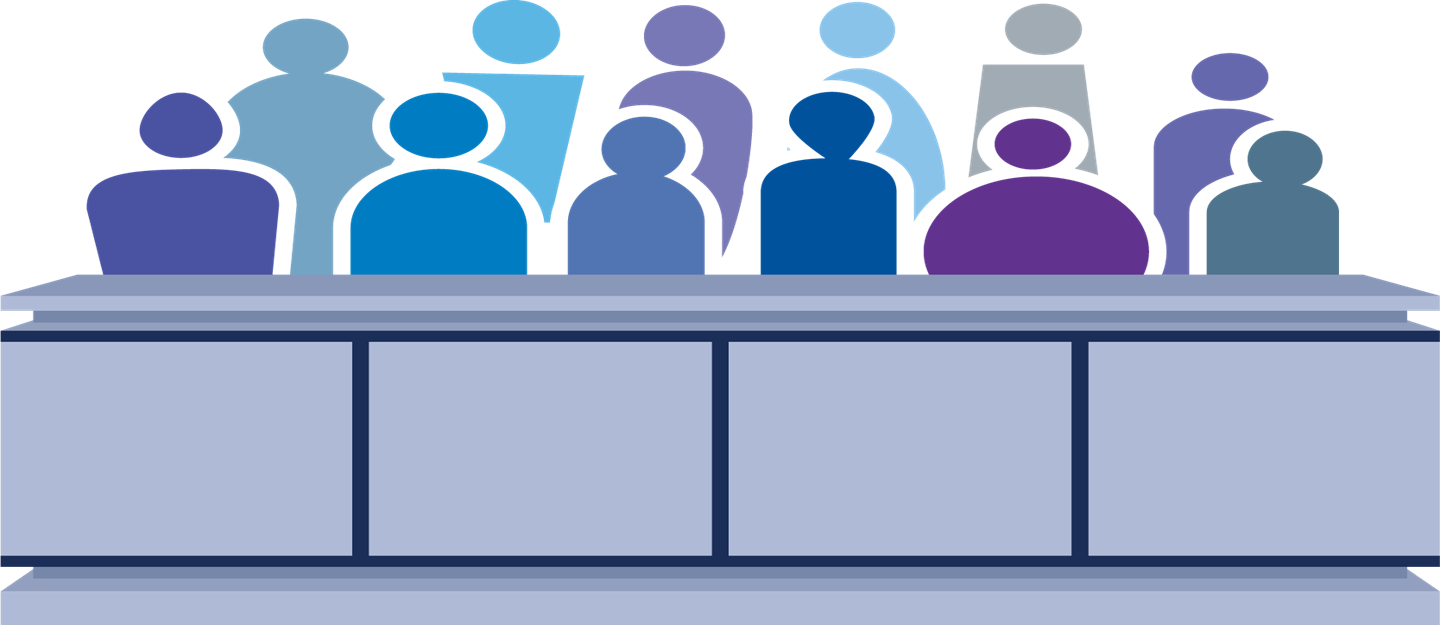 In this comprehensive fair cross-section training we will cover some of the factors that contribute to those racial and ethnic disparities, why diverse juries matter, how the fair cross-section requirement differs from equal protection, as well as some model practices for improving jury diversity.
PANELISTS:
Zenell Brown
In her court leadership, Zenell makes no excuses and teaches court managers that inclusion starts right here, right now, using the resources currently available. It's not the mission statement, but the work that you do each day that moves you along the path of diversity, equity, and inclusion. Zenell Brown is an attorney, mediation trainer, and certified diversity professional. She is the author of Coffee and Conversations: Inclusion and Belonging, a 28 minute read that is stirring up conversations of belonging and inclusion in courts and the legal community. Zenell is the Court Administrator for the Third Circuit Court in Detroit, Michigan and on faculty for the Institute for Court Management and the Michigan Judicial Institute. She has been appointed by Michigan Chief Justice Bridget McCormack to the Michigan Judicial Council. She is the president of the Detroit Affiliate of the Black Child Development Institute and co-chair of diversity for the Detroit Bar Association, and the Michigan Women Lawyers Association. In 2021, The National Association of the Negro Business and Professional Women's Clubs, Inc. awarded Zenell the Sojourner Truth Award. Zenell believes justice for all is the business case for DEI and now it's time to do the work.

Nina Chernoff
Nina Chernoff is a Professor at the CUNY School of Law. Professor Chernoff's research focuses on the jury, primarily the right to a jury selected from a fair cross-section of the community.
Her article Black to the Future: The State Action Doctrine & The White Jury is a tribute to the scholarship of Charles Black and a critique of courts' use of state action doctrine to analyze fair cross-section cases.
Professor Chernoff also works with courts committed to assembling diverse jury pools. For example, she gave the keynote presentation at the Washington State Supreme Court's symposium on Jury Diversity in Washington: A Hollow Promise or Hopeful Future?, and is currently a consultant to the New Jersey Judiciary. Professor Chernoff also works with attorneys and communities seeking to diversify their jury pools through advocacy or litigation. For example, she recently helped draft a letter recommending improvements to the jury plan of the United States District Court for the Southern District of California.
Prior to joining CUNY's faculty, Professor Chernoff was an Acting Assistant Professor of Lawyering at New York University Law School. Before entering academia, she was a staff attorney in the Special Litigation Division of the Public Defender Service for the District of Columbia (PDS). In that capacity she litigated systemic criminal justice issues, including prosecutorial misconduct, jury representation, and the reliability of forensic evidence. Prior to PDS, she was a staff attorney and Zubrow Fellow at Juvenile Law Center and served as a law clerk for the Honorable Thomas L. Ambro, U.S. Court of Appeals for the Third Circuit. Professor Chernoff graduated from Georgetown University Law Center, magna cum laude, in 2003; she received her M.S. with distinction in Justice, Law & Society from the School of Public Affairs at American University in 2000, and her B.A. in Sociology from Bryn Mawr College in 1997.

John Choi
John Choi was sworn in as the first Korean-American chief prosecutor in the country in 2011. Since taking office, John has become a state and national leader in progressive justice reform, working with public officials and impacted communities to reimagine justice and the role of prosecutors. John's innovative approach to holding abusers accountable, while working collaboratively with advocacy agencies to help victims, has transformed the way government intervenes in domestic violence and sex trafficking in Minnesota. John is now determined to do the same for victims of sexual assault. In addition, John has been a champion of raising boys and engaging men to prevent violence against women and girls; successfully advanced legislation to reunite families when it's in foster children's best interest; developed the use of lethality assessments and GPS technology to keep domestic violence victims safe; increased second chances by diverting people before they are charged; successfully advocated to reform state drug laws and reinvest savings in community-based solutions; and established a Veterans Court. John serves on the boards of the Minnesota Coalition Against Sexual Assault and Mitchell Hamline School of Law, is past president of the Minnesota County Attorneys Association and past trustee for the Women's Foundation of Minnesota.
John received the 2015 Minnesota County Attorneys Association Award of Excellence for his innovative leadership in better prosecuting sex traffickers and helping trafficked children. Previously, John served as Saint Paul City Attorney (2006-2010) and spent a decade in private practice. John holds a bachelor's degree in Psychology from Marquette University, a J.D. from Hamline University School of Law, and was a Humphrey Fellow at the University of Minnesota.

Judge Danielle Viola
Danielle Viola joined the Maricopa County Superior Court in 2011. She currently serves as the Arizona Tax Court Judge and she presides over a civil commercial court calendar. Judge Viola completed a family court rotation in 2014. From 2014 through 2019, she presided over a criminal calendar where she also served as the Administrative Judge for the Post-Conviction Relief Unit and as the Associate Presiding Judge for the Criminal Department. She is currently chair of the Jury Advisory Committee for Maricopa County Superior Court and she serves on the Advisory Committee on the Rules of Evidence, and the Court Interpreter Program Advisory Committee. Danielle also served on the COVID-19 Continuity of Court Operations During a Public Health Emergency ("Plan B") Workgroup. Prior to joining the bench, Danielle was a partner at Snell & Wilmer where she concentrated her practice in the area of commercial litigation. She also served as a board member for Arizona Town Hall and is currently on the board of the Sandra Day O'Connor College of Law Alumni Association. Danielle obtained her undergraduate and law degrees from Arizona State University.
Continue reading below
RESOURCES:
Explore keywords to find information