Page Hero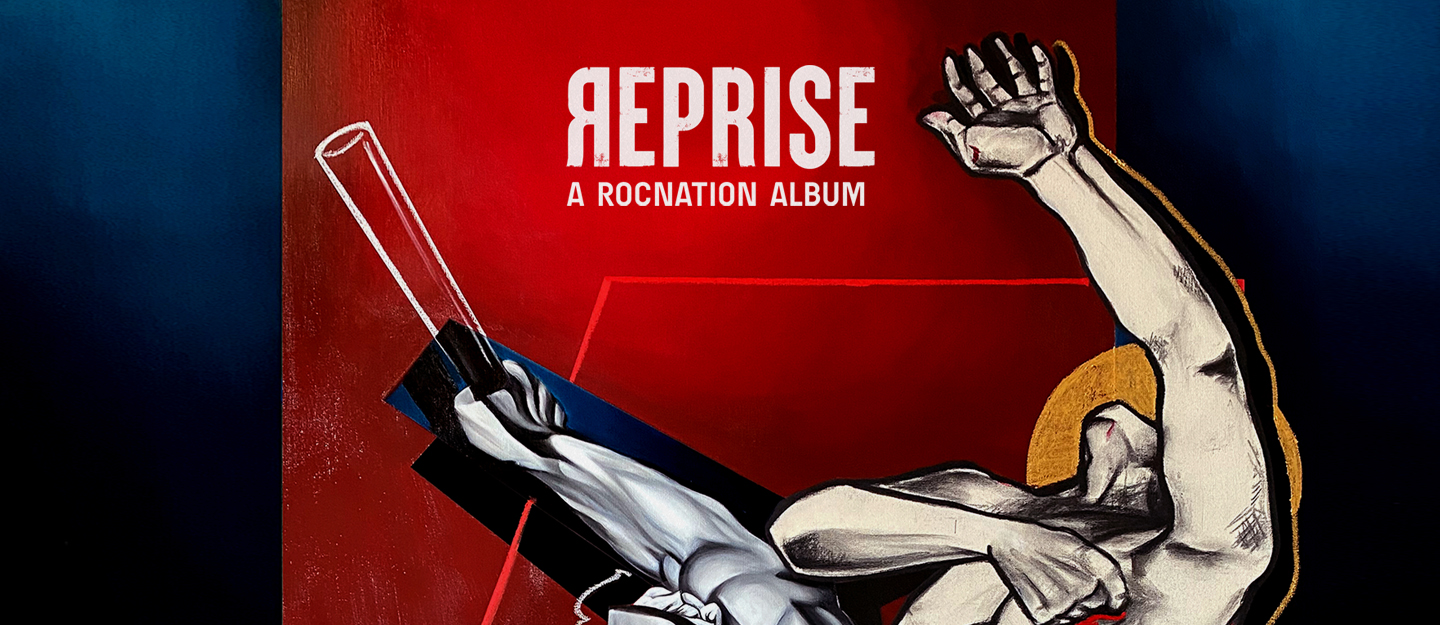 REPRISE, A ROC NATION ALBUM, featuring acclaimed artists Rapsody, Vic Mensa, Jorja Smith, Chronixx, D Smoke GATGAT and more deliver poignant messages about injustice. REPRISE, A ROC NATION ALBUM, a collection of songs curated by Roc Nation, was released with the goal of bringing awareness to social justice issues. Proceeds will go to the NACDL Foundation for Criminal Justice and a handful of other select organizations that are working for criminal justice reform.
The organizations supported by REPRISE include:
Music has always provided the soundtrack to the revolution. REPRISE, a musical protest, will bring awareness to social injustice. Songs such as "We Shall Overcome," "Black and I'm Proud," "Inner City Blues," "They Don't Care About Us," "Alright," and many more were created to express views on racism and protest. This collection of work is artist storytelling of their shared experiences.
Listen now
Listen on Spotify Listen on SoundCloud
Tracks
Ambre (ft Buddy) || Revolution: New Orleans native singer/songwriter, Ambre links with up and coming artist Buddy for the Keys N Krates produced track.
Ant Clemons (ft Ty Dolla Sign & Nia Miranda) || Sullen Sunday: Multi-platinum singer / songwriter, Ant Clemons partners with Ty Dolla Sign and producers Skrillex & Virtual Riot. Nia Miranda was recorded during a protest near the Grove in Los Angeles
VIC MENSA (ft Malik Yusef & Wyatt Waddell) || NO MORE TEARDROPS: Vic Mensa invites Grammy Award winning songwriter/artist Malik Yusef and up and comer Chicago up & comer Wyatt Waddell onto "No More Teadrops" produced by Larrance Dopson (1500 Or Nothin), Kosine (Big Sean, Justin Beiber, Jennifer Lopez), Keyon Christ (Rihanna, Lil Yachty), Chicago native Young Chop (LIl Durk), Johan Lennox (Big Sean, Teyana Taylor) and Charlie Bereal (Rick Ross, Jamie Foxx)
Rapsody || 12 Problems: Grammy nominated and critically acclaimed artist , Rapsody works with Don Cannon (Lil Uzi Vert, Meek Mill) and the production duo Cubeatz (Travis Scott, Drake, Eminem)
Sebastian Kole & Jason Evigan || Second Line: Sebastian Kole, artist, producer and songwriter who has worked with Alessia Cara, Fifth Harmony, Alicia Keys and Dua Lipa is joined by multi-platinum producer and songwriter Jason Evigan who has worked with Maroon 5, Dua Lipa, Selena Gomez, Nicki Minaj, Ellie Goulding and several others
King Mel || Me vs. America: King Mel (Melvin Ingram), is currently a defensive end for the Los Angeles Chargers, delivers strong rhymes.
Jorja Smith || By Any Means: Critically acclaimed, singer-songwriter Jorja Smith creates an amazing message with rising producer Ezra.
AJ Tracey & Unknown T || Black & Proud: AJ Tracey and Unknown Trap on the Remedee (Kojo Funds and Not3s) and TSB (Stormzy, Tion Wayne) produced "Black & Proud."
Chronixx || Another Youth: Grammy nominee Chronixx delivers poignant words with the Teflon & Illy Tha Great produced, "Another Youth"
Buju Banton || All Will Be Fine: Grammy award winning artist Buju Banton contributes with the self produced "All Will Be Fine"
Ant Clemons & D Smoke (ft Maeta) || Common Sense: Ant Clemons, D Smoke and Maeta come together on "Common Sense," produced by Rance from 1500 or Nothin and Brian Kennedy, both of whom are multi-platinum/Grammy Award Winning producers [Rance has worked with Kendrick Lamar, Ella Mai, Justin Timberlake while Kennedy has worked with Rihanna, Kelly Rowland, and countless others]
Ambre (ft D Smoke) || Revolution (Reprise): D Smokeopens up alongside Ambreto beautifully conclude REPRISE.
Listen now
Cover Art painted by Malik Roberts and Creative Directed by Lena Waithe, Vic Mensa, and Rishi Rajani.
Explore keywords to find information