Page Hero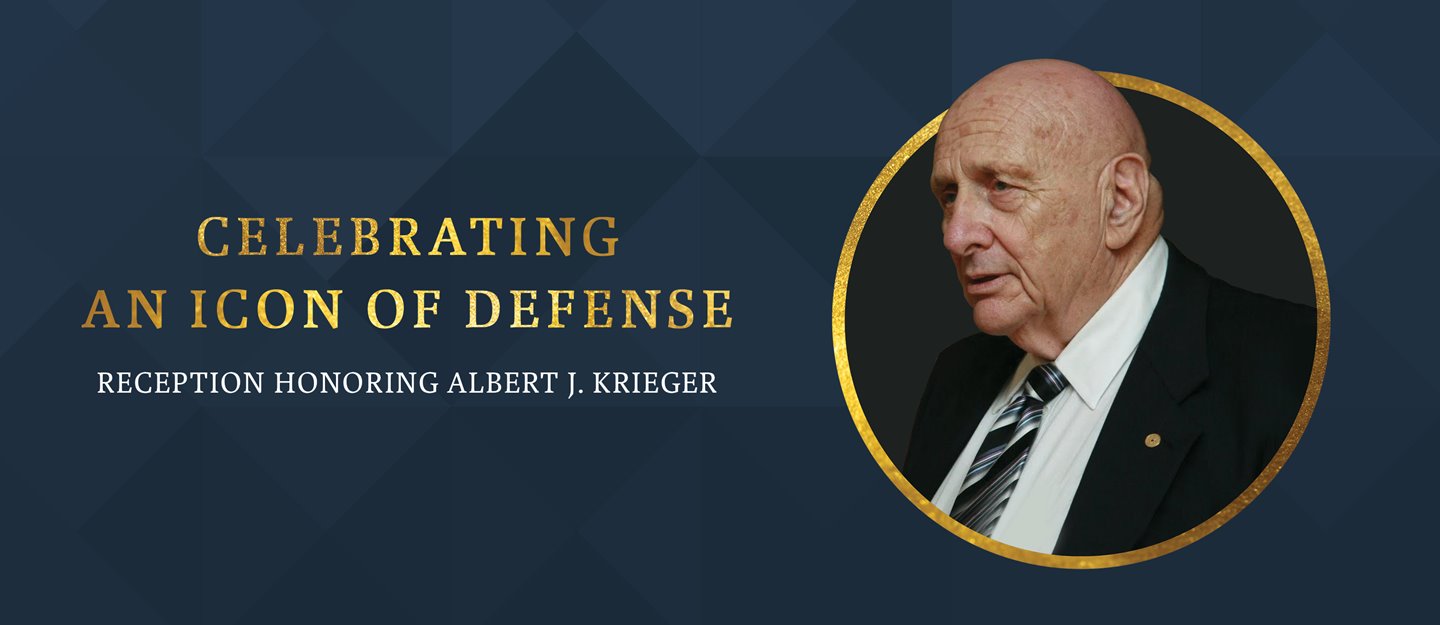 Ad Opportunities for NFCJ 2022 Reception Honoring Albert J. Krieger -
Even if you cannot be there live, you can show your support! Purchase an ad in our Reception Journal.
Honorary Host Committee
Brian Bieber, David Chesnoff, Larry Davis, Ramon de la Cabada, Nina Ginsberg, Gerald Goldstein, Nancy Hollander, Jeffrey Green, Nellie King, Gerald Lefcourt, David O Markus, Cynthia Orr, Marty Pinales, Larry Pozner, David Rothman, Martin Sabelli, Edward Shohat, Neal Sonnett, Howard Srebnick, Scott Srebnick, Brian Tannebaum, Bruce Udolf, Susan Van Dusen, Marty Weinberg, Jeffrey Weiner
Date: August 12, 2022
Time: 6:30 p.m. - 9:00 p.m. ET
Location:
The Circle Ballroom at the Breakers
One South County Road
Palm Beach, FL 33480
Cocktail Reception, Silent Auction, Open Bar, Heavy Appetizers, Short Presentation
This very special reception honors the commitment and brilliance of Albert J. Krieger. In addition to his many accomplishments, Albert was a leader in the formation of NACDL, a past president of the association, a recipient of two of NACDL's highest honors – the Robert C. Heeney Memorial Award and NACDL's Lifetime Achievement Award – as well as the recipient of many other awards and accolades. We are grateful that Albert's family, friends, and colleagues will join us to recognize his commitment to excellence within the defense bar.
The NFCJ Annual Fundraiser supports many NACDL initiatives, including the Minority Fellowships to promote diversity in the criminal defense bar; the Return to Freedom Project, which includes numerous pro bono projects to secure reduction of excessive sentences and other back end relief; various strategic initiatives to promote sentencing reform and the trial penalty and ongoing efforts to oppose overcriminalization; Public Defense Scholarships to support training for public defenders and court-appointed counsel; and so much more!
A portion of the proceeds raised during this event will go toward the NFCJ's Albert J. Krieger Memorial Fund. This fund was established to support work that will honor his memory and commitment to excellence within the criminal defense bar.
The NFCJ is a 501(c)(3) nonprofit corporation. All contributions for ads are tax-deductible as allowed by law.
AD OPPORTUNITIES
Note: Sponsorships may be paid over time.
Explore keywords to find information