Page Hero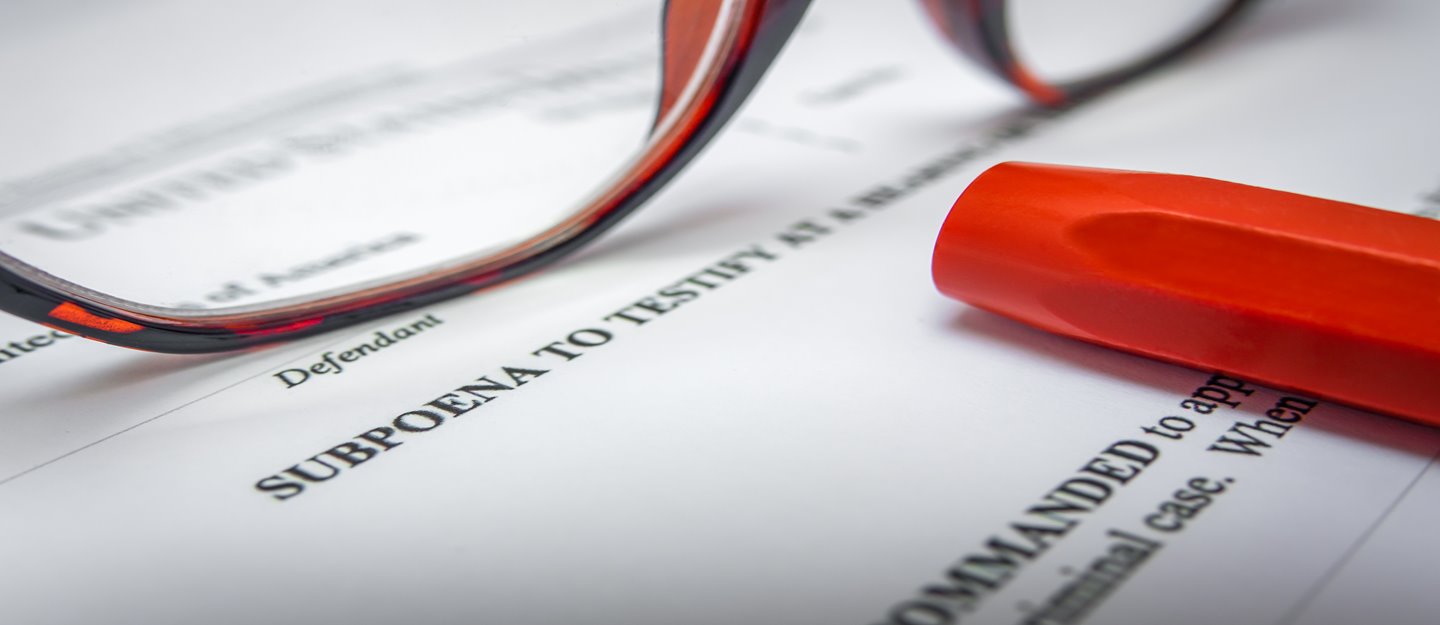 Access to Witnesses and Evidence
The right to offer the testimony of witnesses, and to compel their attendance, if necessary, is in plain terms the right to present a defense, the right to present the defendant's version of the facts as well as the prosecution's to the jury so it may decide where the truth lies. Just as an accused has the right to confront the prosecution's witnesses for the purpose of challenging their testimony, he has the right to present his own witnesses to establish a defense. This right is a fundamental element of due process of law.

Washington v. Texas, 388 U.S. 14, 19–23 (1967).


Resources on Access to Witnesses and Evidence

A criminal defendant's right to access witnesses and evidence is essentially the right to present a defense. The accused should expect to be heard, present evidence that is material to her defense, compel witness testimony, and counter the evidence presented by the prosecution.
RIGHT TO DISCOVERY
Discovery is a legal term that refers to the process through which litigants exchange information. Criminal discovery is governed by Rule 16 of the Federal Rules of Criminal Procedure, The Jenks Act, Brady v. Maryland, 373 U.S. 83 (1963) and Giglio v. United States, 405 U.S. 150 (1972).
The right to discovery is even more critical if a defendant is detained prior to trial. "[I]f a defendant is locked up, he is hindered in his ability to gather evidence, contact witnesses, or otherwise prepare his defense." Barker v. Wingo, 407 U.S. 514, 533 (1972). It is therefore important that criminal defendants be granted access to discovery as early as possible so that they are not disadvantaged by long periods of pretrial detention and short periods of trial preparation.
RIGHT TO COMPULSORY PROCESS
A "pillar of our adversarial system, [the Compulsory Process Clause] . . . ensure[s] that justice is done," by providing a process "for the production of evidence needed either by the prosecution or by the defense." U.S. v. Nixon, 418 U.S. 683, 709 (1974). Intimidation and fear prevent witnesses from coming forward or being willing to testify truthfully; current technology has altered the ways witnesses can be located and contacted, increasing the risks of such intimidation. However, innovations in technology may also provide a means by which to enhance witness protection. Additionally, while it is easy to understand how early access to a lawyer and investigator can improve an accused's access to vital witnesses and evidence, many state and local governments are remiss in this regard, creating a need for education and training on the system-wide benefits of providing immediate access to a lawyer and investigative resources and related best practices.
---

If you are interested in obtaining Training and Technical Assistance (TTA) related to strengthening Sixth Amendment protections in your jurisdiction, click the link below.
Explore keywords to find information