Agenda Faculty CLE Hotel Exhibitor/Sponsor Register by PDF
Program Details:
Date: Wednesday, November 6, 2019 (8:30 am to 5:15 pm)
Location: Penn State Harrisburg, Middletown, PA
Cost: FREE for all Pennsylvania defense attorneys.
Seating is Limited: You MUST register to attend the training.
*Membership in NACDL is NOT required to attend this event, however you must create a profile in order to register for the program.
---
Program Summary
Despite an absence of evidence that a "tough-on-crime" approach actually curbs drug use or prevents overdoses, drug delivery resulting in death (DDRD) prosecutions continue to be on the rise in much of Pennsylvania. While efforts are underway to change the narrative surrounding these policies, so long as prosecutors and police officers continue to treat accidental overdose deaths as homicides, the defense bar must be ready to challenge these cases.
To help defenders understand the law, the science, and the messaging underlying these prosecutions, NACDL, in partnership with the Public Defender's Association of Pennsylvania, the Douglas W. Pollack Center for Addiction Outreach and Research and the Health in Justice Action Lab, are offering a FREE, training on Defending Drug Overdose Homicides in Pennsylvania.
Funded by a grant from Vital Strategies, a public health organization committed to building community oriented, science-backed solutions which promote a sustained reduction in overdose deaths, this day-long training is designed to educate and empower defenders to tackle these challenging and difficult cases.
*if you are not a Pennsylvania criminal defense attorney, support staff for a PA criminal defense attorney or organization, or student but wish to attend the program, please contact Bonnie Hoffman(BHoffmana@NACDL.org) prior to registering.
Seating is limited for this program.
---
Location
The Program is hosted by Penn State Harrisburg
Capital Union Bldg, #CUB201
777 W. Harrisburg Pike, Middletown, PA
CAMPUS MAP
Parking: free parking will be available on site. If you have mobility needs that require parking accommodations, please contact Bonnie Hoffman (BHoffman@NACDL.org)
---
Penn State University Commitment to Combating Substance Abuse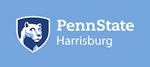 Recognizing substance abuse as one of the most serious health care challenges facing communities across Pennsylvania and the nation, the University has made addressing substance abuse as one of its strategic priorities. In August, PSU established the Consortium to Combat Substance Abuse. As part of the consortium, Penn State Harrisburg has established the Douglas W. Pollock Center for Addiction Outreach and Research.
Announcement of the Opening of the Douglas W. Pollack Center
Agenda
Defending Drug Overdose Homicides

8:00 - 8:30 am
Registration and Breakfast
8:30 - 8:45 am
Welcome and Opening Remarks | Featuring Pennsylvania State Representative, Sara Innamorato
8:45 - 9:30 am
Drug Delivery Resulting in Death Charges in Context: The Overdose Crisis, Public Health, and DDRD Prosecutions | Jeremiah Goulka, Health in Justice Action Lab; Lisa Newman-Polk, Esq. LCSW; Joshua Vaughn, The Appeal
9:30 - 10:15 am
Opioids, Addiction, & the Brain | Dr. Miriam Harris, Boston Medical Center; Lisa Newman-Polk, Esq. LCSW
10:15 - 10:30 am
BREAK
10:30 - 11:30 am
Understanding & Challenging the Law: Pennsylvania & Federal DDRD Statutes Decoded | Brian McNeil, York County Office of the Public Defender, Andrea Harris, Asst. Federal Public Defender, W.D. of Virginia
11:30 - 12:45 pm
Understanding & Challenging the Drugs: Chemistry & Toxicology | Dr. Jasmine Drake, Forensic Science Learning Laboratory, Texas Southern University
12:45 - 1:15 pm
LUNCH (provided)
1:15 - 3:00 pm
Understanding & Challenging Cause of Death: Forensic Pathology & Coroner Systems | Dr. Amy Hawes, Knox County Medical Examiner's Office, Tennessee; Douglas Coffey, Maryland Office of the Public Defender
3:00 - 3:15 pm
BREAK
3:15 - 4:00 pm
Pretrial Motions Practice in DDRD Cases | Carrie Allman & Brie Halfond, Montgomery County Office of the Public Defender
4:00 - 5:15 pm
Humanizing the Client & the Cause: Effective Sentencing, Managing the Media, & Engaging the Community | Moderator: Leo Beletsky, Health in Justice Lab, Northeastern University School of Law; Panelists: Carrie Allman; Devin Reaves, Pennsylvania Harm Reduction Coalition; Joshua Vaughn
Faculty
Douglas Coffey
Dr. Miriam Harris
CLE Information
NACDL is an accredited provider of CLE. A minimum of 7 hours of CLE credit in Pennsylvania will be requested. Vital Strategies' grant support for this program INCLUDES the costs for CLE credit for all Pennsylvania attorneys attending the program.
Hotel
For those wanting overnight hotel accommodations
Hotel: Holiday Inn Harrisburg East (815 S. Eisenhower Blvd., Middletown, PA 17057)
For Reservations: 717-939-1600 or use the link below to book online
Group Rate: $95/night plus tax (expires October 7, 2019) Please mention the group code "NAC" or group name "NACDL" to receive the discounted rate. Rooms/discounted group rates are not guaranteed if the block has been filled prior to the cut-off date.
Sponsorship and Exhibits
Co-Sponsors:



Funding Provided by:

Facilities Provided by
Code of Conduct
NACDL endeavors to foster a working, learning, and social environment free of harassment, discrimination, intimidation, and insult. To that end, NACDL has adopted a Code of Conduct for Affiliated Persons that applies to all attendees and participants of any kind at all NACDL sponsored events.
Learn More