The Right to Counsel in Indiana: Evaluation of Trial Level Indigent Defense Services
A report by the Sixth Amendment Center, commissioned by NACDL and supported by the NACDL Foundation for Criminal Justice and Koch Industries.
Documents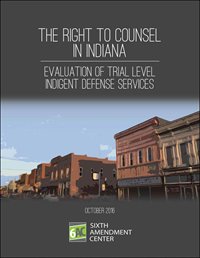 Information is also available at https://sixthamendment.org/indiana-report/.
Topics on this Page
Explore these keywords to find related information.