New look and feel
Improved navigation and functionality with easy-to-use interface for an enhanced experience.
Modernized
Optimizing internal processes to solve current challenges and prepare you to make the most of your NACDL membership.
Same amazing resources
With myNACDL, you have continued access to the same valuable resources and features that you rely on.
Whether it's accessing exclusive content, participating in events, or engaging with the community on NACDLConnect, you can continue to make the most of your membership and take advantage of everything we have to offer.
The transition to myNACDL will simply enhance your ability to access and utilize these benefits in a more streamlined and user-friendly manner.
Added layers of safety
Your privacy is important to us. The new myNACDL includes extra layers of safety with improved security features. You can trust that your information is protected as you use our platform.
What you will need to know
Please have your email and password ready when you log in to nacdl.org. For your first time logging in at myNACDL, you will need to re-set your password at this link:
Once you are on the webpage, click on the "Forgot your password?" link (shown below), to change your password.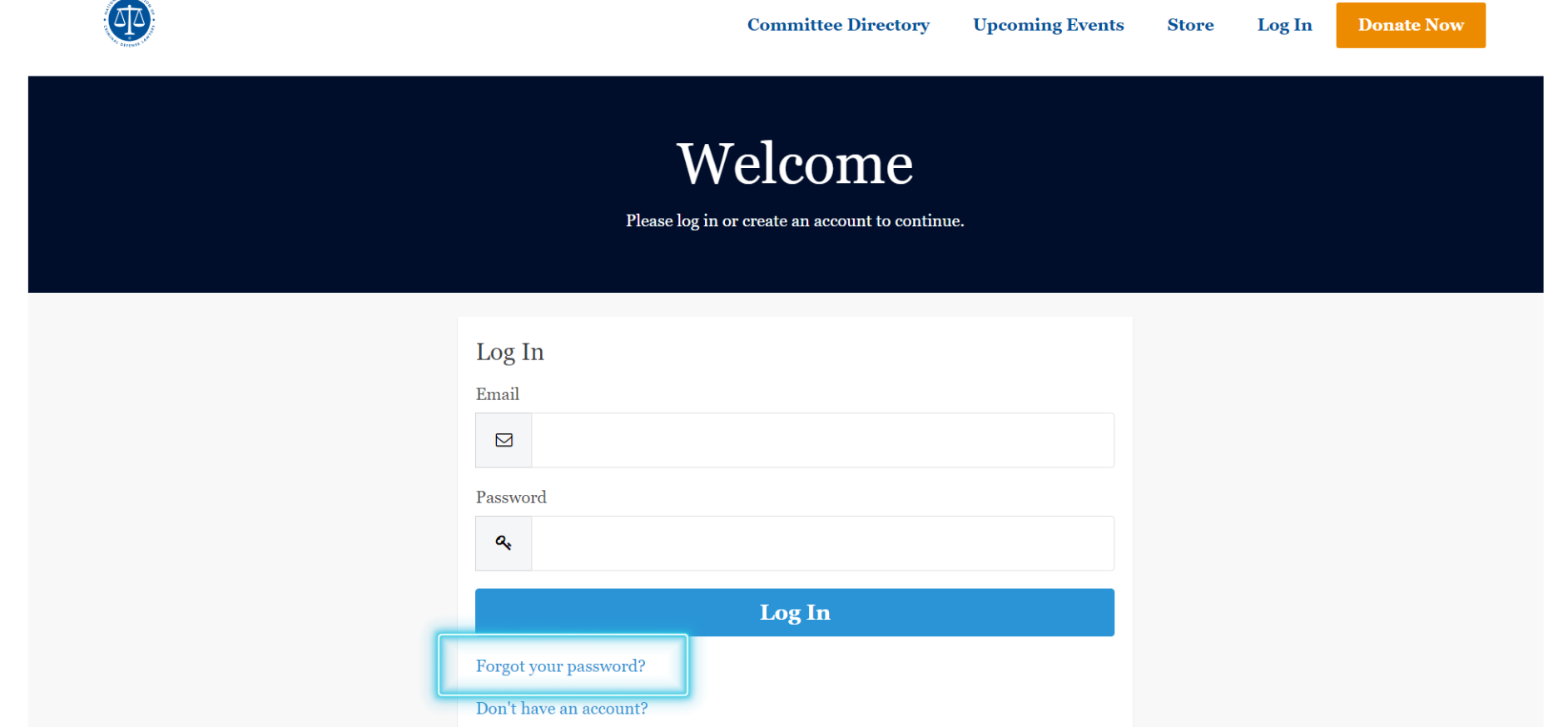 Enter the email address you use to log in to the NACDL website. You will receive an email with a link to reset your password.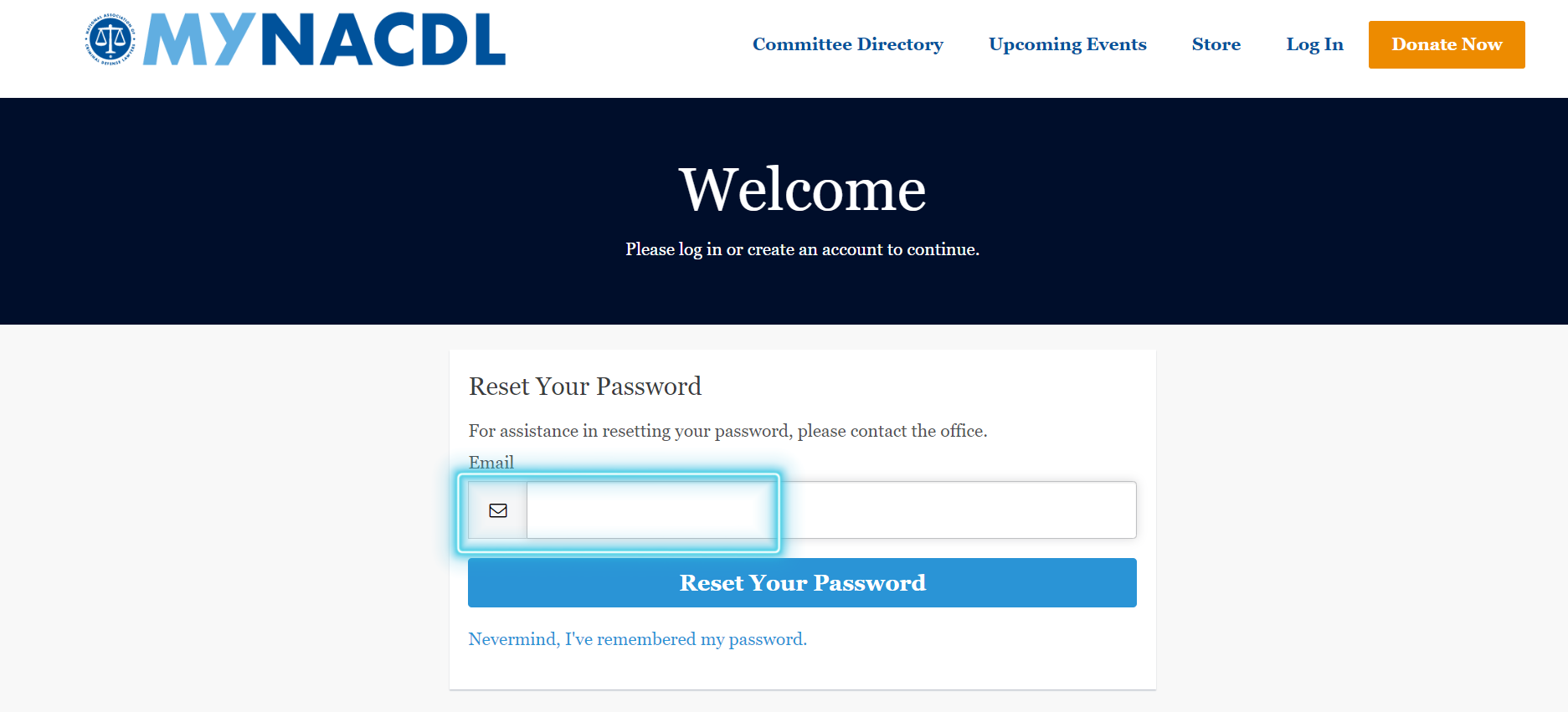 To view and update your contact information, go to Edit My Profile in the Personal Snapshot section in the navigation menu found on the left of your screen.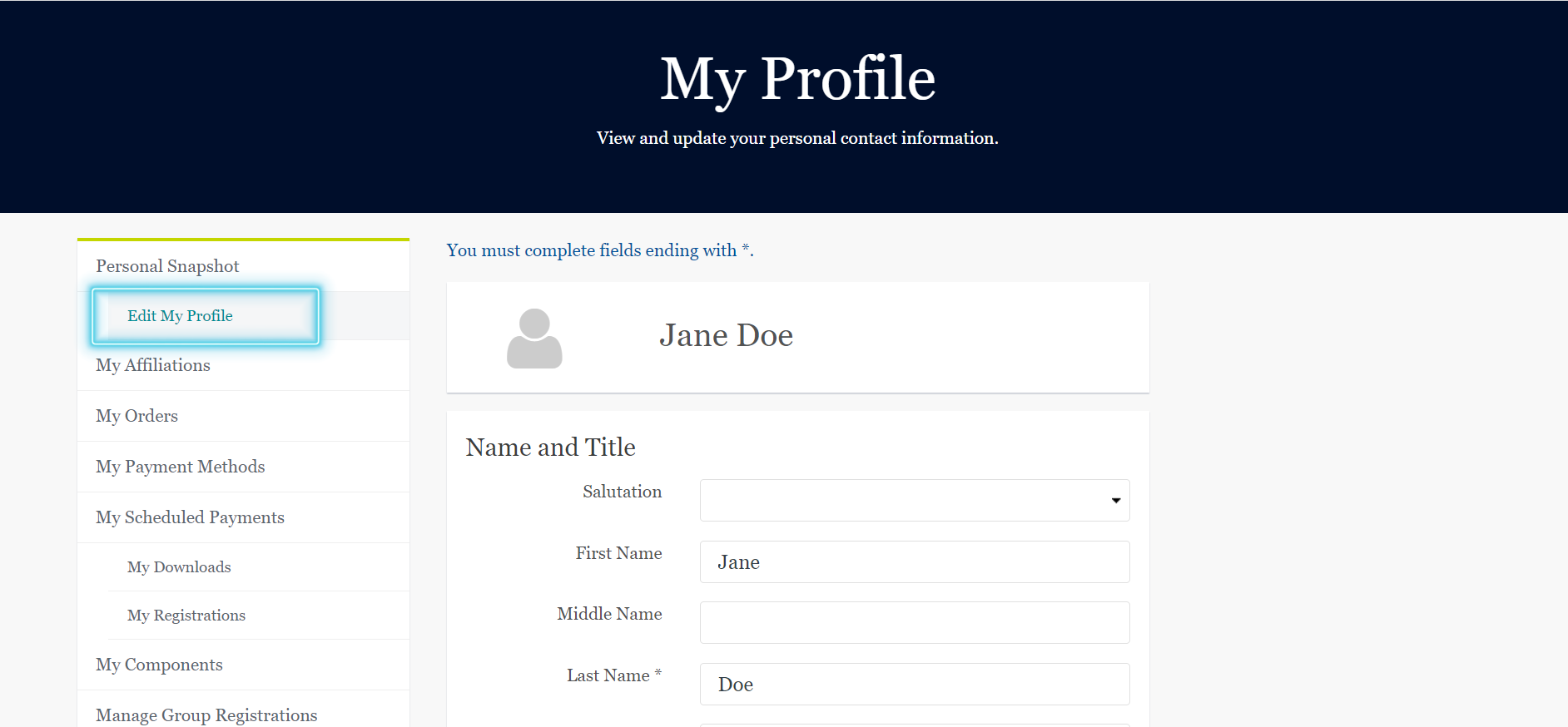 Add your firm name/company by visiting the My Affiliations section.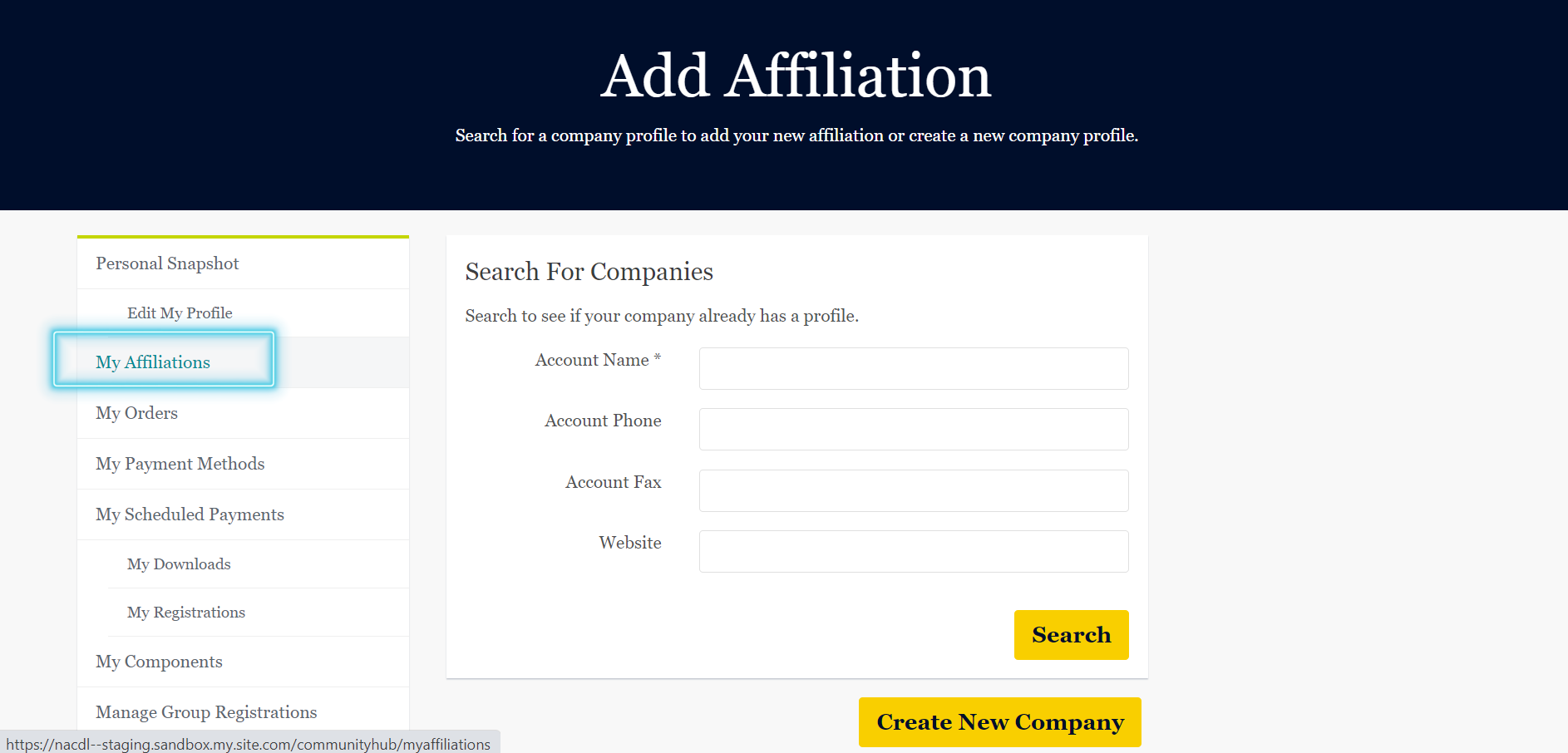 View and pay your orders and invoices in the My Orders section.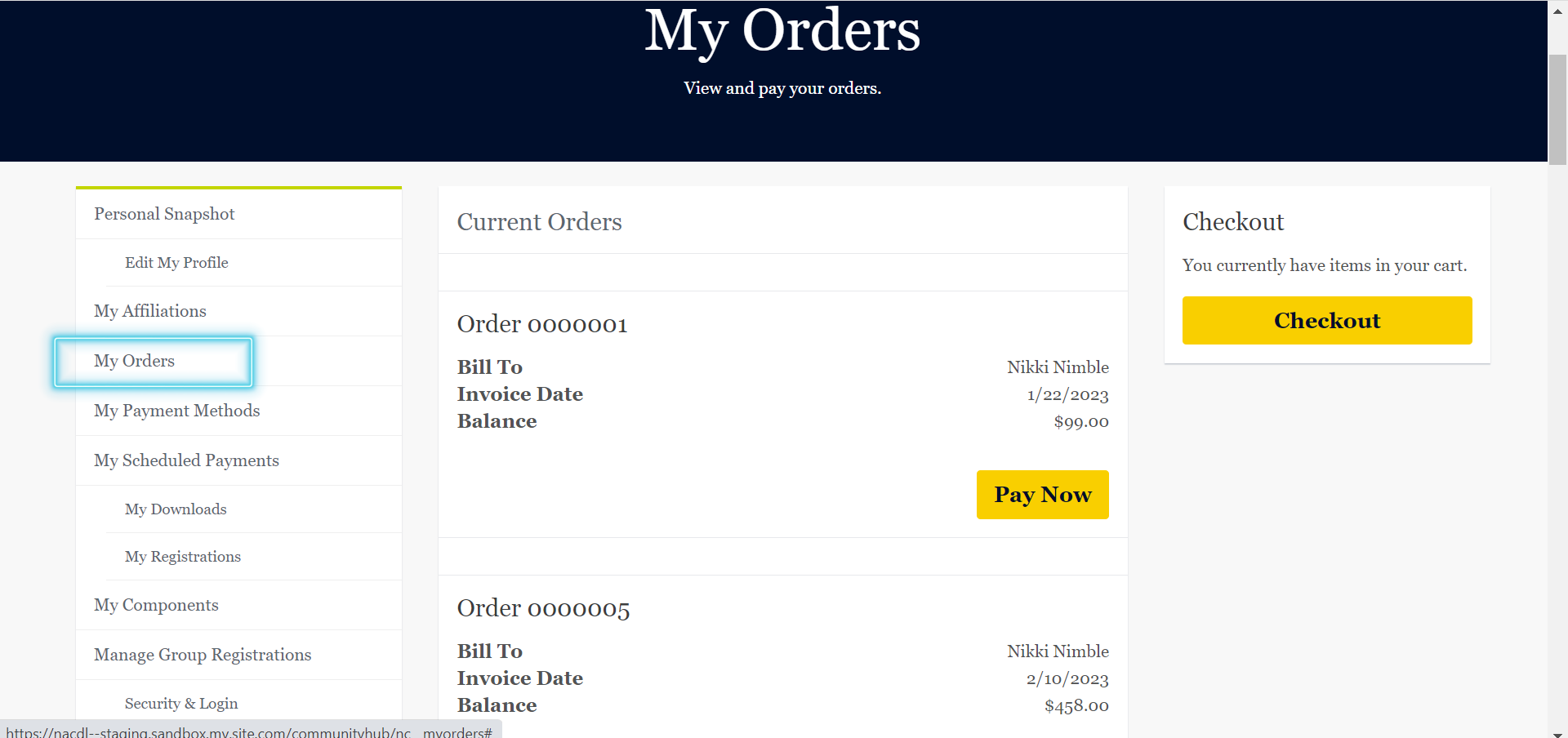 Add your bank account or credit card information in the My Payment section.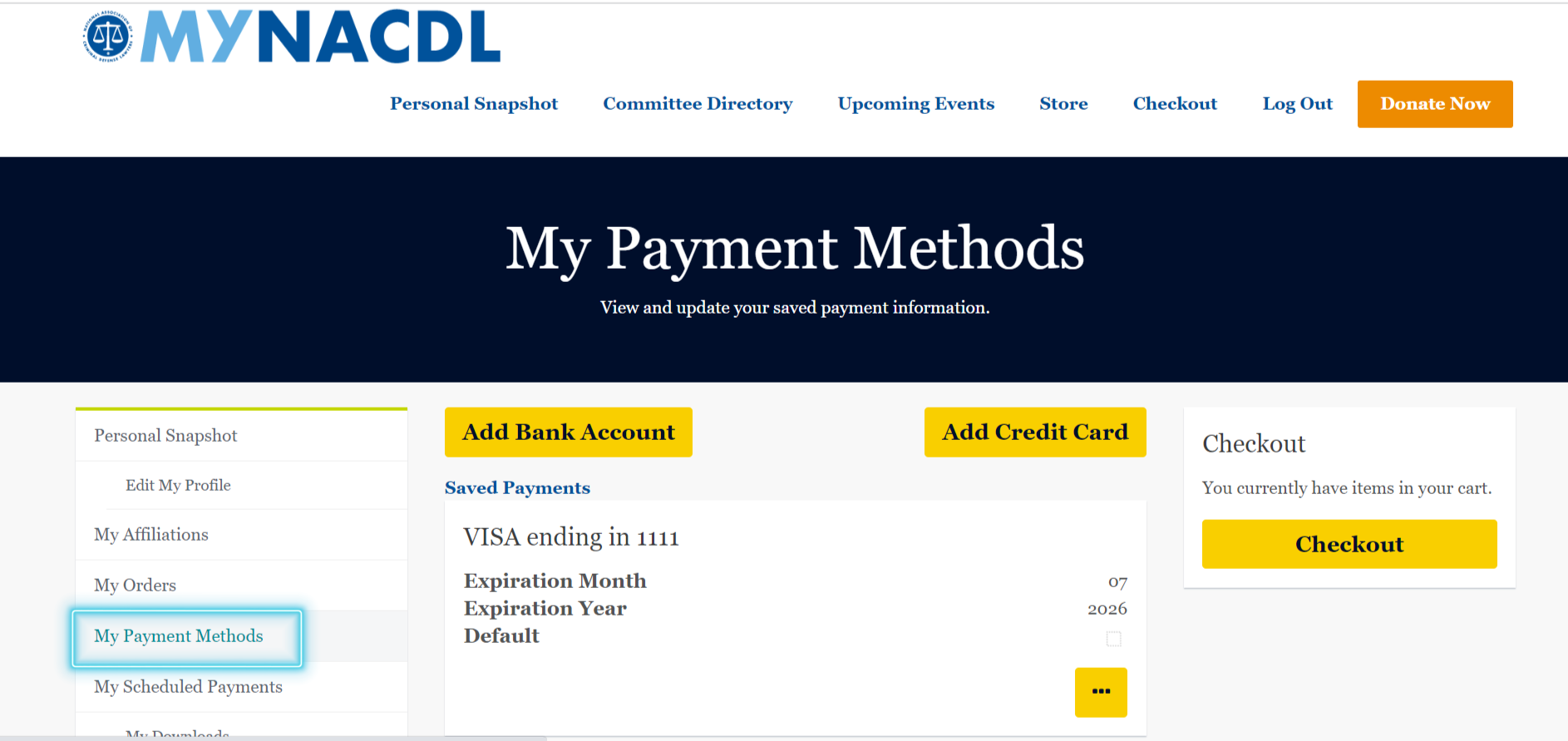 Save time with AutoPay to automatically renew your membership at Checkout! To sign up, change your membership setting by following the directions below. Start by clicking on the orange non-renewing button.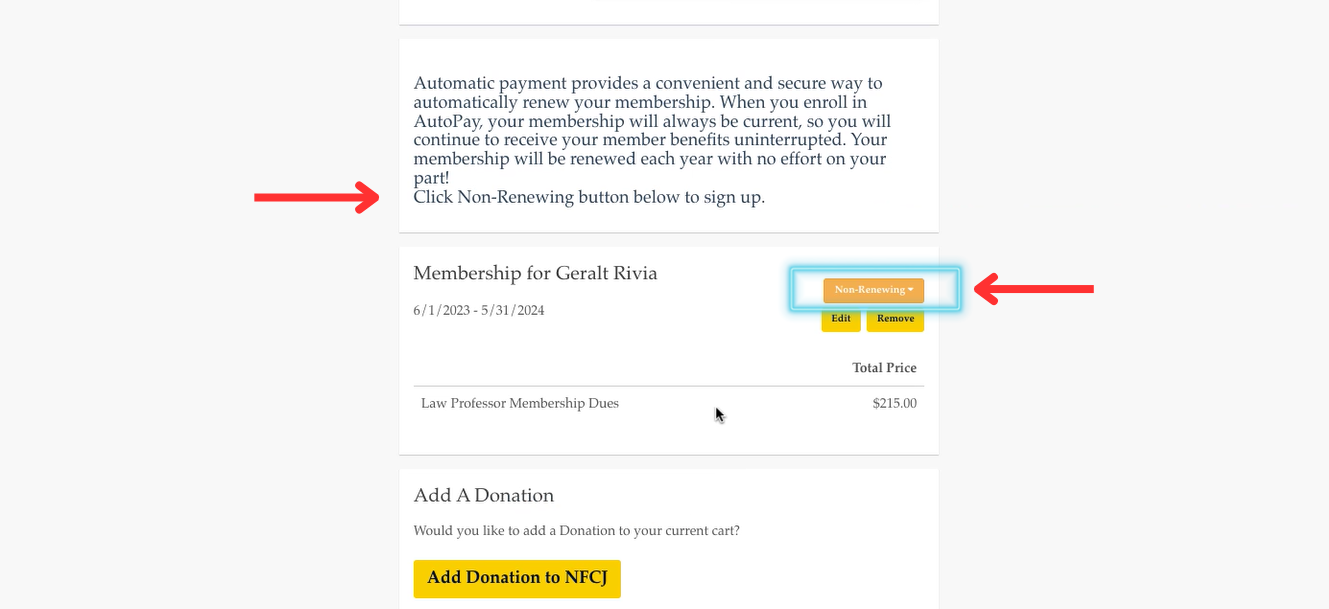 View your upcoming events in the My Registrations section.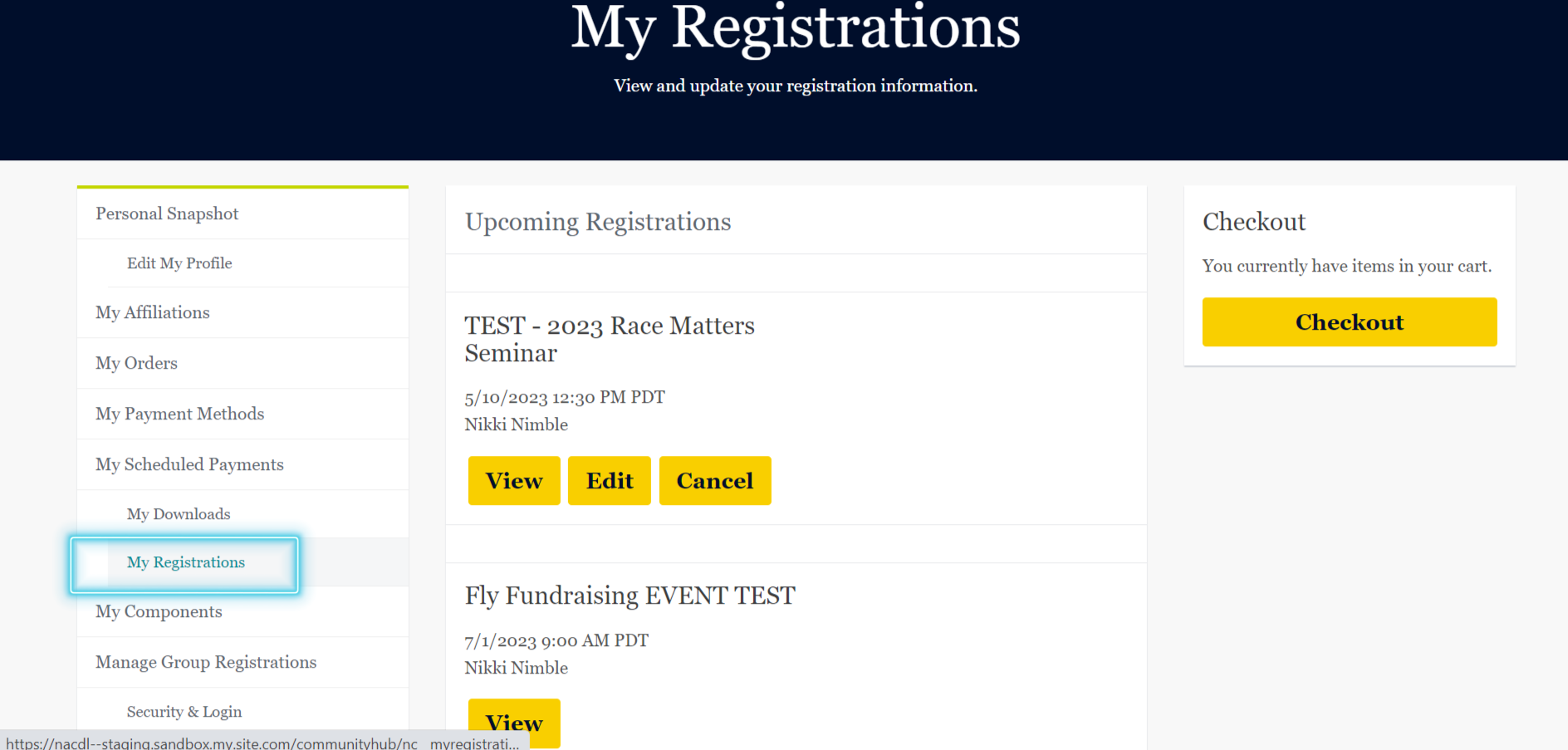 myNACDL FAQ