When Google Searches for You: Challenging Geofence Warrants
In 2020, Google received over 11,000 geofence requests from law enforcement agencies across the country, a dramatic increase from just 941 requests in 2018. Geofences, which create a virtual perimeter around a given area, allow law enforcement officers to access critical location information of individuals in a targeted region. The growing use of geofence warrants in investigations raises deep concerns over Fourth Amendment and privacy protections. What strategies can defense lawyers use to challenge this new and invasive investigative technique?
This webinar from November 10, 2021 features Michael Price, the Fourth Amendment Center's Litigation Director, Laura Koenig, an Assistant Federal Public Defender in Richmond Virginia, and Spencer McInvaille, a Digital Forensic Examiner at Envista Forensics. Jumana Musa, the Director of the NACDL's Fourth Amendment Center served as moderator for the panel.
---
Webinar
This is a sponsored ad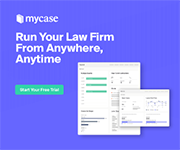 MyCase
Manage Your Law Firm All in One Place