Unknown Unknowns: How to Expose the Government's Evidence Laundering
The U.S. government launders the original source of evidence in criminal cases in a practice known as "parallel construction." In order to keep certain investigative activity hidden, agents simply arrange for an alternate evidentiary path. This practice allows the government to obscure secret surveillance technologies and programs or potentially illegal investigative methods from those accused in criminal cases, and the public at large. This webinar educated members of the defense community about the practice of "parallel construction" and prepare them to fight it in the courtroom.
This webinar from May 23, 2018 featured Sarah St. Vincent, the Director of Cornell Tech's Computer Security Clinic for Survivors of Intimate Partner Violence (IPV), and Brian Pori, Assistant Federal Public Defender with the Federal Public Defender Organization for the District of New Mexico.
This is a sponsored ad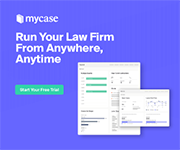 MyCase
Manage Your Law Firm All in One Place