Key Documents
══════════════════
══════════════════
══════════════════
══════════════════
══════════════════
---
Press
(Richmond Times-Dispatch) Chatrie's lawyers with the federal public defender office and the National Association of Criminal Defense Lawyers argue in their suppression motion that Lauck 'should treat the geofence warrant here as any other general warrant: repugnant to the Constitution. Geofence warrants represent an unprecedented expansion of the government's surveillance capabilities.'
(Lawfare) Unlike traditional warrants that identify a particular suspect in advance of a search, geofence warrants essentially allow the government to work backward. These warrants compel a technology company (so far, only Google) to disclose anonymized location records for any devices in a certain area during a specified time period.
(The Washington Post) Prosecutors called the case the first of its kind, though the issue has come up in other states, including New York, North Carolina, Florida and Minnesota. Experts expect that geofence warrants will be the next big Fourth Amendment battle in digital privacy.
(NBC News) As more police use such warrants, the method is raising concerns among privacy advocates, who say the government is gathering information from people in violation of the Fourth Amendment, which guards against unreasonable searches.
(International Business Times) Though geofencing warrants proved to be a powerful weapon for investigators, the practice has been criticised for its diluting effect on the Fourth Amendment right. That exactly is Chatrie's defense.
(Insider) In theory, the geofence warrant attempts to take the idea of a physical crime scene and reimagine it for an internet-connected world. But that can lead to situations where innocent bystanders may have their personal information sucked up by police in wholesale ways that wouldn't have happened before the ubiquity of internet-connected smartphones.
Coronavirus Resources
NACDL to Focus on Service and Support for Members, Clients, and Community Throughout Virus Emergency
Learn More
This is a sponsored ad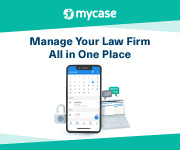 MyCase
Manage Your Law Firm All in One Place