Where is Everything?
Just like moving to a new house, some of your favorite NACDL features may fit better in a different room. There are descriptions under each menu item to help you find what you are looking for.

Utilize Our Massively Improved Search Feature
You're right: The search function on our old site wasn't the best. Now our search bar at the top of the site is a quick way to find what you need and a great way to navigate our site.

Understanding Logged In Menu
When you're logged in, which you do by clicking the "JOIN/LOG IN" menu item on the top right, you'll see a message with your name welcoming you to the site. If you click on your name, a tailored, member menu will appear—also, the directory will change from the Find-a-Lawyer directory to the Member directory.
From this menu, you can access NACDLConnect, view your CLE credits, renew your membership, and view your profile. Speaking of your profile, while you are checking out the new site, please be sure your profile is up to date. This information allows us to better serve you with useful content and the latest NACDL news.

Introducing the Belong Menu
Welcome home. The "Belong" area of the new site is where you will find access to member benefits and more. Access the directories, NACDLConnect, Engagement Checklist, information on joining a committee, access to renewing your membership, and much more!

Learn About the Learn Menu
Looking to attend CLE seminars? Want information on publications and manuals? The "Learn" area encompasses all that information and much more.
COMING SOON Updated and Reorganized Resource Center. In what will likely become a main attraction for members, NACDL will launch a new and improved Resource Center featuring case-based tools, forensics resources, an expert database, and postconviction materials this fall. Because it will be organized both topically and by type of resource, members will be able to browse contents and narrow their searches based on more specific topics. This will be located in the "Learn" section of the new NACDL.org. Stay tuned for more information about this benefit.
In the meantime, if you need assistance from NACDL's Resource Counsel team who provides technical and substantive support to NACDL's members, please contact resourcecenter@nacdl.org.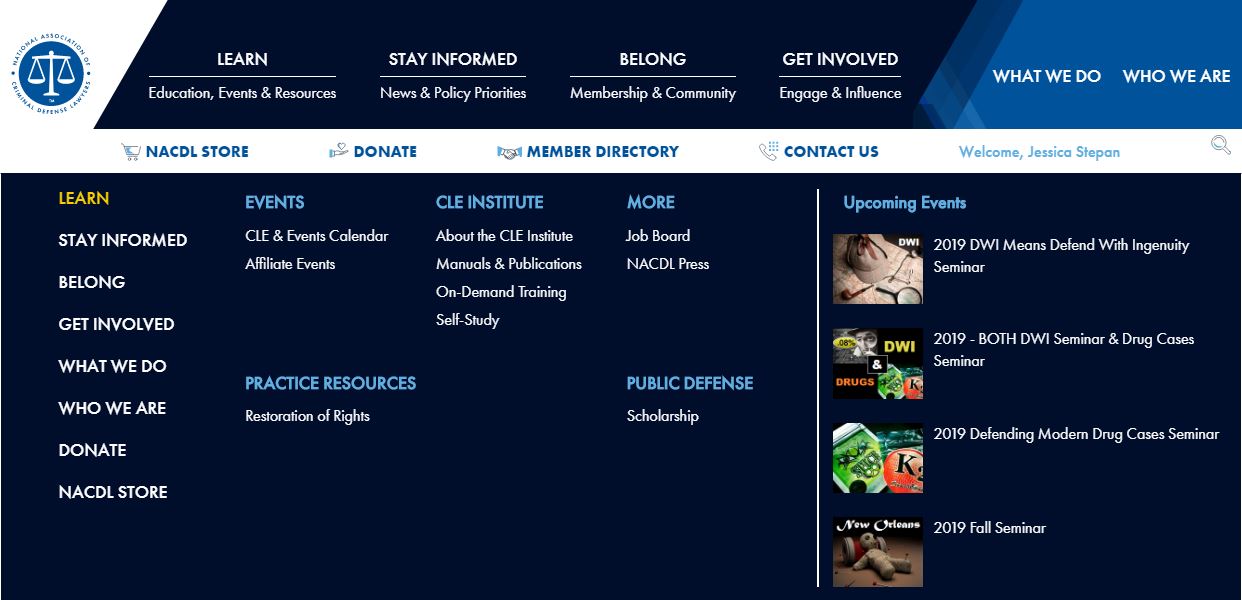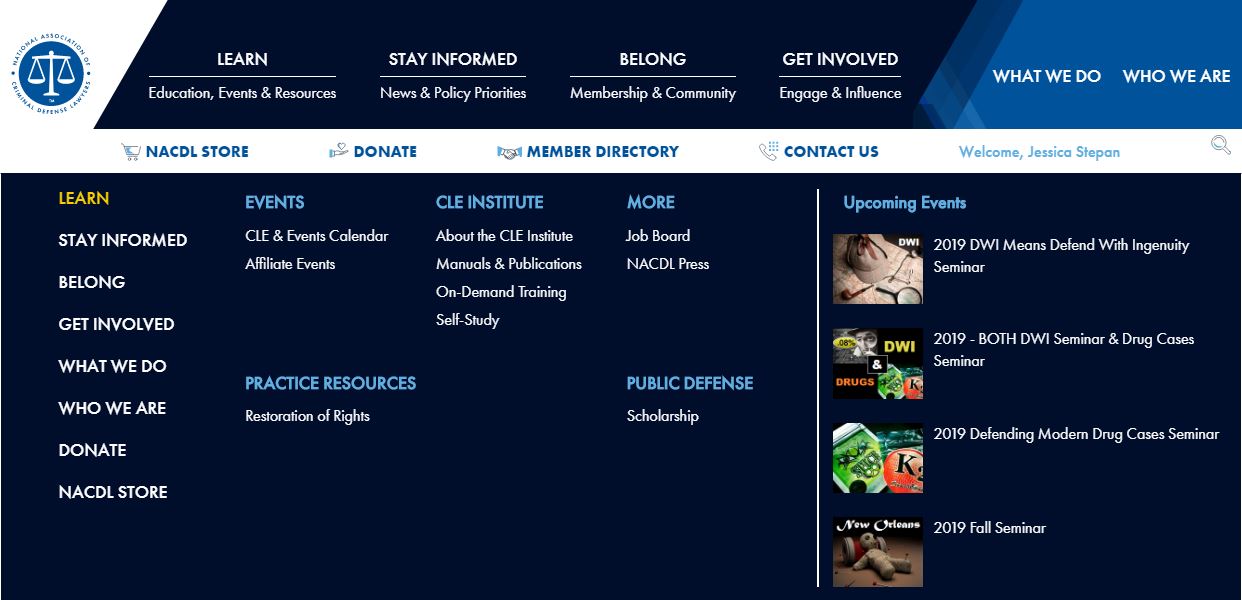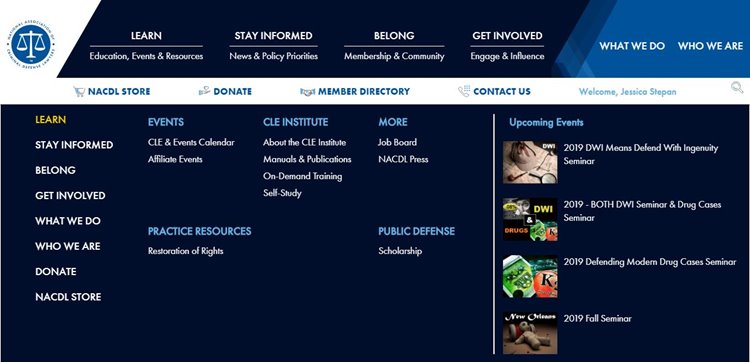 Looking for information about the NACDL Foundation for Criminal Justice? Visit "Who We Are."
If you experience any problems using the new website or if you have any questions, please contact us at memberservices@nacdl.org.