NATIONAL ASSOCIATION OF CRIMINAL DEFENSE LAWYERS
and the FOUNDATION FOR CRIMINAL JUSTICE
in partnership with
The National Juvenile Defender Center, Juvenile Law Center, and the Campaign for the Fair Sentencing of Youth
present:
Age Matters: Strategies for Representing Juveniles in Adult Court
(a webcast training series)
*FREE* Live Online Video Training Program
In a series of decisions involving youth facing criminal charges, the United States Supreme Court has recognized the legitimacy and relevance of scientific research relating to adolescent brain and behavioral development. These opinions, and the underlying science, confirm that there are biological differences between adolescents (defined as 10-24 years old) and adults. Adolescents tend to lack impulse and emotional control, are more susceptible to peer and other external influences, they generally do not engage in long term planning, and have difficulty foreseeing and appreciating consequences and assessing risks. Abuse, neglect, mental illness, and trauma can exacerbate these challenges. Because adolescence is a transitory time, young offenders are more likely to "age out" of errant behavior and are more amenable to rehabilitation. In this webinar series, presenters seek to help educate lawyers on how these differences factor into their communication with, and representation of, young clients. Lawyers will be taught about ways to contextualize youth behavior and help judges understand why a defendant may have engaged in a specific act (ranging from the underlying criminal act to waiving Miranda). Lawyers will be exposed to research, law, and investigative tips to help the court educate judges so they can appreciate how the differences between adolescents and adults should factor into every decision the court makes.
9/25/12 ~ Communicating with a Juvenile Client: JTIP Lesson on Interviewing and Counseling Youth
Speakers: Kristin Henning, Georgetown Law; Dr. Jennifer Woolard, Georgetown University
Summary: Critical to representing juvenile clients is developing an understanding that although juveniles are in the adult system, they are not simply miniature adults and there are many unique challenges to their representation. The session will help defenders become familiar with developmental features of adolescence that may impact communication with the youth client. Additionally, defenders will learn strategies to accommodate enhance or overcome developmental barriers to successful communication and interviewing. This webinar, presented with the assistance of the National Juvenile Defender Center, utilizes their JTIP* lesson to discuss how to effectively interview and counsel a juvenile client in order to pursue the client's expressed interests, enhance the client's understanding of their case and consequences of being in the adult system, and develop a strong attorney-client relationship.
*The Juvenile Training Immersion Program (JTIP) is a comprehensive juvenile defense training curriculum with comprehensive trial advocacy strategies and substantive juvenile law, designed to provide juvenile defenders with the skills necessary to create excellence in representing youth. Developed to meet the training needs of both national and local audiences, JTIP is a dynamic, flexible program with 40 lessons which trainers are encouraged to adapt to include key state and local statutes, court rules, and case law. To encourage interactive and dynamic learning, JTIP includes customizable lectures, exercises, hypothetical case scenarios, discussion questions, and other training tools.
9/26/12 ~ Incorporating Adolescent Brain & Behavioral Development Science into All Stages of the Criminal Proceeding
Speakers: Cathryn Crawford, Defense Attorney/Juvenile Justice Expert; Mary Ann Scali, National Juvenile Defender Center; Dr. Jennifer Woolard, Georgetown University
Summary: In this webcast, lawyers and a psychologist will discuss legal and evidentiary arguments lawyers can make on behalf of their teenage clients at all stages of adult criminal proceedings. Topics covered will include motions practice, challenges to criminal court jurisdiction, affirmative defenses, and jury instructions. Presenters will discuss investigation and discovery, acquisition and use of experts and/or scientific studies, and recent developments in the law. (Bail and sentencing issues will be addressed in the following webcast)
9/26/12 ~ Strategies for Keeping Youth out of Adult Jails and Prisons: Bail, Sentencing and Post-Sentencing Advocacy
Speakers: Erin Davies, Children's Law Center, Inc. (Kentucky); Deborah St. Jean, Juvenile Protection Division, Maryland State Public Defender Moderator: Cathryn Crawford, Defense Attorney/Juvenile Justice Expert
Continue reading below
This is a sponsored ad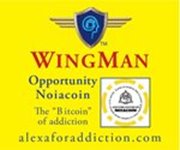 WingMan Opportunity Noiacoin
The "Bitcoin" of addiction
Summary: Pre and post-trial custody can have a tremendous effect on a teenager's development, physical and mental health, and likelihood of offending in the future. In this webinar, we address strategies for obtaining pre-trial release, avoiding placement of a teen in adult jail, incorporating psychological and social scientific evidence into sentencing proceedings, and post-sentencing advocacy. Presenters will provide data and research on juvenile versus adult facilities, tips on investigation and document collection, techniques for obtaining and presenting evidence in support of your client's wishes to avoid adult jail / prison, and suggestions for things a lawyer can do to help minimize the harm to the incarcerated client.
Partners
The National Juvenile Defender Center (NJDC) responds to the critical need to build the capacity of the juvenile defense bar and to improve access to counsel and quality of representation for all children in the justice system. Resources developed by NJDC are appropriate for use by defenders representing youth in both juvenile and adult court. NJDC provides support to public defenders, appointed counsel, law school clinical programs and non-profit law centers to ensure quality representation of youth and offers a wide range of integrated services to defenders, including training, technical assistance, advocacy, networking, collaboration, capacity building and coordination.
Juvenile Law Center is the oldest non-profit, public interest law firm for children in the United States. Founded in 1975 by four new graduates of Temple Law School in Philadelphia, Juvenile Law Center has become a national advocate for children's rights, working across the country to enforce and promote the rights and well-being of children who come into contact with the justice, child welfare and other public systems. Juvenile Law Center plays a leadership role nationally and in Pennsylvania in shaping and using the law on behalf of children in the child welfare and justice systems to promote fairness, prevent harm, secure access to appropriate services, and ensure a smooth transition from adolescence to adulthood.
The Campaign for the Fair Sentencing of Youth is a national campaign working to end the practice of sentencing youth to die in prison. CFSY is dedicated to seeking a just alternative to sentencing youth to die in prison that will still hold youth accountable for their crimes. Young people convicted of serious crimes and sent to prison should have meaningful and periodic reviews of their sentences, to ensure that those who can prove they have reformed are given an opportunity to re-enter society as contributing citizens before they die.