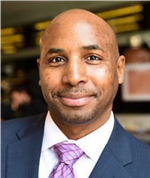 Marshan Allen brings a long history of criminal justice policy and advocacy experience to FJP. Prior to joining FJP, he served for two years as the Policy Director of the Restore Justice Foundation, where he was responsible for policy, advocacy, and research in support of efforts to reduce over-incarceration, improve prison conditions, and promote economic security for people serving long-term sentences in Illinois. He is an active member of the Incarcerated Children's Advocacy Network (ICAN), a project of the Campaign for the Fair Sentencing of Youth (CFSY), where he currently serves on the Board of Directors. In 2020, Governor J.B. Pritzker appointed Marshan to the Illinois Juvenile Justice Commission, a federally mandated State Advisory Group to the Governor, the General Assembly and the Illinois Department of Human Services. He is also a member of the Loyola University Center for Criminal Justice's Emerging Adult Policy and Practice Network. Marshan's work on these issues is heartfelt — he received a sentence of life-without-parole for an offense that occurred when he was 15 years of age but was released after almost 25 years following the Supreme Court's decision in Miller vs Alabama. While incarcerated, Marshan held positions as a law clerk, inventory clerk, and teacher's aide, among others. In 2006, he assisted the Illinois State Bar Association with revisions to Post-Trial Remedies: A Handbook for Illinois' Prisoners. He has earned certificates in paralegal studies, business management, computer technology, and restorative justice, and he holds an associate degree from Lake Land College, where he graduated Summa Cum Laude. He is currently on track to graduate during the Summer of 2020 from Northeastern Illinois University with a bachelor's in Justice Policy & Advocacy.

Radley Balko reports on criminal justice, the drug war and civil liberties for The Washington Post. He was previously a senior writer and investigative reporter at the Huffington Post, and a reporter and senior editor for Reason magazine. He is author of the books "Rise of the Warrior Cop: The Militarization of America's Police Forces" and "The Cadaver King and the Country Dentist: A True Story of Injustice in the American South" (co-authored with Tucker Carrington). His work has been cited by the U.S. Supreme Court, the Mississippi Supreme Court and two federal appeals courts. He also occasionally writes about the music and culture of Nashville, where he lives.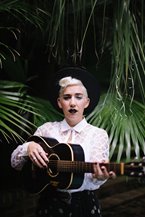 Zoe Boekbinder's voice sounds like it's being played off a vinyl record, and it soars over their intricately finger picked guitar. They are difficult to define by a genre, but employ pop, blues, folk, and country styles. They have toured all over Europe and North America since 2009, when they released their first album. Now with four releases, Zoe's current project is a collaboration with songwriters incarcerated at New Folsom Prison, where they volunteered as a teaching artist from 2010-2015. The album is produced by Ani DiFranco and will be a benefit for incarcerated and formerly incarcerated communities. It released on May 22, 2020.
Zoe has shared the stage with Ani DiFranco, Amanda Palmer, Jeff Lewis, Kaki King, and Neil Gaiman. They are also known for the five years they spent touring with their sibling as cabaret-duo Vermillion Lies.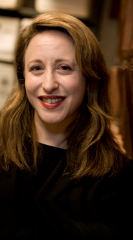 Rebecca Brown joined the Innocence Project in 2005 and directs its federal and state policy agenda, which seeks to prevent & reveal wrongful convictions and assure compensation for the wrongfully convicted upon release from prison. Rebecca's team has successfully lobbied the passage of more than 200 laws at the state-level. Previously, she served as a Policy Analyst for the Mayor's Office in New York City and as a Senior Planner at Center for Alternative Sentencing and Employment Services (CASES), where she conducted research, evaluation and planning work around its alternative to incarceration programs.

Rebecca has presented at judicial conferences, state bar associations, and diverse criminal justice & academic conferences, and has been sought out as a subject matter expert by such high-profile media outlets as the New York Times, Wall Street Journal, VICE, Slate, BBC, CBS News, Politico, NPR and the American Bar Association Journal.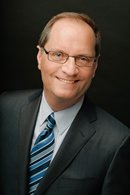 Jerome F. Buting is a partner in the Brookfield, Wisconsin law firm of Buting, Williams & Stilling, S.C. He received his undergraduate degree in Forensic Studies from Indiana University and his law degree from the University of North Carolina - Chapel Hill. He is a past board director of the National Association of Criminal Defense Lawyers, and the recipient of the 2017 NACDL Champion of Justice Legal Award, and a past president of the Wisconsin Association of Criminal Defense Lawyers. He was a trial public defender for 9 years in Milwaukee. His present private practice is entirely criminal defense, both trials and appeals. He has defended the citizen accused in many serious high profile trial cases, including the Steven Avery case as shown in the Netflix documentary, "Making a Murderer." He lectures worldwide and is frequently sought after for his knowledge of the criminal justice system, the use of expert witnesses, DNA and other forensic evidence. His first book is Illusion of Justice: Inside Making a Murderer and America's Broken System, (Harper 2017).
Crystal Carpenter joined the CFSY in April 2019 as the Community Assessment and Engagement Manager. This new position bridges the work of several departments working to understand the experiences of individuals post-release, while developing a range of supports and resources to help them thrive. Crystal brings to this role a passion for criminal justice reform that she unearthed more than twenty years ago.
Continue reading below
This is a sponsored ad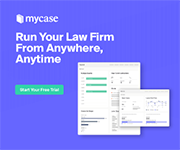 MyCase
Manage Your Law Firm All in One Place
In this role, Crystal works with directly impacted individuals, their families, and communities to ensure multi-directional sharing of data, information, and experiences. Her proximity to the issue provides a unique perspective as she works to educate and train diverse stakeholders on issues related to the harsh realities faced by formerly incarcerated individuals and families.
Crystal has a deep background in policy and political advocacy. Across the nation, she works to train youth, faith leaders and residents on ways to organize, advocate and engage with elected leaders, businesses and other community stakeholders.

Julie Ciccolini is Research Technologist at Human Rights Watch and part of the Digital Investigations Lab, applying technology to support Human Rights Watch investigations. Using a range of technical skills, she works with researchers to find, gather, organize, and analyze information. Prior to joining HRW, Ciccolini was a data scientist at The Legal Aid Society where she conducted strategic research, analysis and advocacy in support of criminal justice reform. Ciccolini designed and managed the Cop Accountability Project database which tracks and identifies patterns of police misconduct in New York City. She also led the development of a police misconduct tracking application that is being deployed in public defense organizations across the US. Ciccolini holds a BA from New York University and a MA in Human Rights from Columbia University

Richard J. Colangelo, Jr. was sworn in as Chief State's Attorney on January 31, 2020. As Chief State's Attorney, he is the chief law enforcement officer of the State of Connecticut and administrative head of the Division of Criminal Justice, the independent agency in the executive branch of state government that is responsible for the investigation and prosecution of all criminal matters in Connecticut.
A career prosecutor, Chief State's Attorney Colangelo joined the Division of Criminal Justice in March 1993 and served in various capacities until his appointment as State's Attorney for the Judicial District of Stamford/Norwalk on July 1, 2015. He has tried all types of major felony cases and has been intricately involved in criminal investigations and criminal justice education.
Chief State's Attorney Colangelo is a graduate of Norwalk State Technical College (A.S.M.E. 1986), the University of Connecticut (B.S.M.E. 1989) and the Quinnipiac School of Law (J.D. 1992). He has taught in the Connecticut community college system, the University of New Haven and the National Computer Forensics Institute in Hoover, Alabama.
Attorney Colangelo is Chairman of the State Board of Examiners for Psychologists and Chairman of the Easton Police Commission and a member of the Connecticut Judicial Branch's Jury Selection Task Force, the Connecticut Bar Association's Policing Task Force and the state of Connecticut's Police Officer Standards and Training Council. He also serves as a member of the Connecticut General Assembly's Police Accountability and Transparency Task Force and Eyewitness Identification Task Force.
Continue reading below

Khalil A. Cumberbatch currently serves as Senior Fellow at the Council on Criminal Justice and most recently served as Chief Strategist at New Yorkers United for Justice. He previously served as Associate Vice President of Policy at the Fortune Society, a reentry organization whose goal is to build people and not prisons; as well as Manager of Trainings at JustLeadershipUSA, a national non-profit dedicated to cutting the US correctional population in half by year 2030. He is also a lecturer at Columbia University School of Social Work.
In December 2014, after being held for five months in immigration detention, Khalil was one of two recipients to receive an Executive Pardon from NYS Governor Andrew Cuomo to prevent his deportation from the United States.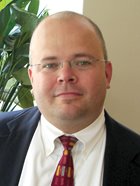 Ivan Dominguez brings the NACDL's activities and positions to the attention of news media and the public, through news releases, opinion essays and the like. He maintains ongoing relationships with key legal affairs, justice, congressional, and Supreme Court reporters, provides background information and/or media referrals to NACDL's leadership, and prepares spokespersons for media interviews. Ivan also provides robust support for NACDL's white collar crime and overcriminalization initiatives. He edits NACDL's Daily Criminal Justice Briefing and hosts NACDL's podcast series, "The Criminal Docket."

Ivan practiced law for more than a decade in New York City prior to joining NACDL in 2008. He began his career as a litigator at the law firm of Skadden, Arps, Slate, Meagher & Flom LLP. Most recently, Ivan was a litigator and the Director of Diversity, Pro Bono & Community Relations at the firm of Cadwalader, Wickersham & Taft LLP. He served in the House of Delegates of the New York State Bar Association (NYSBA) and on the Board of Directors of the New York County Lawyers' Association (NYCLA).

Ivan is a 1992 graduate of Harvard College, where he received the Judge Charles Wyzanski Award for his commitment to political discourse and concern for the theoretical and practical issues of justice. At Harvard, he also received the Pechet Family Traveling Fellowship, which he used to spend a year traveling through Eastern Europe and the Middle East. Ivan received his Juris Doctor at the New York University School of Law where he served as Executive Editor of the Journal of International Law & Politics. And he earned his M.S. in Journalism from the Columbia University Graduate School of Journalism.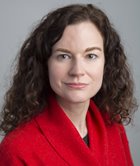 Amy Fettig is a human rights lawyer and leading expert on criminal justice reform who has garnered national recognition for her work on prison conditions.
Prior to joining The Sentencing Project, Fettig served as Deputy Director for the ACLU's National Prison Project. At the ACLU, she litigated federal class action prison conditions cases under the Eighth Amendment. Her practice focused on claims regarding medical and mental health care in prison, solitary confinement, sexaul assault in detention settings, and comprehensive reform in juvenile facilities. Fettig also founded and directed the ACLU's Stop Solitary campaign seeking to end the practice of long-term isolation in our nation's prisons, jails and juvenile detention centers through public policy reform, legislation, litigation and public education. Fettig served as a leading member of the national coalition seeking to end the practice of shackling incarcerated pregnant women.
A national expert on prisoner rights law and criminal justice reform, Fettig has also provided technical assistance and advice to advocates around the country and has served as an Adjunct Professor of Law at Georgetown University Law Center, where she taught courses on public interest advocacy. Prior to law school, Ms. Fettig worked with incarcerated and formerly incarcerated people and their families in New York City.
She holds a B.A., with distinction, Carleton College; a Master's from Columbia University, School of International and Public Affairs; and a J.D. from Georgetown University. Fettig is a member of the New York State Bar (2002) and the Bar for the District of Columbia (2006).
Angelyn C. Frazer-Giles is the Executive Director of the National Network for Justice (NNJ) whose mission is to support and strengthen the work of state-based groups seeking to reduce prison, jail, and detention populations safely and permanently. She has over 25 years' experience in community organizing, policy analysis and advocacy on civil and human rights issues and criminal justice. Previously she was the Director of State Legislative Affairs and Special Projects for the National Association of Criminal Defense Lawyers (NACDL).
Angelyn is a graduate of the Fashion Institute of Technology and The Henry M. Jackson School of International Studies at the University of Washington. She studied Spanish at the Universidad De Guadalajara in Jalisco, México and received her Paralegal Certificate from Delaware State University. She is also an Advisory Board Member of Reframe Studios an organization that produces sentencing mitigation films.
Angelyn has traveled to Italy, Portugal, Cuba, Greece, the Caribbean and Honduras the homeland of her parents. She is a licensed instructor of Zumba®, Zumba Gold®, Zumba Sentao™ and Aqua Zumba® and is currently studying to be an End of Life Doula.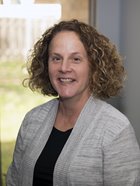 Laura Hessburg joined ICADV as Director of Public Policy in October 2014. Laura helps develop and advance ICADV state and federal legislative priorities. Laura works with victim service advocates to educate policymakers about domestic violence issues and the services provided by local programs. She also works to engage groups and organizations in supporting ICADV public policy goals. Laura brings 25 years of public policy experience to this position. Prior to joining ICADV, she worked in Washington, DC for several non-profit organizations seeking to advance low-income women's access to health care and as a legislative assistant on Capitol Hill. Laura received her BA in history from the University of Northern Iowa.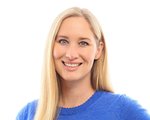 Jessica Jackson's quest for justice began in a Georgia courtroom. The high-school dropout held her two-month-old daughter and watched helplessly as her husband was sentenced to six years in prison. In that moment, she decided to turn her shock into a crusade to change the justice system. As a single mother, she graduated college and law school. Today she is leading the bipartisan movement to end excessive incarceration.
Jessica's specialty is bringing political rivals together to pass bills considered "impossible." As the bill's main advocate, she led the drive to pass 2018's "First Step Act." The New York Times called the law "the most substantial justice reform in a generation;" it has already helped free more than 7,000 people.
While leading her national initiative, #cut50, Jessica helped ban the shackling of jailed pregnant women in 14 states. Her "Dignity for Incarcerated Women" campaign enlisted formerly incarcerated women and dozens of celebrities to deepen the focus on women's issues. At the helm of #cut50, Jessica built the biggest national grassroots network for bipartisan reform, #cut50's Empathy Network. She also produced the first-ever Bipartisan Criminal Justice Summit, attracting leaders as diverse as Newt Gingrich and then Attorney General Eric Holder.
Jessica has led not only on the national level, but was also elected the youngest-ever Mayor of Mill Valley, California. Today, she now helps lead the REFORM Alliance, an organization where she is continuing her work to end mass incarceration and mass supervision.
Jessica turned her hopelessness into hope for millions.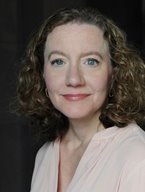 Carrie Johnson is the national justice correspondent at NPR, where she covers the Justice Department, the FBI and the tug-of-war between the White House and the law enforcement community. She chronicled the investigation into Russian election interference in 2016 and the Trump campaign to overhaul the federal judiciary. She has a special interest in criminal sentencing, drug laws and clemency. Previously, she wrote for The Washington Post and Legal Times. Johnson has won awards from the Robert F. Kennedy Center for Human Rights, SABEW, and the Society of Professional Journalists and has been a finalist for the Pulitzer Prize.

John Jones III is currently on staff for Just Cities as the Director of Community and Political Engagement. As a father of three and third generation East Oakland resident, John is also a formerly incarcerated advocate seeking to transform his community. After being un-sheltered and unemployed for eighteen month, John became involved in community organizing and advocacy to empower himself and others by utilizing his personal story of pain, trauma, faith and transformation to inspire young people, as well as fight for policy change. John has worked on a number of local and state campaigns, ballot measures, and ordinances, and is a passionate and vocal advocate for affordable housing, employment, ending mass incarceration and racial equity.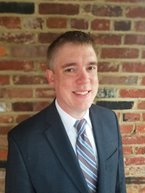 Bryan Kennedy is the Policy Director for Justice Forward Virginia, a non-partisan organization that advocates for criminal legal system reform . In that capacity, Bryan works with legislators and other advocacy organizations to draft legislation and advocate to improve Virginia's troubled criminal system. For his day job, Bryan is a Senior Assistant Public Defender with the Office of the Public Defender in Fairfax, VA. Bryan handles both trials and appeals in his office, and is also responsible for new attorney training and supervision. Bryan frequently does talks on state criminal justice reform and is a presenter at local and statewide CLEs. He graduated from Georgetown University Law Center and was a clerk on the Superior Court for the District of Columbia before joining the Public Defender's Office.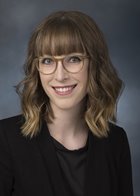 Lauren Krisai is a Senior Policy Analyst at Justice Action Network, where she focuses on the organization's expanding state work. Previously, Lauren served as the Director of Criminal Justice Reform at Reason Foundation, where she managed comprehensive state level criminal justice reform initiatives, authored and oversaw various research projects, and collaborated on two feature articles with her Reason magazine colleagues. Her work has been cited in national publications including The Washington Post and The New York Times.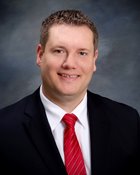 Jackson Lofgren is a partner with the Suhr & Lofgren law firm in Bismarck, North Dakota. His practice is focused entirely on state and federal criminal defense in North Dakota. He is a past president of the North Dakota Association of Criminal Defense Lawyers, serves on the Commission on Legal Counsel for Indigents which oversees North Dakota's public defender system, and serves by gubernatorial appointment on the North Dakota Parole Board. He has been a member of the Bismarck/Mandan drug court team for over a decade and a lobbyist for criminal justice reforms at the North Dakota Legislature.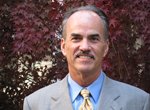 Stephen A. Munkelt is a graduate of University of San Diego School of Law, and has been admitted to practice in California courts and the Ninth Circuit Court of Appeal since 1978, as well as Federal District Court for the Southern and Eastern Districts of California. He is certified as a specialist in criminal law, and his practice is located in Nevada City, California.
Mr. Munkelt has been honored as a member of the National Association of Distinguished Counsel, a Northern California Superlawyer, and as a Martindale-Hubbell Top Rated Lawyer for more than 40 years.
He has been a member of CACJ (California Attorneys for Criminal Justice), NACDL (National Association of Criminal Defense Lawyers) and an associate member of CPDA (California Public Defenders Association) for more than three decades. He has also served as a board member and officer for CACJ, as well as serving several years as co-chair of the CACJ Legislative Committee. He became the Executive Director of CACJ in 2019.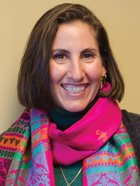 Jumana Musa is a human rights attorney and racial justice activist. She is currently the Director of the Fourth Amendment Center at the National Association of Criminal Defense Lawyers. As director, Ms. Musa oversees NACDL's initiative to build a new, more durable Fourth Amendment legal doctrine for the digital age. The Fourth Amendment Center educates the defense bar on privacy challenges in the digital age, provides a dynamic toolkit of resources to help lawyers identify opportunities to challenge government surveillance, and establishes a tactical litigation support network to assist in key cases. Ms. Musa previously served as NACDL's Sr. Privacy and National Security Counsel.
Prior to joining NACDL, Ms. Musa served as a policy consultant for the Southern Border Communities Coalition, a coalition of over 60 groups across the southwest that address militarization and brutality by U.S. Customs and Border Protection agents in border communities. Previously, she served as Deputy Director for the Rights Working Group, a national coalition of civil rights, civil liberties, human rights, and immigrant rights advocates where she coordinated the "Face the Truth" campaign against racial profiling. She was also the Advocacy Director for Domestic Human Rights and International Justice at Amnesty International USA, where she addressed the domestic and international impact of U.S. counterterrorism efforts on human rights. She was one of the first human rights attorneys allowed to travel to the naval base at Guantanamo Bay, Cuba, and served as Amnesty International's legal observer at military commission proceedings on the base.
Ms. Musa has also worked as a policy attorney for the National Network to End Domestic Violence and handled international relations and immigration issues as a fellow in the office of Congressman Jesse L. Jackson, Jr. As an adjunct professor at Georgetown University's Center for Contemporary Arab Studies, she taught the course "Human Rights in the Middle East and North Africa." In 2016, Ms. Musa received the Ralph Johns Civil Rights Award from the Arab-American Anti-Discrimination Committee in recognition of her work. Ms. Musa holds a BA in International Relations from Brown University and a JD from Georgetown University Law Center.

Greg Newburn is a graduate of the University of Florida and the University of Florida Levin College of Law. Greg has been with FAMM since 2010 and manages FAMM's Florida Project. In 2018, he served as Chair of "Yes on 11," and led a successful effort to pass an amendment to the state constitution. Prior to joining FAMM, Greg worked at the Cato Institute and taught high school economics and government in Newberry, Florida. He lives in Gainesville, Florida with his wife Ryan, and their son Rory.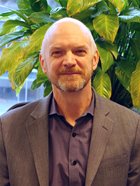 Kyle O'Dowd is the Associate Executive Director for Policy for the National Association of Criminal Defense Lawyers (NACDL). Before joining NACDL, he was General Counsel for Families Against Mandatory Minimums, where he lobbied Congress and the U.S. Sentencing Commission, and ran a project that raised court challenges to inflexible sentencing laws. He practiced criminal defense at the firm Moffitt, Zwerling & Kemler in Alexandria, Virginia, for several years after graduating from Emory University School of Law and Washington University in St. Louis. He has served on various advisory groups, including the United States Sentencing Commission's Practitioners Advisory Group, and written numerous articles and reports on sentencing and other criminal law issues for NACDL and outside publications, including the Federal Sentencing Reporter, the Association of Corporate Counsel's ACCA Docket, and Families Against Mandatory Minimums' FAMM-gram.

Tawana "Honeycomb" Petty is a mother, social justice organizer, youth advocate, poet and author. She is intricately involved in water rights organizing, data and digital privacy rights education, racial justice and equity work. She is Director of the Data Justice Program for DCTP, co-leads Our Data Bodies (ODB), and is a convening member of the Detroit Digital Justice Coalition (DDJC), where she co-organizes Data DiscoTechs. She co-produced the Digital Defense Playbook with ODB, and produced a report, A Critical Summary of Detroit's Project Green Light and Its Greater Context on the city's surveillance program. Tawana also co-produced Riverwise Magazine's special surveillance issue, Detroiters Want to Be Seen, Not Watched, a theme inspired by ODB.

Mikaela Rabinowitz joined Measures for Justice after spending more than a decade working with cities and counties across California to use data to inform criminal justice system policy and practice. As the Justice Practice Director at an Oakland-based research consulting organization, Dr. Rabinowitz obtained firsthand experience of the transformative role data can plan in the implementation of criminal justice processes, as well as the challenges local jurisdictions face in accessing and using the data they need.
Prior to her work in California, Dr. Rabinowitz was the Chicago site lead for the Office of National Drug Control Policy's (OJJDP) Arrestee Drug Abuse Monitoring Program (ADAM II) and a research advisor for the Illinois Disproportional Justice Impact Study. Dr. Rabinowitz has a PhD in Sociology from Northwestern University and a BA in African American Studies from Columbia University. In addition to her work with Measures for Justice, Dr. Rabinowitz is writing a book, Incarceration without Conviction, which examines the impact of pretrial detention on defendants' lives and case outcomes.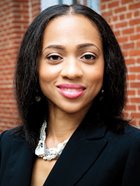 Monica L. Reid serves as the Director of Advocacy for NACDL. In this capacity, Monica manages NACDL's day-to-day grassroots advocacy operations and coordinates NACDL's efforts to mobilize its members, individuals and organizations in support of NACDL's policy objectives. This includes assisting in the preparation of advocacy materials for NACDL activists and affiliates; preparing and disseminating federal and state action alerts regarding pending legislation; monitoring and tracking state legislation on priority issues; initiating and coordinating lobby meetings between NACDL members and Members of Congress; coordinating other grassroots lobby events; facilitating state-level coalition building with influential community members and organizations; and coordinating state-level legislative reform campaigns.

Monica has fourteen years of professional experience in government relations and advocacy. Prior to joining NACDL, she served as a Legislative Assistant/Analyst for Fairfax County Government and Government Affairs Assistant for the Thurgood Marshall College Fund.

Within her community, Monica has worked to promote civic awareness, political engagement and advocacy throughout the Washington Metropolitan Region, having served as Convener for the Northern Virginia (NOVA) Coalition for Black Civic Participation, which is a coalition of over 30 nonprofit organizations created to register and educate African American voters in Northern Virginia through the "NOVA Votes: Educating and Encouraging the Black Vote" campaign. As Convener, she facilitated partnerships with statewide and local organizations and manages the Coalition's voter empowerment efforts. During her tenure, the NOVA Coalition was awarded the Corporate Leadership Award by the Fairfax Chapter of the NAACP, as well as the Social Justice and Human Concerns Award presented by Russell Temple Christian Methodist Episcopal Church of Alexandria, VA.

In 2019, Monica was appointed by Virginia Governor Ralph Northam to serve on Virginia's African American Advisory Board.

In 2013, Monica was awarded the Marian Van Landingham Legislation & Public Policy Award by the Alexandria Commission on Women, the Excellence in Social Action Award by the Omicron Zeta Sigma Alumni Chapter of Phi Beta Sigma Fraternity, Inc., and was a 2013 recipient of the Top 40 Under 40 Award presented by the EnVest Foundation.
Monica is a graduate of George Mason University with a Masters in Public Administration and a B.A. in Government & International Politics and Economics. She is also a 2014 graduate of the Minority Political Leadership Institute, a collaborative initiative of the Grace E. Leadership Institute at Virginia Commonwealth University and the Legislative Black Caucus Foundation.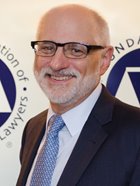 Norman L. Reimer is the Executive Director of the National Association of Criminal Defense Lawyers (NACDL), the nation's preeminent organization advancing the mission of the nation's criminal defense bar to ensure justice and due process for all and to advocate for rational and humane criminal justice policies. As executive director of NACDL and NACDL's related Foundation, Norman Reimer has overseen a significant expansion of the Association's educational programming and policy initiatives, and led major initiatives to promote public defense reform, oppose over-criminalization and inadequate intent requirements in criminal statutes, seek pretrial justice reform, confront flawed forensic science, and address various injustices that contribute to mass incarceration, disparate impact, and systemic bias. Mr. Reimer was a founder of Clemency Project 2014, one of the largest pro bono projects ever undertaken by the legal profession. The Project secured sentence commutations for nearly 900 individuals, saving more than 13,000 years of imprisonment. Prior to assuming this position, Norman Reimer was a practicing criminal defense attorney for 28 years and a recognized leader of the bar.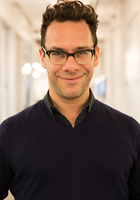 Jon Reinish is a Managing Director at the strategic communications firm SKDKnickerbocker, with over a dozen years' worth of strategic communications and media experience in the political and public affairs realms. Jon's work includes advising Fortune 50 corporations; providing strategic counsel to high-profile Democratic candidates, elected officials and party leaders on the local and national level; passing major criminal justice reform initiatives through coalition work; expanding access to quality education and health care for lower-income families; enhancing political power of Latinos nationwide; passing marriage equality in key states; providing war-room style campaign and crisis communications leadership; and promoting and advising progressive coalitions and key public-facing nonprofits. In 2011, City & State named Jon one of New York's 40 Under 40 political stars. Reinish has been quoted on national and local politics in The Washington Post, US News and World Report, The New York Times, The Hill and Politico, and frequently contributes to New York 1, CNBC and the New York Observer.
Prior to joining the firm, Jon served as an aide to Sen. Kirsten Gillibrand. A native New Yorker, Jon studied at the postgraduate level at Johns Hopkins University and received his bachelor's degree from Vassar College.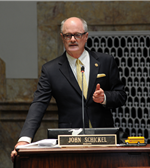 State Senator John Schickel has a 43-year career as a State Senator serving on the Judiciary Committee, as a corrections administrator, law enforcement officer, and teacher. He headed the U.S. Marshall's Service in the Eastern District of Kentucky, appointed by President George W. Bush. He has also served as an adjunct professor at Northern Kentucky University in their justice studies program, where he was also on their curriculum advisory committee. He is a graduate of Northern Kentucky University with a Master's Degree in Public Administration. Senator Schickel is the recipient of numerous professional awards, including an award from the Innocence Project for his work on post-conviction DNA evidence.

David Singleton received his J.D., cum laude, from Harvard Law School in 1991, and his A.B. in Economics and Public Policy, cum laude, from Duke University in 1987. Upon graduation from law school, David received a Skadden Fellowship to work at the Legal Action Center for the Homeless in New York City, where he practiced for three years. He then worked as a public defender for seven years, first with the Neighborhood Defender Service of Harlem and then with the Public Defender Service for the District of Columbia. After moving to Cincinnati in the summer of 2001, David practiced at Thompson Hine before joining OJPC as its Executive Director in July 2002. David is also a Professor of Law at Northern Kentucky University's Salmon P. Chase College of Law.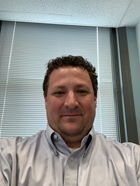 Kevin M. Stadelmaier is the Chief Attorney of the Criminal Defense Unit for the Legal Aid Bureau of Buffalo. A graduate of St. Joseph's Collegiate Institute (Buffalo, NY), Niagara University and University of Dayton School of Law, Kevin has practiced criminal defense in the Western New York area since 2001 and he been with the Legal Aid Bureau of Buffalo since 2012. He is a member of the Erie County and New York State Bar Associations as well as the New York State Defenders Association and New York State Association of Criminal Defense Lawyers (NYSACDL). He is a Board Member and Chair of NYSACDL's Legislative and Lobbying Committee. A longtime resident of the Western New York area, he has a strong affinity for WNY, its attractions, cultural heritage, architectural treasures and its many delightful and unique gastronomic offerings. He is also a fervent and devoted supporter of both the Buffalo Sabres and the Buffalo Bills. He enjoys golfing in the summer and coaching hockey at his high school alma mater in the winter. He is the Vice President and travel director of the Wheatfield Blades Hockey Association and enjoys spending time at his Wheatfield, New York home with his wife and two children.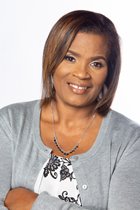 LaTonya Tate is the Founder/Executive Director of Alabama Justice Initiative (AJI ) based in Birmingham, Alabama. LaTonya is also a "2018 Soros Justice Fellow" and was also selected by the Reckon List as one of the top 25 people in Alabama to watch out for in 2019. She is a retired Probation and Parole Officer formerly with the Florida Department of Corrections, where she worked for nearly a decade. She holds a BS, MS in Criminal Justice Adminstration and Security from the University of Phoenix and an MPA from Grand Canyon University.
She is also a Criminal Justice Consultant, and an Expert Speaker on Probation and Parole. LaTonya currently resides in Birmingham, Alabama and is the mother of one son TaDarrius and granddaughter Camille Gabrielle Tate.

Josmar Trujillo is writer and organizer that writes and works on issues related to policing and criminalization. His writings have been published by the New York Daily News, amNY, Gothamist, the Huffington Post, City Limits, the Village Voice, and FAIR. He leads organizing efforts at the Policing & Social Justice Project at Brooklyn College and lives in Spanish Harlem with his wife and two sons.

Quintin Williams is a Campaign Manager at Heartland Alliance and a part-time instructor and doctoral candidate in Sociology at Loyola University in Chicago. His research interests include the Sociology of Race and Ethnicity, Social Inequality, and Crime and Punishment. Quintin works with the Restoring Rights and Opportunities Coalition of Illinois (RROCI) working with people with records and advocating for the expansion of their opportunities and for broader criminal justice reform in Illinois.
He believes in the inherent worth of all people, the urgency of expanding opportunities for the most marginalized, and the paramount role of lived experience in creating strong and sustainable policies. Quintin currently holds an Associate in Arts from Malcolm X College, a Bachelor's Degree in Sociology from Concordia University Chicago, and a Master's Degree in Sociology from Loyola University Chicago.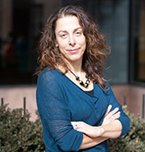 Rebecca T. Wallace was hired as staff attorney at the ACLU of Colorado in August 2010. Rebecca had previously served on the organization's Board of Directors and was a member of the Legal Panel. Prior to accepting her position at the ACLU, Rebecca was an attorney at the civil rights law firm of KILLMER, LANE & NEWMAN, LLP, where she devoted her practice to vindicating the rights of the underdog. Rebecca's work at the firm was twice recognized by the Colorado Trial Lawyers Association, most recently as co-recipient of the Case of the Year Award for Hall v. Zavaras, holding a prison guard and the Colorado Department of Corrections responsible for the sexual assault of a female prisoner. In September 2010, LAW WEEK recognized Rebecca as one of Colorado's Up and Coming Lawyers.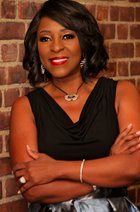 Cheryl Wills is a nationally recognized Emmy award-winning television personality for Spectrum News' flagship national news network, New York 1 News, headquartered in New York City. Cheryl Wills has been with NY1 News since its launch in 1992 and is one of the station's most recognizable journalists for breaking news and special coverage. Cheryl is the only journalist in the network's 25+ year history of her cable news network to conduct a sit-down interview with The Secretary General of The United Nations, His Excellency Ban Ki-moon. She has also interviewed a sitting President: Nobel Laureate Ellen Johnson Sirleaf of Liberia. Cheryl's groundbreaking interviews earned her a prestigious Medal of Excellence from The United Nations Correspondents Association (UNCA).
Cheryl is the acclaimed author of four books about her family's legacy: Die Free, The Emancipation of Grandpa Sandy Wills, Emancipated: My Family's Fight for Freedom and the newly released "EMMA" (Feb 2020).
Born and raised in New York City, Cheryl is the daughter of Firefighter Clarence Wills, who worked for Engine 1, Ladder 24 in Manhattan, New York. The eldest of five children, Cheryl is a mentor to her brother, Clarence Wills Jr., who was diagnosed with autism as a toddler, and she is guiding his career as a cartoonist. On March 25, 2011, Cheryl Wills made history as the first journalist invited to speak at the United Nations General Assembly Hall for The International Remembrance of Victims of Slavery and the Transatlantic Slave Trade where she read passages from her book, "Die Free" which was broadcast live around the world on UNTV.
Cheryl is most proud to be the newly designated Commander and Lifetime Descendant Member of the New York Chapter of the Sons and Daughters of the United States Colored Troops – a national organization of Civil War descendants who raise awareness about black soldiers who served during the The Civil War. She is a graduate of the prestigious S.I. Newhouse School of Public Communications at Syracuse University.