Conference Agenda Conference Materials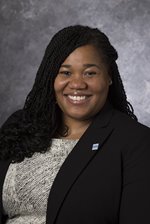 Kenitra Brown is the Staff Attorney and Director of Engagement at the Deason Criminal Justice Reform Center at the SMU Dedman School of Law and focuses on the Center's criminal justice initiatives.
A life-long Dallas resident, Kenitra graduated from Skyline High School in 2003, graduated from Rice University with a B.A. in Religious Studies, Political Science, and Policy Studies, and received her J.D. from the SMU Dedman School of Law. She joined the Deason Center after several years of private defense and civil practice in Dallas. As an attorney, she not only served as criminal defense counsel for defendants, she also gained experience in federal clemency and post-conviction relief by writing petitions for non-violent offenders who were eligible for sentence reductions or release.
Prior to and while attending law school, Kenitra worked in higher education administration where she worked in research and advising, and worked to improve diversity in education. She has experience on all sides of criminal justice, including facilitating parolee release and reentry and engaging with young women who have been personally impacted by the criminal justice system through volunteer work with Girls Embracing Mothers, a North Texas nonprofit. Kenitra also has research experience in civil rights law and equity and access to justice actions in educational and judicial systems. The combination of Kenitra's community organizing skills and legal acumen helped her transition to the Deason Center, where she is spearheading research for criminal justice reforms for Dallas and coordinating community engagement events highlighting the Deason Center's advocacy efforts and other salient criminal justice reform initiatives.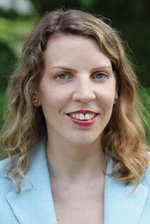 Emily Coward works as project attorney for the UNC School of Government's Racial Equity Network Project within the School's Public Defense Education Group to assist defense attorneys and other court actors in identifying and addressing issues of race and equity in the criminal justice process. She has worked for the School's Public Defense Education team since 2012. Prior to that, she worked as a staff attorney with North Carolina Prisoner Legal Services, representing clients in civil and post-conviction matters. She also served as a law clerk for Judge James Robertson of the United States District Court for the District of Columbia and for Justice Thembile Skweyiya of the Constitutional Court of South Africa. While a law student at Duke University, she was lead articles editor for Law & Contemporary Problems and received the faculty award for outstanding achievement in criminal law and procedure. She is coauthor of Raising Issues of Race in North Carolina Criminal Cases, which received the School's Margaret Taylor Writing Award in 2015. She earned a BA from Oberlin College and a JD magna cum laude from Duke University School of Law.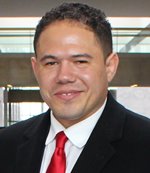 James Dold is the Founder & CEO of Human Rights for Kids (HRFK) a D.C.-based non-profit organization dedicated to promoting and protecting the human rights of children in the United States. HRFK uses research and public education, coalition building and grassroots mobilization, as well as policy advocacy and strategic litigation, to advance critical human rights on behalf of children. Prior to launching HRFK, James served as Advocacy Director and Chief Strategy Officer at the Campaign for the Fair Sentencing of Youth where he developed and implemented the advocacy strategy that led to the quadrupling of states that ban life without parole sentences for children in the U.S. James also served as Senior Policy Counsel at Polaris Project where he led successful state legislative campaigns resulting in the passage of 40 new anti-human trafficking laws across the country.
James received dual baccalaureates in Criminal Justice and Psychology from the University of Nevada Las Vegas and graduated Cum Laude from the University of Maryland School of Law. He is licensed to practice law in the state of Maryland and is a member of the bar of the Supreme Court of the United States. He is a human rights abuse-survivor himself, which is what inspired his life's work. James was selected as a Halle Scholar with the Aspen Institute's Justice & Society Program in 2016. He was also a finalist for the 2020 Grinnell Prize and the 2019 American Express NGen Leadership Award.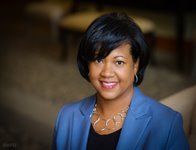 Kami Chavis is a Professor of Law and Director of the Criminal Justice Program at Wake Forest University School of Law. In 2015, she was appointed as a Senior Academic Fellow at the Joint Center for Political And Economic Studies. She has substantial practice experience and writes and teaches in areas related to criminal law, criminal procedure and criminal justice reform. After receiving her J.D. from Harvard Law School, she worked as an associate at private law firms in Washington, D.C., where she participated in various aspects of civil litigation, white-collar criminal defense, and internal investigations. In 2003, she became an Assistant United States Attorney for the District of Columbia, involving her in a wide range of criminal prosecutions and in arguing and briefing appeals before the District of Columbia Court of Appeals. Professor Chavis frequently makes presentations on law-enforcement issues and is a leader in the field of police accountability. Her articles have appeared in the American Criminal Law Review, the Ohio State Journal of Criminal Law, The Journal of Criminal Law and Criminology, the University of Alabama Law Review, and the Catholic University Law Review, and other legal journals. Her research focuses on using Cooperative Federalism principles and stakeholder participation to implement sustainable reforms in the criminal justice system. She writes in the areas of police and prosecutorial accountability, federal hate crimes legislation and enforcement, and racial profiling. She was elected to the American Law Institute in 2012.
Continue reading below
This is a sponsored ad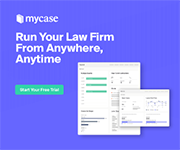 MyCase
Manage Your Law Firm All in One Place
She is a frequent contributor to national and international media outlets and has appeared on CNN, CTV, and NPR. She has written for the New York Times and the Nation, and has been quoted in the Wall Street Journal, BBC News, U.S. News and World Report, International Business Times, Deutsche Welle, and other outlets regarding police accountability and the structural reform of law enforcement agencies.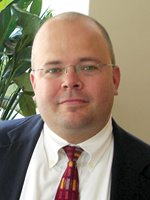 Ivan J. Dominguez brings NACDL's activities and positions to the attention of news media and the public, through news releases, opinion essays and the like. He maintains ongoing relationships with key legal affairs, justice, congressional, and Supreme Court reporters, provides background information and/or media referrals to NACDL's leadership, and prepares spokespersons for media interviews. Ivan provides robust support for NACDL's policy and pro bono initiatives. He edits NACDL's Daily Criminal Justice Briefing and hosts NACDL's podcast series, "The Criminal Docket."
Ivan practiced law for more than a decade in New York City prior to joining NACDL in 2008. He began his career as a litigator at the law firm of Skadden, Arps, Slate, Meagher & Flom LLP. Most recently, Ivan was a litigator and the Director of Diversity, Pro Bono & Community Relations at the firm of Cadwalader, Wickersham & Taft LLP. He served in the House of Delegates of the New York State Bar Association (NYSBA) and on the Board of Directors of the New York County Lawyers' Association (NYCLA).
Ivan is a 1992 graduate of Harvard College, where he received the Judge Charles Wyzanski Award for his commitment to political discourse and concern for the theoretical and practical issues of justice. At Harvard, he also received the Pechet Family Traveling Fellowship, which he used to spend a year traveling through Eastern Europe and the Middle East. Ivan received his Juris Doctor at the New York University School of Law where he served as Executive Editor of the Journal of International Law & Politics. And he earned his M.S. in Journalism from the Columbia University Graduate School of Journalism.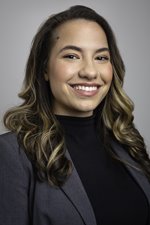 Paige Fernandez is the Policing Policy Advocate in the ACLU's National Political Advocacy Department. Fernandez develops and implements comprehensive strategies that advance the ACLU's affirmative vision for reducing the role, resources, and power of the police in U.S. communities. She also develops and leads nationwide advocacy around police practices.
Fernandez's approach to policing advocacy places communities at the forefront of the work, a practice rooted in her grassroots experience. Prior to joining the ACLU, she co-founded and directed multiple chapters of Together We Stand, a nonprofit aimed at dismantling racism, discrimination, and police brutality. Outside of the ACLU, she sits on the board of Together We Stand and is a lead neighborhood organizer for Reclaim Philly. She also has a master's degree in Public Policy from Oxford University and a B.A. from Sarah Lawrence College.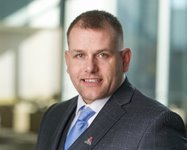 David L. Garlock is a successful returning citizen, reentry professional, and criminal justice reform advocate.  David and his brother received 25-year sentences in Alabama after taking the life of their abuser.  A client of Equal Justice Initiative, he was released on parole in 2013 after serving more than 13 years and pursuing several educational opportunities while incarcerated.  He subsequently obtained his bachelor's degree from Eastern University, worked as the Lancaster Program Director for New Person Ministries, a reentry program for men who have committed sex offenses and other returning citizens; and is currently the PA State Organizer for Straight Ahead where they are working to abolish LWOP sentences and create a Geriatric/Medical parole.  He is also Co-Chair of the Lancaster County Reentry Coalition; a member of the Pennsylvania Reentry Council, a statewide coalition of county reentry organizations; and also on the BOD of NARSOL (National Association of Rational Sexual Offender Laws).
Continue reading below
He enjoys educating the next generation of criminal justice professionals on rehabilitation and advocating in various spheres for an effective and equitable justice system.  He is a frequent speaker at colleges and universities, criminal and social justice conferences, and community events.  David resides in Coatesville PA with his wife and son, where they are dedicated to serving with their local church, Freedom Life.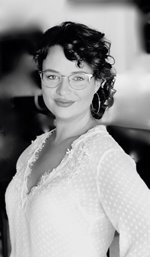 Sarah Gersten is the Executive Director and General Counsel for the Last Prisoner Project, a nonprofit dedicated to criminal justice and drug policy reform. Throughout her career Sarah has explored the ways in which our nation's approach to drug laws can be reimagined to effectuate change within the criminal legal system. After working as an attorney at a congressional agency where she focused on legislative policy, Sarah co-founded a cannabis-centric law firm.  As the leader of the firm's pro bono initiative, Sarah took on expungement and record sealing cases and advocating for legalization and decriminalization through impact litigation. Sarah went on to co-found and serve as CEO for a legal tech startup that offers affordable legal solutions for small cannabis business owners, as well as free expungement services.
Sarah serves as Of Counsel at Hoban Law Group and is a member of the National Cannabis Bar Association and the NORML Legal Committee. She received her JD from Harvard Law School.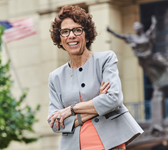 Nina J. Ginsberg, a founding partner at DiMuroGinsberg, P.C., in Alexandria, Virginia and has practiced criminal law for more than 40 years. During the course of her career, she has represented individuals and corporations in a wide range of matters including national security matters, white collar investigations and prosecutions, financial and health care fraud, sex crimes, computer crime, and professional ethics. As a CJA panel attorney in the Eastern District of Virginia, Ms. Ginsberg has been appointed to represent individuals charged with murder, terrorism and espionage offenses, several of whom faced the death penalty. She was among the first group of civilian lawyers to represent the 9/11 high value detainees in the Military Commissions at Guantanamo Bay. She is currently representing one of the Oath Keepers in the Capitol riot prosecutions. She's been named a Virginia Leader in the Law and was inducted into the 2021 Virginia Lawyers Weekly Hall of Fame.
Ms. Ginsberg is the Immediate Past President of the National Association of Criminal Defense Lawyers (NACDL) and is currently serving a second term as Trustee and Treasurer of the NACDL Foundation for Criminal Justice. She has served several terms on the NACDL Executive Committee and Board of Directors, has chaired numerous committees and task forces, and is a co-author of NACDL's Report on Criminal Court Reopening and Public Health in the COVID-19 Era, and is a co-author and editor of NACDL's upcoming report on the overcriminalization of abortion.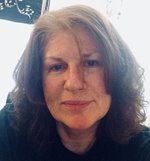 Catherine Hanssens is the Founding Executive Director of The Center for HIV Law and Policy (CHLP), a national legal resource and support hub that challenges barriers to the sexual health and rights of people on the basis of stigmatized health status or identity.  CHLP's legal advocacy, high-impact policy initiatives, and creation of cross-issue partnerships, networks and resources amplify the power of communities to mobilize for change that is rooted in racial, gender and economic justice. CHLP coordinates the Positive Justice Project, the first national network to challenge criminalization of HIV and other diseases, and to launch the decriminalization movement in the U.S. 
Hanssens has been working on HIV legal and policy issues since 1984 through litigation, legislative lawyering, community organizing and policy advocacy. Prior to creation of CHLP, Hanssens was a clinical professor and Director of the Women and AIDS Clinic at Rutgers University Law School; Director of Lambda Legal's HIV Project; and an attorney with the New Jersey Public Defender, where she successfully litigated the first cases on involuntary HIV testing, an incarcerated woman's right to both decent prenatal care and to have an elective abortion, and a class action challenge to segregation and mistreatment of prisoners with HIV. She also created and managed one of the first medical-legal partnerships in the country, with on-site HIV legal services in hospitals across Philadelphia.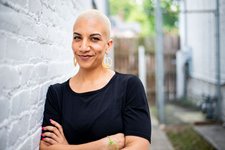 Chelsea Higgs Wise is a mom, clinical social worker and activist who specializes in narrative strategies rooted in Black liberation. Graduating with two social work degrees, one from Longwood University and her Master's from Virginia Commonwealth University, Chelsea practiced delivering clinical services for over ten years to Richmonders utilizing Medicaid insurance. In 2018, Chelsea was the creator of an hour long radio show, Race Capitol that airs on WRIR LP 97.3 FM every Wednesday at 10am. Race Capitol has won multiple awards for podcasting, as well as the media platform being critical for Richmond, Virginia in the summer uprisings of 2020. 
In 2019, Chelsea co-founded Marijuana Justice in response to Virginia's 400 Year Commemoration to reconcile the harms done since 1619, when Afrikans were first kidnapped and trafficked to Virginia shores. Now as the Executive Director of Marijuana Justice, Chelsea leads the organization and the statewide Legalize it Right Coalition to repeal the prohibition of marijuana while bringing reparations for the failed War on Drugs. In order to address the urgency of Black Virginians continuing to be disparately penalized for marijuana possession, the Legalize It Right Coalition's advocacy was critical to speeding up legalization in Virginia from 2024 to 2021. In her free time, Chelsea enjoys being a soccer mom, a plant mom and taking walks by the river in the Southside of Richmond, Virginia.
Kate Holden serves as a Public Affairs and Communications Associate at NACDL, providing support to NACDL's communications work, including the Daily Criminal Justice Briefing, monthly E-News, and social media presence. Kate graduated from The University of Connecticut in May 2019 with an undergraduate degree in Political Science. During her summers while in college, Kate focused on criminal justice reform by interning with NACDL, Justice Action Network, and the Brennan Center for Justice at NYU Law. Prior to college, Kate spent much of her gap year volunteering at an orphanage in Zambia and an animal sanctuary in South Africa. More recently, Kate has been volunteering at the Downtown Day Services Center in DC where she assists case managers and helps clients experiencing homelessness to process paperwork in order to obtain a government-issued Real ID.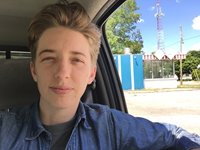 Chaclyn Hunt is a civil rights attorney with the Invisible Institute. She works with both the Youth / Police Project and the Citizens Police Data Project.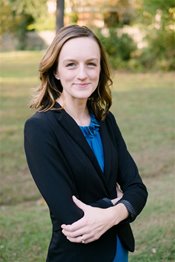 Johanna Jennings is the Founder and Executive Director of The Decarceration Project, a nonprofit dedicated to mitigating the decades long trend of inequitable and inhumane mass incarceration. In that role, she engages in projects to alleviate systemic racial inequity, represents individuals directly in strategic litigation, and advocates for policies to reduce mass incarceration.
Prior to starting TDP, Johanna was a Staff Attorney at the Center for Death Penalty Litigation, an Assistant Public Defender in Guilford County, and a J. Kirk Osborn Fellow at the Fair Trial Initiative. She began pursuing her passion for indigent defense as an undergraduate at Rice University in Houston. After graduating from Rice with high honors, Johanna returned to her hometown of Durham and graduated from Duke University School of Law with honors. Johanna has represented clients at every stage of the criminal legal process including the trial level, direct appeal, state post-conviction, and in federal habeas. In addition, she serves on the Forensic Resource Counsel Advisory Board, is a member of the North Carolina Public Defender Committee on Racial Equity, and is a member of the statewide Racial Equity Network. Johanna has developed expertise in issues related to race and jury selection and forensic science defense. She has presented at various trainings on topics including litigating Batson v. Kentucky, raising race in jury selection, and challenging forensic evidence.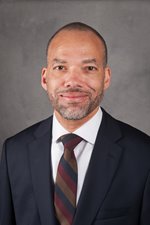 Walter Katz came to Arnold Ventures from a GovTech provider of research-based police force management and early intervention tools for law enforcement agencies throughout the U.S. There he served as Director of Professional Services, providing advice to law enforcement agencies aligning policy and technology with 21stCentury Police Practices.Prior to his time as a consultant, Walter spent more than two decades in public service, beginning with a 17-year tenure as a public defender in Southern California to his 2017 appointment as Deputy Chief of Staff for Public Safety in the administration of Chicago Mayor Rahm Emanuel. At the Mayor's Office, Walter oversaw one of the most complex police reform efforts in the United States, served as a co-negotiator of the consent decree that was enacted in 2019, and led the design and development of the new Office of Violence Prevention. He worked closely with the police department in developing a new use of force policy and chaired the civilian Crisis Intervention Advisory Committee.
Walter has an extensive background in law enforcement oversight. Prior to returning to his birthplace of Chicago, he served as the Independent Police Auditor for San Jose, California following his appointment by the City Council in 2015. He also served as Deputy Inspector General for the County of Los Angeles Office of Inspector General (OIG), overseeing the Los Angeles County Sheriff's Department (LASD).
In 2015, he authored "Enhancing Accountability and Trust with Independent Investigations of Police Lethal Force," in theHarvardLawReviewForum,and his work has also appeared inTheNewYorkTimesand other publications. He is a former board member of National Association for the Civilian Oversight of Law Enforcement (NACOLE) and currently serves on the board of trustees of Children's Home and Aid in Chicago. Walter received his law degree from the McGeorge School of Law at the University of the Pacific and his undergraduate degree from the University of Nevada, Reno.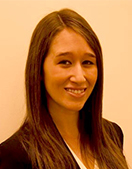 Lindsay Lewis is a partner with Dratel & Lewis, in New York. She practices in federal and state court and has defended a wide range of matters, from extradition cases to high-profile cyber, terrorism, drug trafficking and fraud cases, to minor cases with potentially serious collateral consequences, such as limiting a client's capacity to pursue advanced educational and career goals, or threatening their ability to maintain a professional license, to work for the government, or to serve in the military. Lindsay has also successfully represented clients in the SORA hearing process, and in school administrative proceedings ancillary to criminal charges, and testified as an expert in extradition hearings.
In addition, she conceptualized, helped to write, and served as expert legal consultant on the Know Your Rights books, a series advising teens of their legal rights with respect to topics including: felony and misdemeanor prosecution; alcohol and drug offenses; rights online and in school; and racial profiling and discrimination.
Lindsay is a graduate of Vassar College and the Benjamin N. Cardozo School of Law, and currently serves on the Board of Directors of NACDL and of the New York State Association of Criminal Defense Lawyers, as well as holding other positions in these organizations.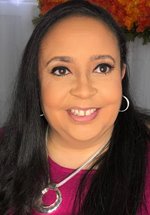 Chalana McFarland is a 2021 Presidential Executive Clemency Recipient being freed after serving nearly 16 years in federal prison as a non-violent first-time offender. Prior to her incarceration, she practiced law in Atlanta, GA after graduating from John Marshall Law School. She is a graduate of Florida A&M University where she earned a B.S. in Journalism.
Since her release, Chalana has become a vocal advocate for criminal justice and prison reform. She is a sought after keynote speaker and is the author of the upcoming book Unintended Consequences. She currently works as a Project Manager for CAN-DO Clemency and serves on the advisory boards for Fighting4Freedom, the Atlanta Incarcerated Art Project and Atlanta Women on the Rise, a re-entry initiative. Chalana was also tasked with serving on the Commutation and Pardons Work Group for the Justice Roundtable. Chalana has appeared on NPR, Storycorps, PBS News Hour, A Neighbors Choice and the Roach Brown Show on Sirius and IHeart Radio. She and her story has been featured in web stories on the ACLU and VERA Institute sites.
She is the proud mother of a college Junior and currently resides in Atlanta, GA.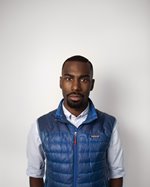 DeRay Mckesson is a civil rights activist focused primarily on issues of innovation, equity and justice. Born and raised in Baltimore, he graduated from Bowdoin College and holds honorary doctorates from The New School and the Maryland Institute College of Art.
DeRay has advocated for issues related to children, youth, and families since he was a teen. As a leading voice in the Black Lives Matter Movement and a co-founder of Campaign Zero, DeRay has worked to connect individuals with knowledge and tools, and provide citizens and policy makers with commonsense policies that ensure equity. He has been praised by President Obama for his work as a community organizer, has advised officials at all levels of government and internationally, and continues to provide capacity to activists, organizers, and influencers to make an impact.
Spurred by the death of Mike Brown and the subsequent protests in Ferguson, Missouri, and beyond, DeRay has become a key player in the work to confront the systems and structures that have led to mass incarceration and police killings of black and other minority populations. He is also the host of the award-winning weekly podcast Pod Save The People - which creates space for conversation about the most important issues of the week related to justice, equity and identity.
DeRay frequently appears on national media outlets including The Daily Show, The Colbert Report, NPR, MSNBC, CNN, among many others. He has also been featured on the cover of The Advocate, Adweek, and Attitude Magazine and has been highlighted in a range of publications including Vogue, Vanity Fair, Interview Magazine, VICE, The New York Times, The Washington Post, and The Baltimore Sun. He is a board member of Rock The Vote, was named one of the World's Greatest Leaders by Fortune Magazine in 2015, one of the 30 Most Influential People On The Internet by Time Magazine in 2016.
Monica Milton serves as Public Defense Counsel and assists with all aspects of NACDL's Public Defense Reform and Training portfolio with a focus on the Bureau of Justice Assistance grant titled "Justice For All: Supporting the Sixth Amendment." This grant is aimed at assessing state and local jurisdictions' ability to safeguard fundamental protections of the Sixth Amendment with an emphasis on speedy trial rights, impartial and representative juries, and access to witnesses and evidence.
Monica has over six years of experience in criminal and public defense work, with a heavy focus on appellate and post-conviction relief. Prior to joining NACDL, she served as a Criminal Justice Act attorney with the D.C. Court of Appeals representing indigent defendants in a wide range of cases including ineffective assistance of counsel claims, misdemeanors, drug offenses, assault, and murder.
Monica is a proud graduate of Northeastern University School of Law. While at Northeastern University, she participated in the Prisoner's Rights Clinic which included representing an indigent client before a seven-member panel of the Massachusetts Parole Board. She also completed internships at the Massachusetts Supreme Judicial Court, the U.S. District Court for the District of Massachusetts, and the Lawyers' Committee for Civil Rights Under Law.
After receiving her law degree, Monica clerked at the Massachusetts Supreme Judicial Court for Chief Justice Roderick Ireland (ret.). Following her clerkship, Monica continued to fight diligently for those who have been counted out. One of her proudest moments was securing clemency for a client who had been sentenced to life without the chance of parole for a non-violent drug offense as a part of the Clemency Project.
Monica also believes in giving back to her community and has served as a writing coach for disadvantaged students in the D.C. area.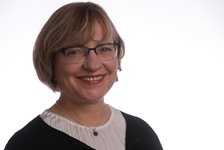 JaneAnne Murray, a former state and federal defender in New York, is a criminal defense lawyer in Minneapolis and professor at the University of Minnesota Law School where she runs its Clemency Project.  In both New York and Minnesota, she has represented individuals in several complex federal cases both at the trial level and on appeal.  She is a board member of NACDL and MACDL (Minnesota) and former board member of NYSACDL, a co-chair of NACDL's sentencing committee, a co-chair of NACDL's Second Look Taskforce, and heads the NACDL's Trial Penalty Clemency Project, which recently secured 14 clemency grants from President Trump.  Her Clemency Project at the University of Minnesota has secured 14 clemencies from President Obama and 14 clemencies from President Trump (two overlapping with the Trial Penalty Project), and has submitted several pending clemency petitions to Governor Cuomo and Governor Walz.  In 2018, through litigation in federal court and in DC Superior Court, her law school project secured the release of Derrin Perkins, a federal prisoner serving a federal life sentence as well as a consecutive local 18-year sentence.  In 2020, in a compassionate release motion that was renewed twice, her project secured the release of Deborah Jackson, a federal prisoner serving a life sentence.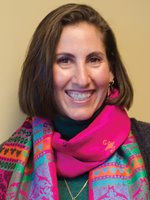 Jumana Musa is a human rights attorney and racial justice activist. She is currently the Director of the Fourth Amendment Center at the National Association of Criminal Defense Lawyers. As director, Ms. Musa oversees NACDL's initiative to build a new, more durable Fourth Amendment legal doctrine for the digital age. The Fourth Amendment Center educates the defense bar on privacy challenges in the digital age, provides a dynamic toolkit of resources to help lawyers identify opportunities to challenge government surveillance, and establishes a tactical litigation support network to assist in key cases. Ms. Musa previously served as NACDL's Sr. Privacy and National Security Counsel.
Prior to joining NACDL, Ms. Musa served as a policy consultant for the Southern Border Communities Coalition, a coalition of over 60 groups across the southwest that address militarization and brutality by U.S. Customs and Border Protection agents in border communities. Previously, she served as Deputy Director for the Rights Working Group, a national coalition of civil rights, civil liberties, human rights, and immigrant rights advocates where she coordinated the "Face the Truth" campaign against racial profiling. She was also the Advocacy Director for Domestic Human Rights and International Justice at Amnesty International USA, where she addressed the domestic and international impact of U.S. counterterrorism efforts on human rights. She was one of the first human rights attorneys allowed to travel to the naval base at Guantanamo Bay, Cuba, and served as Amnesty International's legal observer at military commission proceedings on the base.
Ms. Musa has also worked as a policy attorney for the National Network to End Domestic Violence and handled international relations and immigration issues as a fellow in the office of Congressman Jesse L. Jackson, Jr. As an adjunct professor at Georgetown University's Center for Contemporary Arab Studies, she taught the course "Human Rights in the Middle East and North Africa." In 2016, Ms. Musa received the Ralph Johns Civil Rights Award from the Arab-American Anti-Discrimination Committee in recognition of her work. Ms. Musa holds a BA in International Relations from Brown University and a JD from Georgetown University Law Center.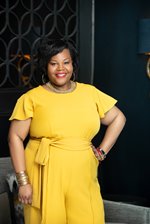 Kimberly O'Neil is an award-winning professor, executive leader, and social good expert. She was the youngest serving African American woman City Manager in the United States.  As a veteran senior government and nonprofit executive, Kimberly has used her voice to impact policy decisions while lobbying in New York City and on Capitol Hill.  She now works within the social sector and leads Giving Blueprint, a consulting company with a mission to impact social change through the development of strategic partnerships and growth plans within the social sector.
As a social entrepreneur, Kimberly recognizes the value that nonprofit startup organizations provide to communities, especially in historically discriminated communities. In January 2015, she launched Cause Studio, an incubator, and training initiative that is designed to reduce the number of failing nonprofit organizations in North Texas. Kimberly has been recognized as a 2017 Minority Business Leader Awards honoree by the Dallas Business Journal, a 2019 Humanitarian Visionary Award Honorable Mention by Juanita J Craft Civil Rights House and Museum, and 2020 Social Innovation Award honoree by United Way of Metropolitan Dallas.  She previously served as Chair for the City of Plano Community Relations Commission.
In addition to being a sought after thought leader, strategist, and speaker, Kimberly is a published author and professor who was honored as the 2017 Outstanding Associate Faculty of the Year for Collin College. She is the founding director of Power in Action, a member of Delta Sigma Theta Sorority, Inc, and a founding member of HERitage Giving Fund, the first Black giving circle in Texas, and serves as Board Chair-Elect for Social Venture Partners Dallas.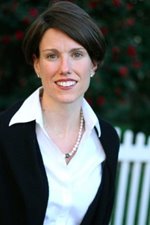 Melissa "Missy" Owen always wanted to be a criminal defense lawyer. Missy represents clients in state and federal courts across North Carolina, handling cases ranging from misdemeanors to homicides. Missy has particular expertise in white-collar and sex offense cases, where she has represented clients in the pre-indictment phase, at trial, and on appeal.
In white-collar matters, Missy's keen ability to analyze and digest complex business arrangements and transactions enables her to quickly assess a client's circumstances and provide immediate guidance. In sex offense matters, she regularly works with forensic experts and consultants to aggressively investigate allegations. As a consequence of her approach to these challenging cases, some of Missy's clients are never ultimately prosecuted.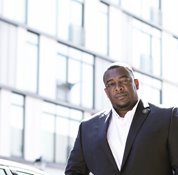 Eric Paulk is a lawyer and advocate working on issues impacting LGBTQ communities and communities of people living with and vulnerable to HIV acquisition. He serves as Deputy Director at Georgia Equality where he oversees all day-to-day operations, developing and managing local, state, and federal policy and advocacy activities that advance equity and fairness for LGBTQ communities and improves public and private responses to the HIV epidemic. Prior to joining Georgia Equality, Eric served as the Tyron Garner Fellow at Lambda Legal, the oldest and largest organization dedicated to advancing the civil rights of lesbians, gay men, bisexuals, transgender people and individuals living with HIV. At Lambda Legal, Paulk's work focused on HIV law and policy initiatives with an emphasis on legal issues disproportionately impacting Black LGBTQ communities.
Eric has spoken at leading law schools and national advocacy conferences on HIV criminal justice reform, the impact of the school-to-prison pipeline on Black queer youth, and the intersections of race, poverty, HIV, and LGBTQ issues. He serves on the board of the Atlanta Harm Reduction Coalition, the Equality Federation, and the ProGeorgia Civic Engagement Table, a non-profit coalition of more than 30 voter engagement groups throughout the State of Georgia working to ensure access to the vote for historically marginalized communities. He is a former New Leadership Council Fellow and former Victory Institute Victory Empowerment Fellow. Most recently, Eric was named as one of the 100 most influential LGBTQ+ Georgians by the Out Georgia Business Alliance and as one of state's top 40 leaders under 40 by Georgia Trend Magazine. Mr. Paulk is a graduate of Morehouse College and received his law degree from Pace University Law School. Eric is currently serving an 18-month term as a Soros Justice Fellow where he is focused on creating a network of Black HIV Movement Lawyers to support and advocate for communities of people living with HIV.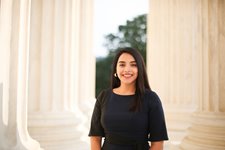 Maritza Perez, Esq. is the Director of the Office of National Affairs at the Drug Policy Alliance in Washington, DC where she leads the organization's federal legislative agenda to end the drug war. In this role, she lobbies Congress on issues pertaining to drug policy, criminal justice reform, overdose prevention, and harm reduction.
Previously, Maritza was a Senior Policy Analyst for Criminal Justice Reform at the Center for American Progress (CAP) where her portfolio included marijuana policy, policing, and prison and sentencing reform. Prior to joining CAP, Maritza was a Legislative Staff Attorney at the Mexican American Legal Defense and Educational Fund (MALDEF) where she worked to advance federal policies to end mass incarceration.
A criminal justice policy expert, Maritza has been featured in various media outlets including The Washington Post, Los Angeles Times, The Wall Street Journal, Politico, The Boston Globe, Bloomberg Government, The Takeaway, Latino USA and more. Maritza received her J.D. at UC Berkeley School of Law, where she graduated with the highest distinction for her pro bono work, and her B.A. in Journalism and Spanish from the University of Nevada, Reno. 
Nicole D. Porter manages The Sentencing Project's state and local advocacy efforts on sentencing reform, voting rights, and eliminating racial disparities in the criminal justice system. Her advocacy has supported criminal justice reforms in several states including Kentucky, Missouri, and California. Porter was named a "New Civil Rights Leader" by Essence Magazine for her work to eliminate mass incarceration.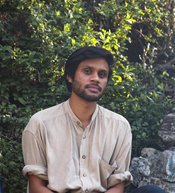 Shakeer Rahman is a lawyer and community organizer with the Stop LAPD Spying Coalition, a grassroots group working to end police surveillance in Los Angeles. He was previously an Impact Litigation Attorney at The Bronx Defenders, where he worked on systemic lawsuits against police and courts, as well as a law clerk to Judge Beverly Martin on the U.S. Court of Appeals for the Eleventh Circuit and Justice Mariano-Florentino Cuéllar on the California Supreme Court. Shakeer has written about policing and prisons in the Harvard Law Review, the New York Times, Al Jazeera America, Dissent Magazine, the London Review of Books, and Counterpunch.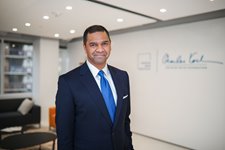 Vikrant P. Reddy is a Senior Fellow at the Charles Koch Institute. Reddy previously worked at the Texas Public Policy Foundation, where he managed the launch of the foundation's Right on Crime initiative in 2010. He has also worked as a research assistant at the Cato Institute, as a judicial clerk, and as an attorney in private practice. He serves on the board of the Wilson Center for Science and Justice at Duke Law School and on the Executive Committee of the Criminal Law Practice Group of the Federalist Society. He is a member of the Council on Criminal Justice. Reddy graduated from the University of Texas at Austin, and he earned his law degree at the Southern Methodist University School of Law in Dallas.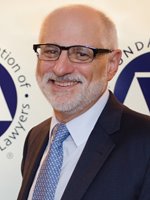 Norman L. Reimer is Senior Policy Consultant at the National Association of Criminal Defense Lawyers (NACDL). Prior to serving in this role, he was the Association's Executive Director from 2006 until 2021. As executive director, Norman Reimer led the professional staff based in Washington, D.C. serving NACDL's approximately 9,000 direct members and 90 local, state and international affiliate organizations with up to 40,000 members.
Prior to assuming this position Norman Reimer practiced law for 28 years, most recently at Gould Reimer Walsh Goffin Cohn LLP. A criminal defense lawyer throughout his career, with expertise in trial and appellate advocacy in both state and federal jurisdictions, Mr. Reimer is also a recognized leader of the organized bar, and a spokesperson in behalf of reform of the legal system.
In May 2004, Norman Reimer assumed the presidency of the New York County Lawyers' Association (NYCLA), one of the nation's largest and most prestigious metropolitan bar associations. In his work at NYCLA, Mr. Reimer played a pivotal role in undertaking litigation against the State and City of New York that upheld the right of a bar association to sue on behalf of indigent litigants and resulted in a judicial decision declaring New York's under-funding of indigent defense services unconstitutional. (NYCLA v. New York, 294 A.D.2d 69 (1st Dept. 2002); NYCLA v. New York, 196 Misc. 2d 761 (N.Y. Sup. Ct. 2003). In recognition of this effort the New York County Lawyers' Association received the ABA's Harrison Tweed Award in 2003.
Mr. Reimer also played a leading role in a successful effort to persuade the American Bar Association to adopt a policy calling for the mandatory recording of all custodial interrogations and a successful effort to persuade the New York State Bar Association to support a moratorium on death penalty prosecutions. Norman Reimer has also led NYCLA's efforts in support of the independence of the judiciary, expanding access to justice, preservation of habeas corpus and judicial selection reform. During his tenure as President, Mr. Reimer guided the Association to its first operating surplus in more than a decade and launched a Centennial Capital Campaign. Key initiatives under his leadership included major conferences and task forces to study and reform the Housing, Criminal and Family Courts, with special emphasis on efforts to ameliorate the collateral consequences of criminal convictions and to secure a right to counsel for indigent litigants facing eviction proceedings.
In addition to his role at NYCLA, Norman Reimer has served as a delegate to both the American Bar Association House of Delegates and the New York State Bar Association House of Delegates. He formerly served as Chair of the Central Screening Committee of the Assigned Counsel Plan, Appellate Division, First Department, overseeing the qualification of several hundred attorneys who are certified to represent indigent criminal defendants by court assignment in the New York State courts. In addition, Mr. Reimer served on the federal Criminal Justice Panels for the Southern District of New York, where he was certified to represent criminal defendants in felony prosecutions, capital prosecution and habeas corpus proceedings. He was also certified by the New York State Capital Defender to handle death penalty prosecutions in the New York State courts.
Norman Reimer served as an Adjunct Professor of Law at New York Law School, where he taught Trial Practice from 1990 until 2004. He earned both his undergraduate and juris doctor degrees at New York University. Mr. Reimer is a recipient of the prestigious Champion of Indigent Defense Award, presented by the National Association of Criminal Defense Lawyers in 2003 and the Gideon Award presented by the New York State Association of Criminal Defense Lawyers in 2002. In 2005 Mr. Reimer and the New York County Lawyers' Association were honored by the New York City Council for their dedication to expanding access to justice to all persons without regard to economic status. In 2007, Norman Reimer received the Robert Louis Cohen Award for Profession Excellence from the New York Criminal Bar Association and the David S. Michaels Memorial Award for Courageous Efforts in Promoting Integrity in the Criminal Justice System from the New York State Bar Association.
Since joining NACDL, Norman Reimer has overseen a significant expansion of the Association's educational programming and policy initiatives. In his capacity as publisher of NACDL's highly acclaimed magazine, The Champion, he authors a monthly column covering a wide range of criminal justice issues.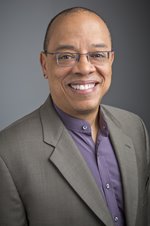 Jeffery Robinson is the founder and Executive Director of The Who We Are Project, which aims to become one of the central voices in correcting the American narrative on our shared history of racism. The current narrative about the impact of racism and white supremacy on America's social, legal, political, and economic systems is based on a "re-telling" of history that is incomplete, inaccurate, and misleading. The Who We Are Project will correct this false narrative and provide an objective and true account that exposes the role of white supremacy and racism throughout American history. Reckoning with our true history is the only way for our country to move towards a path of racial equity and justice.
Jeffery is a former Deputy Legal Director and the former Director of the ACLU's Trone Center for Justice and Equality. Since graduating from Harvard Law School in 1981, Jeffery has four decades of experience working on criminal and racial justice issues. Initially, he represented indigent clients in state court at The Defender Association and then in federal court at the Federal Public Defender's Office in Seattle. In 1988, Jeffery began a 27-year private practice at Schroeter, Goldmark & Bender, also in Seattle, where he represented a broad range of clients in local, state, and federal courts on charges ranging from shoplifting to securities fraud and first-degree murder. He has tried over 200 criminal cases to verdict and has tried more than a dozen civil cases representing plaintiffs suing corporate and government entities. Jeffery was one of the original members of the John Adams Project and worked on the behalf of one of five men held at Guantanamo Bay charged with carrying out the 9/11 attacks. In 2015, Jeffery joined the ACLU and on April 1, 2021, he launched The Who We Are Project.
Jeffery is a nationally recognized trial attorney and respected teacher of trial advocacy. He is a faculty member of the National Criminal Defense College and has lectured on trial skills all over the United States. He is past president and life member of the Washington Association of Criminal Defense Lawyers and a past member of the board of directors of the National Association of Criminal Defense Lawyers. Jeffery is also an elected fellow of the American College of Trial Lawyers. Further, he speaks nationally to diverse audiences on the role of race in the criminal justice system and the history of racism in this country. One of Jeffery's groundbreaking presentations forms the basis of the feature-length documentary entitled "Who We Are: A Chronicle of Racism in America."
Robert Rose is a researcher, with a focus on dismantling the prison industrial complex and working towards improving the lives of people currently incarcerated. He has contributed to a multitude of reports with organizations including Worth Rises, the Sing Sing Quaker Worship Group, and the National Association of Criminal Defense Lawyers. Robert's work with NACDL has specifically focused on the impacts of the trial penalty. He has also worked as a research fellow with Columbia University's Center for Justice and as the Production Manager for TEDx Sing Sing, with the theme of Creating Healthy Communities.
Robert has an inherent understanding of mass incarceration and the elements necessary to foster social change through community activism of people directly and indirectly impacted by mass incarceration. He earned a Bachelor of Science in 2007 (Mercy College) and a Master of Professional Studies in 2008 (New York Theological Seminary).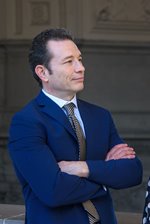 Martín Sabelli served as a federal defender in the Northern District of California, as the Director of Training for the San Francisco Public Defender's Office, and as a law clerk to the late Honorable Robert F. Peckham, United States District Judge. He represents individuals in state and federal court with what his mother characterizes as a "curious" commitment to federal gang/RICO death penalty cases. Martín is President of NACDL, received its Champion of Justice Award in 2018, and serves on various committees including the Lawyers' Assistance Strike Force (which, objectively speaking, is a really cool name). He has taught for the National Criminal Defense College since 2001 (focusing on jury selection, jury selection and race, and cross examination) and serves on its Board of Regents. He lectures often on comparative criminal justice issues and train public defenders, judges, prosecutors, and lawyers in Argentina, Bolivia, Brazil, Chile, Colombia, Mexico, Peru, Uruguay, and numerous other countries. He has also trained judges, prosecutors, and lawyers in numerous other countries including Nicaragua, Tunisia, and Egypt. In 2013, he established an annual college, based in Argentina, for defenders in Latin America and has been deeply involved in establishing a jury trial system for criminal cases in Argentina and Chile. Martín received his degrees from Harvard College (1985), the London School of Economics and Political Science (1987), and Yale Law School (1990).
Ean Seeb has a storied history in Colorado's cannabis industry as a seasoned entrepreneur and founding partner of Denver Relief Consulting - one of the nation's first cannabis consulting firms, which he co-founded in 2011. He previously co-owned one of Colorado's oldest and most successful medical cannabis businesses - Denver Relief, which he dismantled and sold to Willie Nelson's team as well as Terrapin Care Station in 2016. Mr. Seeb has served on multiple boards, including the first cannabis child resistant packaging company - Dymapak, Manna Molecular Science, as well as others - including one of the very publicly traded cannabis related companies. He is the former two term Chair of the Board of National Cannabis Industry Association. Ean left the private industry in 2019 to further advance the progression of cannabis normalization in Colorado through policy as a public servant. He currently serves as the Special Advisor on Cannabis to Governor Jared Polis. Ean is a 3rd generation native of Denver, Colorado.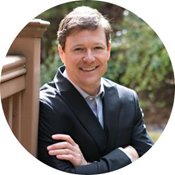 Brian Simmons owned and managed two state-permitted medical marijuana operations in Southern Oregon which were raided by the Drug Enforcement Administration on November 5th, 2011. Mr. Simmons was indicted 6 months later and charged with one count each of manufacture, possession and distribution of a controlled substance. The prosecution offered Mr. Simmons a plea deal of 6 years but he decided to exercise his right to trial under the sixth amendment. After Mr. Simmons was convicted at trial, the prosecution recommended that he receive 19 years in prison and upon reflection the judge handed down a sentence of 180 months or 15 years.
In 2019, Mr. Simmons submitted an application for commutation of sentence to the Office of the Pardon Attorney. Later in 2020, he contacted Prof. JaneAnne Murray at the University of Minnesota Law School Clemency Project for help in filing a supplemental motion based on the trial penalty. The supplemental motion was written by Darlene Comstedt and submitted directly to the White House. Mr. Simmons' petition for commutation of sentence was signed by the President on January 20th, 2021.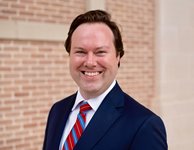 Kevin Vogeltanz lives and works near New Orleans, Louisiana. He graduated law school in 2009 from the University of Arkansas and began his career with a large defense firm in New Orleans. Kevin founded his own practice in 2012 where he litigated a broad mix of civil and criminal cases in both state and federal district and appellate courts. Today, Kevin specializes in federal employment law representing plaintiffs in discrimination, retaliation, wrongful termination, and wage & hour violations.

Susan J. Walsh is a partner in the law firm of Vladeck, Raskin & Clark, P.C.. Walsh concentrates in both criminal defense and plaintiff's employment law, successfully representing employees in matters including gender, race, age and disability discrimination in federal and state forums, as well as before the City Commission on Human Rights. Walsh has also been appointed to the Criminal Justice Act panel of attorneys in both the Southern and Eastern Districts of N.Y. and is qualified as a capital defense attorney.
Walsh is a former Officer of the NY State Association of Criminal Defense Lawyers, serves on the ABA's Sentencing Standards Committee and is the Second Circuit representative to the USSG Commission Practitioner's Advisory Panel. Most recently, Walsh chaired the Task Force on the Trial Penalty which published a 97-page report concerning the evisceration of the 6th Amendment Right to Trial in New York State endorsed by the NYSACDL Board of Directors. Walsh has been an adjunct professor at New York Law School since 2005 and teaches in both Spring and Fall semesters. She is an honors graduate of Tufts University and the George Washington University School of Law.