Today, as judges, prosecutors, and defendants begin to navigate the aftermath of long periods of court closures and the resulting backlog of cases, stakeholders face new questions and challenges in meeting obligations to community health and safety while also protecting core constitutional rights. Moderated by UC Berkeley Law Professor Andrea Roth, this webinar will feature a discussion on the speedy trial right generally and a variety of stakeholder perspectives on how to meet today's challenges
LOCATION: Zoom Webinar
DATE: Thursday, September 3, 2020 2:00 pm ET/1:00 pm CT/12:00 pm MT/11:00 am PT
COST: Free (registration required)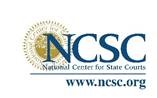 PANELISTS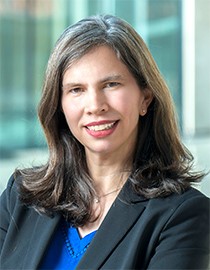 Andrea Roth joined the Berkeley Law faculty in 2011, after 3 years as a Grey Fellow at Stanford and 9 years as a trial and appellate public defender in Washington, D.C. Her research focuses on the ways in which pedigreed concepts of criminal procedure and evidentiary law must be retheorized in an era of science-based prosecutions. She is a member of the Legal Resource Committee of the National Institute of Standards and Technology's Organization of Scientific Area Committees.
In 2019 Roth was one of four recipients of the campus-wide Distinguished Teaching Award. In 2017, she received the campus-wide Prytanean Faculty Award given to one pretenure woman faculty member. In 2016, she received the law school's Rutter Award for Teaching Excellence. She has also received teaching awards from Women of Berkeley Law and the Berkeley Criminal Law Journal.
Roth graduated in 1998 from Yale Law School, where she received the John Currier Gallagher Prize for best presentation in the trial competition and was a moot court semifinalist. After law school she clerked for Justice Dana Fabe of the Alaska Supreme Court. She holds undergraduate degrees in mathematics and political science from the University of New Mexico.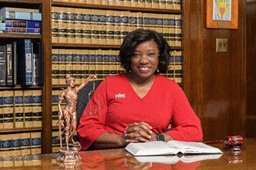 Judge Trina Thompson is currently serving as a Superior Court Judge in the Alameda County Rene C. Davidson Court. She has held this position since January of 2003. Thompson presides over Felony Jury Trials, Preliminary Hearings, Sentencing, and Motions. Her most recent high-profile trial was the Ghost Ship Manslaughter case.
Judge Thompson is the newly elected Vice President of the Association of African American California Judicial Officers, Inc. (AAACJO). She was elected in 2002 and when sworn in January of 2003 she became the first African American Woman elected to serve in the Alameda County Superior Court. Thompson was appointed in January 2001 as a Juvenile Court Commissioner. As a Juvenile Court Commissioner, Judge Thompson heard Juvenile Delinquency, Juvenile Dependency, Adoptions and Guardianship matters.
Judge Thompson received a Bachelor's Degree in Legal Studies from the University of California at Berkeley and graduated from UC Berkeley's Boalt Hall School of Law in 1986. She became a member of the California State Bar in 1987 and the Northern District of California, U.S. District Court in 1990.
Judge Thompson has most recently received the following awards amongst many: October 2019, Jurist of Distinction Award, Women Lawyers of Alameda County August 2019, National Bar Association Raymond Pace Alexander Award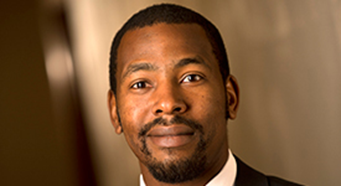 Ryan Anthony Reid is a Regional Attorney Manager for the State Public Defender in Northern Wisconsin. Attorney Reid represents clients in criminal cases, juvenile delinquency, child protection, and Termination of Parental Rights litigation. He has litigated sexual assault, homicide, and complex drug cases. Due to his creative motion practice and zealous advocacy for parents, Attorney Reid has secured multiple TPR dismissals and victories. Attorney Reid has presented at multiple Wisconsin Public Defender Conferences on topics of TPR and Juvenile Law. He has also had the pleasure to present at the National Conference on Parent Representation. Attorney Reid was recognized as an "Up and Coming Lawyer" by the Wisconsin Law Journal and is a graduate of the Vermont Law School.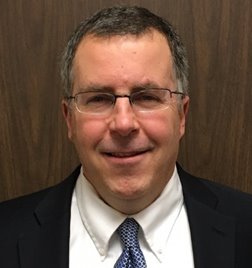 Jeff Howes received his undergraduate degrees from Portland State University in 1990 and his JD from University of Oregon School of Law in 1995. He has worked as a Deputy District Attorney in Multnomah County his entire career. Jeff has prosecuted nearly every type of criminal case – including spending 7 years prosecuting major felony domestic violence cases and 4 years in the child abuse unit. From 2008 to 2012, Jeff was assigned as the office liaison to the Portland Police Bureau Cold Case Homicide Unit – successfully prosecuting cases that range from 12 to 40 years old. Jeff has served as an adjunct professor at Lewis and Clark Law School, served as a member of the Oregon State Bar Board of Bar Examiners for 12 years, and currently serves on a policy committee for the National Conference of Bar Examiners. In early 2020, Jeff led the team that successfully prosecuted the case of State v. Jeremy Christian – a vicious bias-crime spree that resulted in the deaths of two people riding a public train in 2017. Since 2012, Jeff has served as the First Assistant District Attorney.