Tickets and Sponsorships
Tickets are no longer available for the Gala, but you can still support the work of the NACDL Foundation.
Justice for All. Justice Now. is more than a fundraiser - it is a call to action as we reflect on our current environment and promote justice reform for all who live within our borders.
Special Guest
Bryan Stevenson

And we are thrilled to announce that Included in the evening's activities will be a special appearance by Bryan Stevenson founder/executive director of the Equal Justice Initiative.
NACDL was honored to present Bryan with the NACDL Lifetime Achievement Award.
Additional Guests and Appearances Include
Alice Marie Johnson

Criminal justice reform advocate and former federal prisoner was recognized during the event.

Lil Baby

Grammy-nominated rapper, singer and songwriter from Atlanta, Georgia.

Steven Page

Award winning performing artist, co-founder and former lead singer of Barenaked Ladies
Tickets and Sponsorships
Tickets are no longer available for the Gala, but you can still support the work of the NACDL Foundation.
Stay Up-to-Date
Please enter your email address below to receive updates about the Gala
---
Thank you to our sponsors
Champions of Liberty
Jason Flom
Nina J. Ginsberg
Sentinels of Truth
Andrew S. Birrell

Erin and Todd Farha

Goldstein and Orr

Leonard C. Goodman

Kilpatrick Townsend & Stockton

Barry C. Scheck

Sidley Austin LLP

Lisa M. Wayne, Rick Jones and Vicki Young

Winston & Strawn
Protectors of Civil Rights
Breen & Pugh
Stephen Ross Johnson - Ritchie, Dillard, Davies & Johnson, P.C.
Tin Fulton Walker and Owen in honor of Luke Largess
Advocates of Change
Daniel N. Arshack, Managing Partner - Arshack, Hajek & Lehrman, PLLC
Cramer & Cramer, LLC
Louise and Mark Holden
Howard S. Jonas
Timothy F. McCarthy - McCarthy & Hamrock
Linda and Norman Reimer
Sean J. Reimer
The Law Office of Justin Rosas
Law Offices of Theodore Simon
Patrons of Freedom
Elkins, Auer, Rudof & Schiff, LLC
Findling Law Firm P.C.
GrayRobinson
The Haverford Trust Company
KaiserDillon
Stimson Stancil LaBranche Hubbard, LLC
Susan Walsh and Vladeck, Raskin and Clark PC
Benefactors
J. W. Carney Jr. - Boston
Cozen O'Connor
Greenspan Humphrey Weinstein
Greenspan Partners LLP
Hochglaube & DeBorde, PC
Richard Jaffe
Tom Jaronski, President & Founder – The Golf Connection LLC
Law Offices of Nellie L. King, P.A.
Jim Lavine - Zimmermann Lavine & Zimmermann, P.C.
Gerald B. Lefcourt
Deborah Leff
Huda Ajlani Macri
Law Offices of Catharine D. O'Daniel
PNC
Prusak Law Group
Robert Toale
Martin Weinberg
Jeffrey S. Weiner, P.A.
---
BACKGROUND ON OUR SPECIAL GUESTS
The prestigious NACDL Lifetime Achievement Award is given In recognition of exceptional accomplishments over a lifetime of distinguished leadership and service on behalf of the law,
This year's recipient, Bryan Stevenson is the founder and Executive Director of the Equal Justice Initiative (EJI), a human rights organization in Montgomery, Alabama. Mr. Stevenson is a widely acclaimed public interest lawyer who has dedicated his career to helping the poor, the incarcerated, and the condemned. Under his leadership, EJI has won major legal challenges eliminating excessive and unfair sentencing, exonerating innocent death row prisoners, confronting abuse of the incarcerated and the mentally ill, and aiding children prosecuted as adults. Mr. Stevenson and his staff have won reversals, relief or release from prison for over 135 wrongly condemned prisoners on death row and won relief for hundreds of others wrongly convicted or unfairly sentenced. Mr. Stevenson has argued and won multiple cases at the U.S. Supreme Court, including a 2019 ruling protecting condemned prisoners who suffer from dementia and a landmark 2012 ruling that banned mandatory life-without-parole sentences for all children 17 or younger. Mr. Stevenson has initiated major new anti-poverty and anti-discrimination efforts that challenge inequality in America. He led the creation of two highly acclaimed cultural sites which opened in 2018, The Legacy Museum and The National Memorial for Peace and Justice. The new national landmark institutions chronicle the legacy of slavery, lynching and racial segregation and the connection to mass incarceration and contemporary issues of racial bias. Mr. Stevenson's work has won him numerous awards including over 40 honorary doctorates, the MacArthur Foundation "Genius" Prize and the ABA Medal, the American Bar Association's highest honor. He is a graduate of the Harvard Law School and the Harvard School of Government and the author of the award winning New York Times bestseller, Just Mercy, which was recently adapted as a major motion picture.
We are pleased to recognize Alice Maire Johnson and her commitment for reform during the evening's festivities.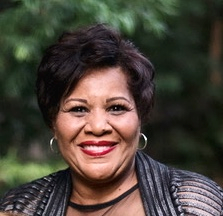 Alice Marie Johnson, CEO of Taking Action for Good Foundation (TAG), author, advocate, and former federal inmate is a renowned leader, speaker, and luminary in the criminal justice reform movement.
Since being granted clemency, Alice has committed her life to helping others and continuing to fight for criminal justice reform for the women and men who are still incarcerated. Through her leadership of TAG, Alice has devoted herself as a force for good, creating a cultural shift for restorative justice.Her story received world-wide attention when Kim Kardashian West advocated for her release from a mandatory life sentence without parole. After over 21 years in federal prison for her first and only conviction in a nonviolent drug case, President Donald J. Trump granted her clemency on June 6, 2018.
Following her clemency, she has since been honored as one of four women designated as a "Women's Right Defender" at the United Nations on International Women's Day as well as a CAOC Advocate for Justice Award in 2019.
Alice has appeared on numerous media outlets advocating for criminal justice reform and has been a featured speaker and panelist at numerous instrumental events and summits.
Alice has been deemed a "catalyst" for the successful passage of the First Step Act; the most significant criminal justice legislation in recent history. .
Alice Marie Johnson is a published author with her memoir, After Life: My Journey from Incarceration to Freedom, and is a proud mother, grandmother, and great grandmother living in Chandler, Arizona.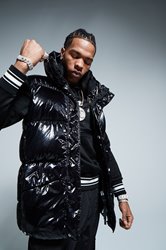 Dominique Jones, known as Lil Baby, is a Grammy-nominated rapper, singer and songwriter from Atlanta, Georgia. Earlier this year Lil Baby released his second album "My Turn" which went on to be America's biggest 2020 album to date, topping the charts for 5 weeks! In June, he released "The Bigger Picture" in response the death of George Floyd, which some consider to be the anthem of the summer's Black Lives Matter protests. The song debuted at #3 on the Billboard Hot 100, and all proceeds benefit the National Association of Black Journalists, Breonna Taylor's attorney, the Bail Project, and Black Lives Matter.
Steven Page's distin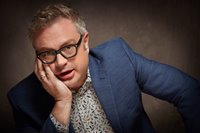 ctive and powerful voice is among the most instantly recognizable in popular music. A member of the Canadian Music Hall of Fame with former bandmates, Barenaked Ladies, Steven Page reunited with the band he co-founded for their induction at the 2018 JUNO Awards – a night capped off by an exhilarating two song performance.
Steven's fifth solo album, DISCIPLINE: HEAL THYSELF, PT. II, was released in 2018, followed by tours of the UK, Ireland and the U.S. with bandmates Craig Northey (Odds) and Kevin Fox. In 2019, Steven toured Canada from coast to coast starting in the east with a successful run alongside Symphony New Brunswick. In May, the trio hit the road again, moving west, performing in venues from Quebec to British Colombia. The Discipline Tour concluded in autumn 2019, with an extensive tour of the U.S. Northwest, Southeast, Northeast and Texas from September through November. The Steven Page Trio – Live in Concert DVD was filmed during the Cross-Canada tour and has been airing on American Public Television stations across the U.S.
Since becoming a solo artist, Steven Page has carved out a diversified niche for himself that extends beyond recording and performing through an extensive array of projects in music, film, theatre and television. He has composed six Stratford Festival scores, has collaborated and toured North America with Toronto's innovative Art of Time Ensemble and performs with his rock star pals as a member of the Trans-Canada Highwaymen. Steven journeyed across Canada and the U.S. as host of TV's The Illegal Eater, became a Chopped Canada Champion and appeared as a judge on Iron Chef Canada in their 2019/20 season.
2020 was set to be one of the most exciting years yet. The Stratford Festival's production of Here's What It Takes, a musical co-written by Steven Page and playwright Daniel MacIvor, was to debut in June. Classical crossover concerts across Canada, including two nights with the Vancouver Symphony Orchestra in May, were postponed due to Covid-19. Steven was able to rebound, despite the uncertainty, by live streaming weekly ticketed shows via Zoom. Since late April, Steven's LIVE FROM HOME performances have consistently sold out and have not only allowed him to connect with his audience but have also created a community where fans can connect with each as well.
Still the dynamic stage presence he's always been, Steven Page is the consummate entertainer, performing music from both his solo career and his BNL years.