Reports
Predicting and Preventing Wrongful Convictions, National Institute of Justice (2013)
A Summary of Responses to a National Survey of Rule 16 of the Federal Rules of Criminal Procedure and Disclosure Practices in Criminal Cases, Federal Judicial Center (2011)
Brady v. Maryland Material in the United States District Courts: Rules, Orders, and Policies, Federal Judicial Center (2007)
In re Special Proceedings (court ordered investigation of withheld exculpatory evidence in the prosecution of Senator Ted Stevens):
Academic Articles
Marc Allen, Non-Brady Legal and Ethical Obligations on Prosecutors to Disclose Exculpatory Evidence, National Registry of Exonerations (July 2018)
Janet Moore, Democracy and Criminal Discovery Reform After Connick and Garcetti, Brooklyn Law Review Vol. 77 No.4 (Summer 2012).
Ellen Yaroshefsky, New Orleans Prosecutorial Disclosure in Practice After Connick v. Thompson, The Georgetown Journal of Legal Ethics Vol. 25:913.
Joel B. Rudin, The Supreme Court Assumes Errant Prosecutors Will Be Disciplined by Their Offices or the Bar: Three Case Studies that Prove that Assumption Wrong, 80 Fordham L. Rev. 537 (2011).
Cardozo Law Review, New Perspectives on Brady and Other Disclosure Obligations: What Really Works?, Vol. 31 No. 6 (June 2010).
Daniel S. Medwed, Brady's Bunch of Flaws, 67 WASH. & LEE L. REV. 1533 (2010).
Continue reading below
This is a sponsored ad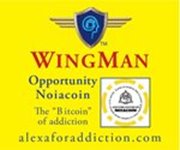 WingMan Opportunity Noiacoin
The "Bitcoin" of addiction
Robert P. Mosteller, Exculpatory Evidence, Ethics, and the Road to the Disbarment of Mike Nifong: The Critical Importance of Full Open-File Discovery (2008).
Jenny Roberts, Too Little, Too Late: Ineffective Assistance of Counsel, The Duty to Investigate, And Pretrial Discovery in Criminal Cases, 31 Fordham Urb. L.J. 1097 (2003-2004).