Public Access to Court Electronic Records (PACER) provides electronic public access to federal court records. PACER can be a very handy tool for finding federal civil rights cases about police misconduct. Those interested in tracking police misconduct should consider systematically searching PACER at regular intervals (daily, weekly, or monthly) and downloading all cases filed against the police department and its' officers. PACER can also be searched on an ad hoc basis for cases against a specific officer.
Go to the PACER Case Locator.


Login to your account. If you do not have a PACER account, click the Need an account? button to register.

Click on Find Parties (Advanced).


If you are searching for a specific officer, enter in their name. If you are searching for all cases involving a police department, enter the department name in the entity name. In certain cases, the city will be named as a defendant rather than the police department, so you might need to search both.


Under Court type, select Civil.

Under Region, select [your federal region(s)].

Under Nature of Suit, select 440 – Civil Rights: Other and 550 – Prisoner: Civil Rights.


If desired, you can limit your search to cases filed or closed within a certain date range.


Click on the Case Number for any case you are interested in


To view the case docket, click Docket Report


Click Run Report. NOTE : PACER fees may apply. More information about how to obtain a PACER fee waiver.


The top of the docket report will provide information on the plaintiff, defendants, and their attorneys.


As you scroll down the docket report, you will see all the documents associated with the case.


Important documents to look for are:

Complaint (and any amended complaints) which will provide the statement of facts in the case and the causes of action being pursued

Affidavit which shows that officer is aware of the lawsuit

Any reference to discovery that might include officer's disciplinary files. Some may be available as exhibits or you may be able to get copies from the Plaintiff's attorney

If the case is closed, usually one of the last documents on the docket report will be the stipulation/order, verdict, or judgment, indicating the outcome of the case

To view any document, click on the hyperlinked number next to the document.


You will see a page indicating the charge for viewing the document. If you wish to proceed, click View Document.

Tip: Consider using the Chrome extension RECAP when searching PACER and downloading documents. Once installed, every docket or PDF you purchase on PACER will be added to the RECAP Archive. Anything somebody else has added to the archive will be available to you for free — right in PACER itself.
◄ How to Track Police Misconduct
This is a sponsored ad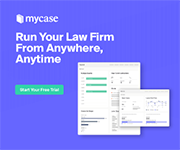 MyCase
Manage Your Law Firm All in One Place