Access to The Champion archive is one of many exclusive member benefits. It's normally restricted to just NACDL members. However, this content, and others like it, is available to everyone in order to educate the public on why criminal justice reform is a necessity.
NACDL continues to pursue the full implementation of the strategic plan that was adopted in 2018. Pursuant to that plan, NACDL has committed to increase its support for the criminal defense bar and expand its advocacy for a fairer, more rational, and humane criminal justice system. The Association has launched groundbreaking efforts across a wide range of areas, including a significant expansion of its state criminal justice advocacy, new clemency initiatives, and First Step Act implementation. NACDL is involved in a range of other activities, including efforts to rein in overcriminalization and the trial penalty, ensure full implementation of the rights secured by the Sixth Amendment, and provide robust digital platforms to support staff, members, and criminal justice reform partners. All this work hinges on NACDL's ability to field a first-rate team. And, in that area NACDL exceeds expectations. I am pleased to introduce the membership to the latest members of the NACDL team.
Additionally, I am pleased to introduce two new members of the Board of Directors, who recently won a special election to fill open seats.
Newly Elected Directors
James E. Felman concentrates his practice of law in the defense of complex criminal matters and related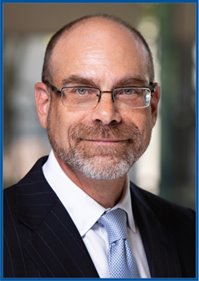 civil litigation. Jim represents clients in federal and state matters in every phase of the criminal process — investigation, trial, sentencing, appeal, and postconviction proceedings. He has represented clients in a wide range of matters, including allegations of bank fraud, health care fraud, mail and wire fraud, securities fraud, public corruption, environmental crimes, antitrust violations, synthetic/illegal drugs, illegal gambling, child abuse/pornography, and murder.
Jim has also devoted a significant portion of his professional efforts to legal reform and policy work. He has testified on an array of topics before the U.S. Senate, House of Representatives, and Sentencing Commission, and frequently writes and speaks on criminal justice policy issues. He currently serves as co-chair of the NACDL Task Force on First Step Act Implementation. Jim also serves as chair of the American Bar Association Criminal Justice Section's Task Force on First Step Act Implementation. He is a past chair of the Criminal Justice Section of the American Bar Association and is the ABA's past liaison to the U.S. Sentencing Commission. He was a founding member of the Steering Committee of Clemency Project 2014 and is former co-chair of the Practitioners' Advisory Group to the U.S. Sentencing Commission.
Jim Felman is a graduate of Wake Forest University, B.A. cum laude, 1984, and Duke University, M.A. Phil. and J.D. with high honors (Order of the Coif), 1987. Following law school, Jim was a law clerk to Judge Theodore McMillian of the U.S. Court of Appeals for the Eighth Circuit.
Lisa A. Mathewson defends clients in complex criminal and civil enforcement matters. She litigates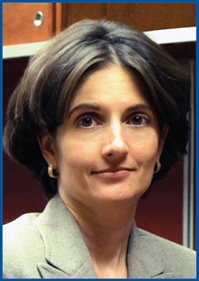 at every stage of criminal proceedings from investigation through trial, and where necessary, sentencing and appeal. She is recognized for innovative analysis and outstanding oral and written advocacy and has served as a guest lecturer in dozens of venues. Lisa has a long history of outstanding service to NACDL. She is a vice chair of the Amicus Committee, co-chair of the White Collar Crime Committee, and has served with distinction as an invaluable member of the Nominating and Bylaws Committees. Among Lisa Mathewson's many other activities, she has served for a decade as a member of the Selection Committee of the Criminal Justice Act Panel for the Eastern District of Pennsylvania. She is active in the Third Circuit Bar Association, the Pennsylvania Association of Criminal Defense Lawyers, and the Federal Bar Association. Lisa serves as a Master, American Inn of Court at the University of Pennsylvania Law School.
Lisa Mathewson received her B.A. in Philosophy and Spanish from Colgate University, and her J.D. with highest honors from the University of Connecticut. Before founding her own firm, Lisa was partner at Welsh & Recker P.C., and prior to that served as an associate at Reed, Smith, Shaw & McClay LLP and at Morgan Lewis, & Bockius LLP. Following law school, Lisa was law clerk to Judge John M. Steadman of the District of Columbia Court of Appeals.
Staff Additions
Elizabeth A. Blackwood has been appointed to serve as counsel and project director for NACDL's First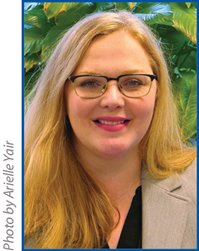 Step Act Resource Center. This position was established to ensure that lawyers and their clients take full advantage of the law and that the law's relief mechanisms are employed to have the broadest impact. In this capacity Beth will be a key member of the policy team and will work closely with the First Step Act Task Force.
Beth joins NACDL with 11 years of experience as a federal public defender in Charlotte, North Carolina. She has represented clients at the trial and appellate levels and identified and represented individuals eligible for reduced sentences under the First Step Act's provisions. In addition to her regular responsibilities, Beth has assisted with clemency petitions, trained colleagues on pretrial release and other issues, and coordinated her office's response to other across-the-board reductions in drug sentences. After graduating from University of Michigan Law School, where she served as executive editor of the Journal of Race & Law, Beth worked at the Chicago law firm Schiff Hardin and undertook substantial pro bono work including a death penalty habeas case. Beth earned her B.A. cum laude in English and Music/Voice Performance at the University of North Carolina, Chapel Hill. Beth will work remotely from Charlotte with periodic trips to NACDL's D.C. office.
Johnna K. Carey has been appointed as resource counsel. Johnna will work with Senior Resource Counsel Vanessa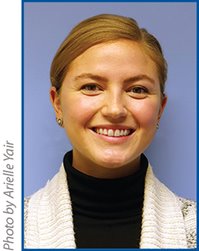 Antoun to provide support for the BJA Wrongful Conviction grant activities, as well as provide support for the online Resource Center and direct assistance to members. Johnna Carey joins NACDL after having served as disability benefits staff attorney at the D.C. Jail and Prison Advocacy Project, a federally designated protection and advocacy program for people with disabilities. Her previous experience includes work at the D.C. Capital Litigation Communications Project and a Capital Clemency Resource Initiative Fellowship at the American Bar Association's Death Penalty Representation Project. Johnna received her J.D. from Indiana University Maurer School of Law in Bloomington where she received the Terry and Judy Albright Pro Bono and Public Interest Award and where she served as managing editor for the Indiana Law Journal, Volume 91. Johnna earned her B.A. in English at Transylvania University in Lexington, Kentucky.
Darlene Bagley Comstedt will serve NACDL in a consulting capacity as project counsel for NACDL's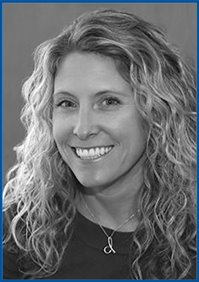 Federal Trial Penalty Pilot Clemency Project. In that capacity Darlene will (1) identify and screen potential clients; (2) develop resource materials; and (3) recruit, train, and support pro bono counsel who will represent qualified applicants in submitting federal clemency petitions. Darlene is no stranger to NACDL clemency work. She served as an advisory attorney to Clemency Project 2014 and has served as a consultant and a member of the Advisory Committee for the NACDL/FAMM State Clemency Project. Additionally, she worked on many CP 2014 petitions as front-line counsel, with several clients securing a commutation. Darlene Comstedt maintains a private criminal defense practice in San Francisco. Prior to that, she served as special counsel at Sideman & Bancroft LLP in San Francisco and, before that, at Ridley, McGreevy & Winocur PC in Denver. In addition, she served as a deputy state public defender in the Colorado State Public Defender's Office. She earned her J.D. from the University of Denver Sturm College of Law and her B.A. from Western State College of Colorado, summa cum laude, with a major in English and a minor in Elementary Education.
Luke Gass has joined NACDL as executive department assistant. In that role Luke will provide administrative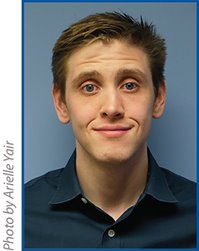 support to the executive director, the director of development and the counsel for special projects and foundation manager. Luke comes to NACDL after having graduated summa cum laude with a B.A. in Communications, Law, Economics, Government (interdisciplinary) from American University. He earned numerous honors in college, including the School of Public Affairs Annual Research Symposium Best Presentation: Democracy and Theory. During his college years, Luke served as an intern for Strauss Media Strategies and WHDH Channel 7 and volunteered for the Seth Moulton for Congress campaign.
Kate Holden, who interned at NACDL in the Public Affairs & Communications Department during the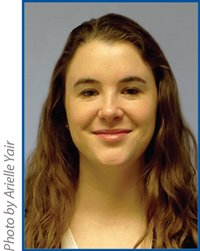 summer of 2016, has returned to NACDL as a full-time public affairs & communications assistant. Kate recently graduated from the University of Connecticut with a degree in political science. During her summers while in college, Kate interned at NACDL, Justice Action Network, and the Brennan Center for Justice at NYU School of Law. Kate spent much of her gap year before college volunteering at an orphanage in Zambia and at an animal sanctuary in South Africa. More recently, Kate volunteered at the Downtown Day Services Center in Washington, D.C., where she assisted case managers and helped clients experiencing homelessness to process paperwork in order to obtain a government-issued Real ID.
Steven Logan has also rejoined NACDL's staff as director of digital strategies. Steven has served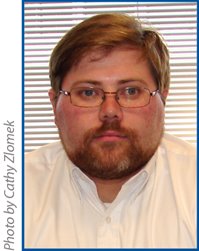 as a consultant since he left NACDL after his initial stint managing NACDL's technology. He has supported both the federal and state clemency projects and, more recently, assisted in the website redevelopment. The focus of his responsibility will be to oversee information resources and external facing technology, with a specific focus on data management and website services. In this position, Steven will fill a critical need to support technology deliverables of several grants. He built and managed the database for Clemency Project 2014 and then for the NACDL/FAMM State Clemency Project. He will continue to oversee that clemency project and will also support a Federal Trial Penalty Clemency Pilot Project and the First Step Act Resource Center. Additionally, he will work closely to fulfill the technology requirements for the federal "Justice for All" Sixth Amendment grant and NACDL's expanded state advocacy program. Additionally, Steven will work to ensure the external resource assistance to support sales and membership, as well as to support the NFCJ Foundation. He will also fulfill the role of integration manager to oversee the data sharing and links across all NACDL systems.
Daniel Weir has been appointed to the newly created position director of operations and governance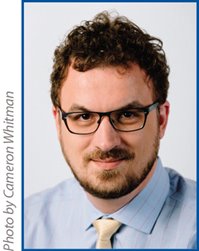 counsel. This position has been created to more accurately capture Daniel's multifaceted work for NACDL and to reflect some realignment of responsibilities now that NACDL has a development director. In this position, Daniel will oversee information technology, governance, and building operations for NACDL and the NFCJ. Among many other specific responsibilities, Daniel will oversee NACDL's technology infrastructure, including constituent relationship management systems, network infrastructure, computers, information systems, and telecommunications equipment. He will supervise managed services provider and vendor support of staff computer needs. In this regard, Daniel will work closely with Steven Logan to ensure that staff and other constituent technological needs are met. Additionally, Daniel will continue to provide governance support for both NACDL and the NFCJ dealing with such diverse matters as elections, bylaw issues, intellectual property, and trademark requirements. Daniel will also serve as the primary liaison with building management. Finally, Daniel will work closely with Clay Braswell, volunteer leadership, and me to support planning and logistics of annual major and secondary fundraising activities.
Nora Zimmerman has joined NACDL as its inaugural state advocacy assistant. This position, which will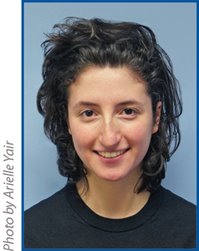 support Director of Advocacy Monica Reid's work, has been made possible by the important new funding to enhance NACDL's state criminal justice reform efforts. Nora is a May 2019 graduate of the College of William and Mary in Williamsburg, Virginia, where she earned her B.A. summa cum laude majoring in Gender, Sexuality, and Women's Studies with a Minor in Linguistics. Nora's most recent work experience was as a programs intern at Becky Lee Women's Support Fund, where she reviewed program curricula, designed a masculinity workshop for a domestic violence prevention program for high school athletes, and undertook various research projects. Nora's previous work experience also includes serving as a policy and communications intern at PFLAG National, where she developed informational resources for organizational stakeholders, including chapter members, policy makers, and others; developed an online Advocacy 101 toolkit; drafted action alerts, and composed a nonpartisan, issue-based biweekly policy newsletter that was distributed to over 200,000 members.
Additional Appointments Within the Past Several Months
In the months preceding the most recent infusion of new talent, there were several other important additions to the NACDL team.
Last fall, Denise P. Blake was appointed senior associate, Membership Department. Denise previously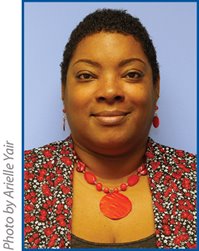 served as membership department administrator at the International Organization of Master, Mates & Pilots, where she was the main point of contact for union officials and port agents regarding membership issues. Prior to that, she served as paratransit services manager at Central Maryland Regional Transit. Denise also served as an office/claims supervisor at a health benefit association.
On Sept. 16, H. Clay Braswell began his tenure as NACDL's first development director. Clay's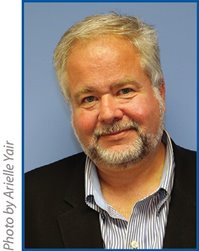 appointment fulfills a major objective of the strategic plan. He will guide all facets of NACDL's and the NFCJ's efforts to expand the base of support among foundations, corporate and private donors, and members and other supporters of criminal justice reform. Clay emerged as the most qualified among several superbly qualified candidates in what was a rigorous search process.
In his most recent position, Clay served as vice president — advancement at the Maryland Historical Society, where he directed all advancement and communications staff and launched a major capital campaign. Before taking that position, he served as trustee and chair of the Society's Development Committee. Prior to that, Clay served as the director of advancement at the Virginia Institute of Autism, in Charlottesville, Virginia, where he managed all fundraising activities, including major events, donor outreach, and proposal development. He also guided a strategic planning process for the Institute. Prior to his work for the Institute of Autism, Clay worked for 13 years at the Bazelon Center for Mental Health Law, where he served as director of development and operations. His extensive portfolio included management of grants and government contracts as well as direct involvement with donor cultivation and board engagement.
Clay has been involved in numerous volunteer activities and has been an active participant in the Association of Fundraising Professionals. Clay earned his B.A. at Randolph-Macon College, and an M.A. in Philanthropic Studies at the Center for Philanthropy at Indiana University (now the Lilly School of Philanthropy).
Finally, Mukund Rathi joined NACDL as a Fellow in the NACDL Fourth Amendment Center. Mukund recently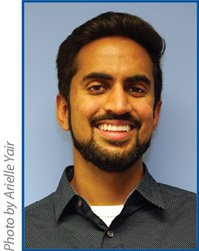 graduated from the University of California, Berkeley School of Law. Previously, he earned his B.S. in Computer Science at the University of Texas at Austin. During his law school career, Mukund held numerous internships and participated in two clinics. He was an intern with the Electronic Frontier Foundation, the ACLU Project on Speech, Privacy, and Technology and the ACLU of Northern California. Mukund also participated in the Berkeley Law Samuelson Clinic (an NACDL partner in various projects) and the East Bay Community Law Clinic, where he provided service to low income clients on a range of immigration issues.
About the Author
Norman L. Reimer is NACDL's Executive Director and Publisher of The Champion.
Norman L. Reimer
NACDL
Washington, DC
202-465-7623
nreimer@nacdl.org
www.nacdl.org
@NACDLExecDir