Access to The Champion archive is one of many exclusive member benefits. It's normally restricted to just NACDL members. However, this content, and others like it, is available to everyone in order to educate the public on why criminal justice reform is a necessity.
When NACDL convened its Annual Meeting on August 15, 2020, it was the first time in the Association's 62-year history that the membership, officers, and directors were not together in person for the event. It was also the first time that an Annual Meeting was livestreamed, thus making it possible for members everywhere to view the proceedings. What they saw was an incredible infusion of new talent into the leadership ranks. It is heartening that even in these troubled times, there are so many gifted individuals willing to give of themselves to bring fresh insight, new energy, and creativity to the Association's work. Indeed, it is especially in difficult days that one can most appreciate the importance of visionary leadership. And for NACDL, which has persevered through the challenge of COVID-19 to expand its support for members and increase its commitment to programming, policy reform and pro bono service, the successful implementation of the leadership's vision depends upon the dedicated service of a remarkable staff.
Led by President Chris Adams and the other officers who have moved up the leadership ladder, this infusion of new talent comes at a time of extraordinary challenge and opportunity. With a pandemic, an economic crisis, social upheaval and a national election looming, this is a time when all civic organizations must rise to meet these challenges and seize the opportunities for fundamental, positive change. An organization dedicated to the preservation of core constitutional principles must be in the forefront in ensuring that the nation's will to adhere to those principles prevails. The remarkable men and women profiled in this article guarantee that NACDL will provide that leadership.
It is a great pleasure to introduce to the membership a new cadre of directors, leaders, and staff members—all of whom are dedicated to advancing NACDL's mission to improve the nation's criminal legal system by making it fairer, more rational, and more humane and by purging it of systemic racism and other inequities. This year, NACDL installed eight newly elected Directors, a new Secretary, and a new Parliamentarian. On the staff side, just since the pandemic struck, NACDL has welcomed eight new staff members who bring extraordinary talent and experience to an already incredible team.
Secretary
Christopher Wellborn, who is no stranger to NACDL's leadership ranks, was installed as Secretary.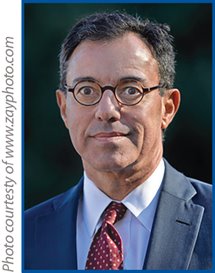 Chris practices criminal defense in Rock Hill, South Carolina. He has served on the Board of Directors since 2010 and has served several terms on the Executive Committee both as a Board Representative and as an Officer. Chris previously served as Treasurer, as Parliamentarian, and as Chair and a member of numerous committees and task forces. Additionally, last year Chris Wellborn received the Heeney Award, which is given annually to the criminal defense attorney who best exemplifies the goals and values of NACDL and the entire legal profession. He also received NACDL's 2018 Champion of Justice Legal Award and the South Carolina Association of Criminal Defense Lawyers' President's Award in 1999.
Chris Wellborn is a founding member, Past President, and former board member of the South Carolina Association of Criminal Defense Lawyers. He is also a Past President of the York County Bar Association and has served as Chair of the Criminal Law Section of the South Carolina Bar Association. He is a frequent speaker and conducts seminars on criminal law topics for the South Carolina Bar. Additionally, he was recently nominated to serve on the Board of Directors for the South Carolina Innocence Project. Chris received his B.A. from Bates College and his J.D. from the University of San Diego School of Law. Chris Wellborn is an NACDL Life Member.
Parliamentarian
In one of his first acts as President, Chris Adams appointed John Arrascada to serve as NACDL's Parliamentarian. John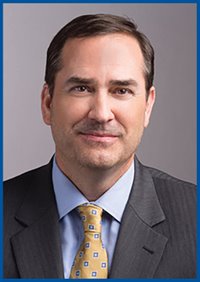 currently serves as the appointed Public Defender for Washoe County, Nevada, where he leads an office of 32 attorneys. He began his career as a law clerk for Honorable Peter I. Breen of the Second Judicial District for Nevada, and subsequently clerked for Honorable Procter R. Hug Jr., Chief Judge of the U.S. Court of Appeals for the Ninth Circuit. He previously served as a Deputy Public Defender for Washoe County before spending 20 years in private criminal defense and plaintiff's work in state and federal courts.
In his private practice, John Arrascada represented myriad cases, including the successful representation of the State Controller of Nevada in the first and only impeachment trial in Nevada. John also served as local counsel in President Obama's Post-Election Litigation Team in 2008 and 2012.
Prior to becoming Parliamentarian, John Arrascada served on NACDL's Board of Directors for five years and served the last five years as Co-Chair of NACDL's annual "Defending the Modern Drug Case" seminar. He has been a member of NACDL's Fourth Amendment Advocacy, Indigent Defense, Public Defense, and Counsel of Affiliates Committees. He also served on the Board of Directors for the Nevada Justice Association, and he is a member of the Nevada Association for Criminal Justice and the American Justice Association. John Arrascada earned his undergraduate degree at Boston College and his J.D. from the Georgetown University Law Center.
Directors
Melissa Bobrow is an attorney at her solo practice, the Law Office of Melissa Bobrow APC. She focuses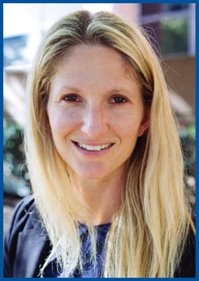 on criminal defense and white collar criminal defense, representing individuals, landlords, and businesses in local, state, and federal criminal investigations and cases. Melissa was the 2012 recipient of the San Diego Criminal Defense Bar Association's Thomas Adler Scholarship, which allowed her to attend the National Criminal Defense College in Macon, Georgia. She serves on the Fourth Amendment, Immigration Law, Social Media, White Collar Crime, and Women in Criminal Defense Committees. Melissa received her J.D. from California Western School of Law and was awarded its inaugural Rising Star Award in 2014.
Seth P. Chazin has been a criminal defense attorney in the San Francisco Bay Area for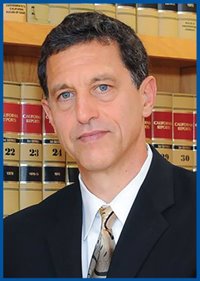 over 30 years and has been certified by the California State Board of Legal Specialization as a Certified Criminal Law Specialist since 2001. He has defended thousands of clients—in Federal, State and Juvenile courts throughout California, and in several Federal District Courts throughout the United States—facing felony and misdemeanor charges for all types of criminal offenses including capital murder and other homicide cases, complex white collar crimes and sex crimes. He specializes in representing individuals in sex offense-related cases.
Following his work in the State Public Defender's Office, Seth Chazin entered private practice, working at a large criminal defense firm for seven years until he started his own firm in 2003. Since starting his own firm, Seth has served on the CJA Trial Panel for the Northern District of California at various times since 2003. He has assisted clients in various post-conviction matters, including the filing of numerous appeals and writs on behalf of clients in the Ninth Circuit and in various California Courts of Appeal. In addition, Seth has represented clients in parole violation and parole lifer hearings.
Seth Chazin was a member of the Board of Governors of California Attorneys for Criminal Justice (CACJ) from 2014 until recently, maintaining an active presence on CACJ's Legislative Committee for more than five years. Seth Chazin is also the current Acting President and a long-standing member of the Board of Directors of the non-profit organization, Meiklejohn Civil Liberties Institute, which has been at the forefront of promoting the application of international human rights laws and treaties in U.S. domestic legal matters.
Seth also has a long history of providing pro bono service. He has represented numerous political protesters who were arrested and faced criminal charges. These clients have included the Wheeler 69 (protesting against the government's involvement in the Iraq War in 2003), the Oscar Grant protesters, the KPFA/Pacifica Radio strike protesters, and others. Seth Chazin earned his B.S. in Broadcasting at the University of Florida, Gainesville, and his J.D. at Golden Gate University.
Angelica Cogliano is an attorney in Austin, Texas, where she practices criminal defense exclusively,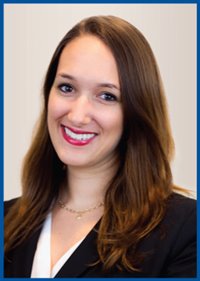 and has done so since she graduated from Emory Law School in 2016. Following an internship with the Dekalb County Public Defender's Office and a fellowship with the Texas Defender Service, Angelica Cogliano started the Cogliano Law Firm, where she practices and is Of Counsel to the Law Offices of E.G. Morris. She is committed to public defense, maintaining a significant caseload of appointed clients and serving on the NACDL Public Defense Committee and the NACDL Texas COVID-19 Detention Order Committee. Additionally, Angelica is a member of the Texas Criminal Defense Lawyers Association (TCDLA), for which she serves on the TCDLA Amicus Curiae Committee and mentors individuals through the Future Indigent Defense Leaders program run by TCDLA and the Texas Indigent Defense Commission. Angelica is a graduate of the Trial Lawyers College and serves on the Alumni Board of Directors. Angelica Cogliano earned her undergraduate degree at Cornell University, a Master's degree from New York University, and her J.D. at Emory Law School.
Stephen Ross Johnson has defended criminal cases in state and federal courts throughout the United States,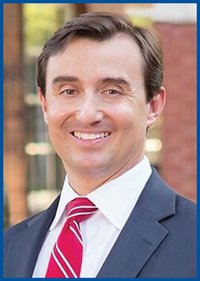 in all types of matters and at all stages of litigation. He is a partner with Ritchie, Dillard, Davies and Johnson, PC, in Knoxville, Tennessee, and is a criminal defense trial and appellate attorney.
Stephen Johnson has served multiple terms on the NACDL Board of Directors and is a Past President of the Tennessee Association of Criminal Defense Lawyers (TACDL). For three consecutive years, he served as Chair of the Tennessee Bar Association (TBA) Criminal Justice Section and as the Associate General Counsel for the TBA. Stephen serves on the faculty of the Tennessee Criminal Defense College (TCDC). He co-chairs NACDL's Sixth Circuit amicus and membership committees, and actively serves on its white collar defense, sentencing, and investment committees. He has served on the board of the Knoxville Bar Association and is Co-Chair of the Law Office Technology and Management Committee. He is the President and an emeritus Master of the Bench with the Hamilton Burnett Chapter of the American Inns of Court. He is a Fellow of the American, Tennessee, and Knoxville Bar Foundations. For his volunteer efforts, the TBA honored Stephen Johnson with its Access to Justice Award.
In addition to his private practice, Mr. Johnson is the incorporator of the Tennessee Innocence Project and serves as the President of the Board of Directors. He has been involved in the innocence movement in Tennessee for nearly two decades. In 2000, he helped start and lead an earlier form of the Tennessee Innocence Project that later became the Innocence Clinic at the University of Tennessee College of Law, where he served as an adjunct professor and director from 2009-2018. Mr. Johnson assisted in the effort that led to the passage of the Tennessee Post-Conviction DNA Analysis Act of 2001, and he has successfully litigated innocence cases that not only reversed wrongful convictions but helped establish the procedures in Tennessee for bringing newly discovered evidence claims.
Stephen Johnson earned his B.A. in International Economics at Carson-Newman University. He attended graduate school at the University of Glasgow, Scotland, where he was a Rotary Ambassadorial Scholar and graduated with a Diploma in Contemporary Economic History. He received his Doctor of Jurisprudence, with honors, from the University of Tennessee College of Law. Stephen Ross Johnson is an NACDL Life Member.
Abasi Major is a trial lawyer based in San Antonio, Texas. His practice focuses on criminal trial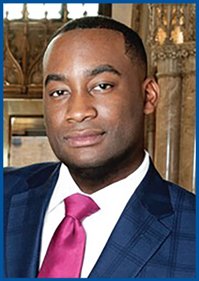 litigation, criminal appeals, and civil asset forfeiture. He practices in state and federal courts, the Texas Court of Criminal Appeals, and the Fifth Circuit Court of Appeals. He serves on the CJA panel for the Western District of Texas, San Antonio Division. Abasi assisted with the 2017-2018 revision of the Texas Annotated Code of Criminal Procedure and Texas Penal Code printed by the Texas Criminal Defense Lawyer's Association (TCDLA). He is a member of TCDLA, San Antonio Criminal Defense Lawyer's Association, American Bar Association, San Antonio Black Lawyer's Association, and the William S. Session Inn of Court. Abasi Major earned his B.A. in Government from the University of Texas at Austin and his J.D. cum laude from St. Mary's University.
Kathleen B. Stilling is a shareholder in the Brookfield, Wisconsin, law firm of Buting,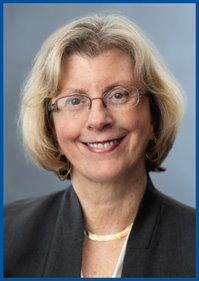 Williams & Stilling, S.C. In 1981, Kathy Stilling began her career as a state public defender in Milwaukee. She is a founding member and Past President of the Wisconsin Association of Criminal Defense Lawyers (WACDL). Kathy is a recipient of WACDL's William Coffey Award for exceptional contributions to professionalism in the field of criminal justice.
For the past eight years, Kathy has served as a Co-Chair of the annual NACDL conference "Defending Sex Cases." Kathy has spoken on issues involving sexual assault, and she has published articles on the defense of child sex cases in The Champion. She served as Waukesha County Circuit Court Judge (2010-2011). Her present private practice is entirely criminal defense, both trials and appeals. She lectures in the areas of sexual assault cases, ethics, judicial decision-making, and trial practice. Kathy Stilling earned her B.A. in History, with distinction, and her J.D. from the University of Wisconsin, Madison.
Diego Weiner specializes in state, federal and international criminal cases. He is heavily involved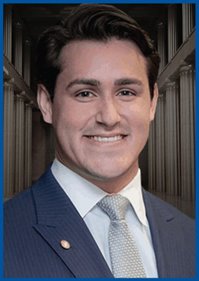 in investigation/pre-arrest representation, trial practice, and appellate practice. Diego represents clients throughout the United States in state and federal courts and in several foreign countries. Diego Weiner is knowledgeable in all aspects of firearms and has trained extensively. He interned with both the Broward County Public Defender's Office in Fort Lauderdale and the Federal Defender's Office for the Southern District of Florida. He also clerked at Jeffrey S. Weiner, P.A., where he assisted in countless state and federal criminal cases as a law clerk, investigator, forensic interpreter, and translator. Jeffrey Weiner, Diego's father, served as NACDL's 33rd President (1991-1992).
Diego serves on the Florida Association of Criminal Defense Lawyers (FACDL) Miami Chapter Board of Directors. He has lectured on "stand your ground" laws and has been published in The Champion. Diego serves on the NACDL Fourth Amendment Committee. Diego Weiner earned his B.A. in Political Science and International Studies from McDaniel College and his J.D. from St. Thomas School of Law.
Richard D. Willstatter, who has been a practicing criminal defense lawyer throughout his career, has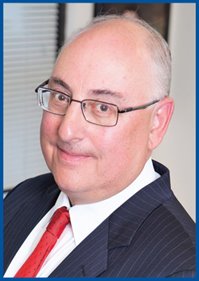 served as Vice Chair of NACDL's Amicus Curiae Committee for the Second Circuit since 2002. In that capacity, he has vetted countless applications and has taken on responsibility for NACDL's participation in numerous amicus briefs. He is a Past President of NACDL's state affiliate, the New York State Association of Criminal Defense Lawyers (NYSACDL). He has served on the NYSACDL Board of Directors since 2004 and serves as Co-Chair of NYSACDL's Amicus Curiae Committee. Richard Willstatter also serves as a member of the Criminal Justice Act panels for the Southern and Eastern Districts of New York. Before entering private practice, Richard served for eight years as a Public Defender at the Legal Aid Society in the Bronx. Richard Willstatter earned his B.A. in Political Science, magna cum laude, at Dickinson College and his J.D. at Duke University School of Law.
Staff Appointments
John Albanes, who served as a consultant to NACDL supporting Clemency Project 2014, and more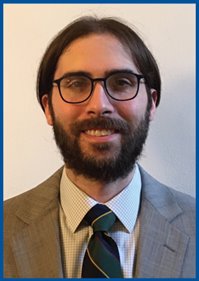 recently as a consultant for the State Clemency Project, has returned to NACDL to head up the D.C. Compassionate Release Project as Resource Counsel. Most recently, John served on the D.C. Criminal Justice Act Appellate Panel. John earned his B.A. degree in History from Cornell University and his J.D. from American University School of Law, where he served as Note and Comment Editor for the Administrative Law Review.
Jason Benson has been appointed to serve as Membership Assistant, where he will be keenly involved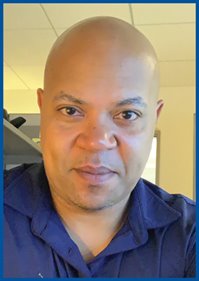 in the Membership Department's recruitment and retention efforts. Previously, Jason was a Lead Account Representative at the American Psychological Association in Washington, D.C., and before that he was a Technical Services Agent with AT&T, in Austin, Texas.
LaDawn Black has been appointed to serve as Marketing Manager for Membership, with primary responsibility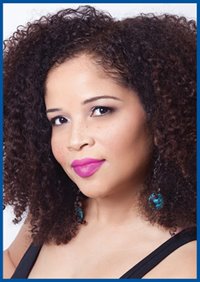 for recruitment and retention efforts. LaDawn has worked in marketing for more than a decade, most recently as a Marketing and Media consultant. Prior to that she served as the Public Relations and Marketing Manager for the Reginald F. Lewis Museum, and before that LaDawn served as Marketing Director for several economic development agencies and organizations. LaDawn earned a B.S. in Marketing and Public Relations from Strayer University.
Jordan Murov-Goodman is serving as a Fellow in NACDL's Fourth Amendment Center. Prior to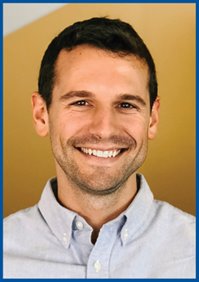 joining NACDL, Jordan served as a Legal Fellow with the Reporters Committee for Freedom of the Press. During his studies he served numerous internships at various organizations dedicated to advancing the cause of justice including the Brennan Center, the Legal Aid Society, and the Knight First Amendment Institute. Jordan earned is B.A. in History, cum laude, at the University of Pennsylvania and his J.D. from Columbia Law School, where he was a Harlan Fiske Stone Scholar and served as Online Editor for the Columbia Human Rights Law Review.
Katherine Jensen has been appointed Resource Counsel for NACDL's Return to Freedom Project.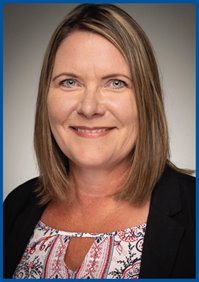 She will provide support for NACDL's efforts to secure release for persons serving prison sentences in the Commonwealth of Virginia who are at risk for COVID-19. Katherine will serve as the first line legal resource for the Project's pro bono volunteers. Prior to assuming this position at NACDL, Katherine Jensen was an Associate in the Law Office of Nathan Collins and Associates in Port Orchard, Washington, and before that she was defender in Virginia for several years. Katherine was an Assistant Public Defender in the Norfolk Public Defender Office, Deputy Capital Defender in the Office of the Capital Defender, Southeast Region and Acting Capital Defender in the same office. Katherine Jensen earned her B.A. in Criminology at St. Leo University and her J.D. from Regent University School of Law.
Monica Milton has joined NACDL as Public Defense Counsel. Immediately prior to joining NACDL,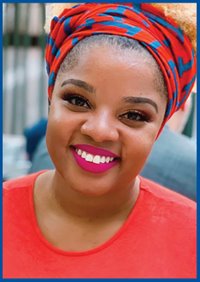 Monica had her own law practice in Washington, D.C., where she specialized in appellate and post-conviction litigation. Before that she was a Research Assistant with Marc Resnick, a Washington lawyer, and prior to that Monica served as a volunteer with Clemency Project 2014, where she prepared clemency petitions for clients serving long federal sentences. She successfully secured a commutation for a client serving a life sentence. Earlier in her career, Monica served as a Law Clerk to Chief Justice Roderick Ireland of the Massachusetts Supreme Judicial Court. Monica earned both her undergraduate and law degrees from Northeastern University. Monica earned her B.A. in Political Science, magna cum laude, and later her J.D. Monica served as an Editor at the NUSL Law Journal.
Jacob Samuels recently joined NACDL as Video Editing and Multimedia Production Assistant.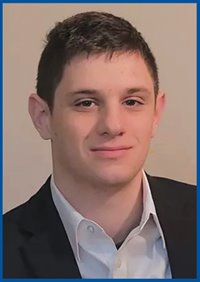 Jacob expects to graduate from George Washington University with a B.A. in Political Communications in the coming days. His main coursework focus has been all things related to video and documentary production. His has also served as a Videographer for American Sports Memories, a Studio Intern for Cybrary, and a Video Editing Intern for Studio Center, along with numerous other positions that draw on his video and written editorial expertise. Jacob recently earned his B.A. in Political Communication from George Washington University.
Mukund Rathi, who recently completed a fellowship in the NACDL Fourth Amendment Center, where he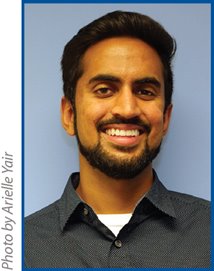 excelled on every project assigned to him, has rejoined NACDL as Return to Freedom Legal Fellow. In this newly created position, Mukund will provide legal support across the range of projects in the Return to Freedom portfolio. He has already begun providing support to the D.C. Compassionate Release Project and will soon provide support for the Virginia conditional pardon effort. Mukund earned his B.S. in Computer Science from the University of Texas at Austin and his J.D. from the University of California, Berkeley School of Law.
About the Author
Norman L. Reimer is NACDL's Executive Director and Publisher of The Champion.
Norman L. Reimer
NACDL
Washington, DC
202-465-7623
nreimer@nacdl.org
www.nacdl.org
@NACDLExecDir