Access to The Champion archive is one of many exclusive member benefits. It's normally restricted to just NACDL members. However, this content, and others like it, is available to everyone in order to educate the public on why criminal justice reform is a necessity.
NACDL's Annual Meeting provides an opportunity to infuse new perspectives and diversity into the organization's leadership ranks. NACDL was privileged to welcome a distinguished group of talented, diverse, and zealous advocates in the criminal defense field to leadership roles at the Annual Meeting in Philadelphia. In addition to a new Secretary and Parliamentarian, NACDL added eight new members to its Board of Directors. Additionally, over the course of the past year, NACDL was fortunate to add several individuals of extraordinary talent and commitment to NACDL's vision and mission to an already impressive staff. It is this group of professionals who, in partnership with officers and directors, helps to realize NACDL's objectives.
First, we are pleased to introduce NACDL's newest officer and the 2019-20 Parliamentarian.
Secretary
Nanzella "Nan" Whitfield (Los Angeles, CA) is a career public defender and current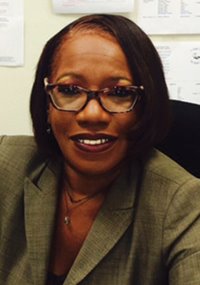 Deputy in Charge at the Inglewood branch of the Los Angeles County Public Defender's Office. She is widely regarded as a brilliant trial lawyer, having been lead trial counsel in over 150 jury trials and 40 first-degree murder jury trials, including five in which the potential penalty was death. In addition to previously serving on the Board of Directors, Nan is the Vice Chair of the Public Defense Committee. She has also served the organization by presenting at multiple NACDL Continuing Legal Education programs. She has been recognized in the criminal defense field with the Los Angeles County Bar Association's Criminal Defense Attorney of the Year Award in 2011, and she was named a Top 75 Female Litigator in California in 2008. Nan received her J.D. from Northern Illinois University College of Law and a B.A. in Psychology from the University of Illinois at Urbana-Champaign. Nan will relocate to Boston in September to serve as Managing Director, Northern Region of the Public Defender Division of the Committee for Public Counsel Services.
Parliamentarian
Kristina Supler (Cleveland, OH) is a trial attorney with Kohrman Jackson & Krantz LLP's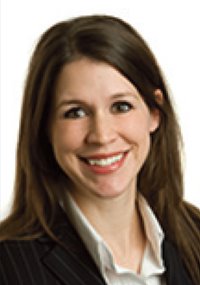 Criminal, Cyber & White Collar Group. Throughout her career, she has focused on defending clients charged with computer and technology-related offenses in addition to representing individuals with complex mental health and neurological disorders, including autism spectrum disorder, and students facing Title IX investigations and academic disciplinary proceedings. Kristina is committed to the Ohio legal community, mentoring first-year law students as part of the Cleveland-Marshall Law Alumni Association. She is also a member of the Cleveland Metropolitan Bar Association's Judicial Ratings Committee, helping evaluate judges and candidates seeking judicial office in Cuyahoga County, Ohio, in order to assist the public in making an informed vote. Kristina is an active NACDL member, has just completed service as a member of the Board of Directors, and currently serves on The Champion Advisory Board, the White Collar Crime Committee, the Indigent Defense Committee, and as the Sixth Circuit Vice Chair of the Amicus Committee. She has also been selected multiple times to the Ohio Super Lawyers list. Kristina received her B.A. in European History from Boston University and her J.D. at Cleveland-Marshall College of Law.
Board of Directors
The following individuals have been elected to serve on NACDL's Board of Directors:
Brian H. Bieber (Miami, FL) is a shareholder with the Miami law firm of GrayRobinson, P.A.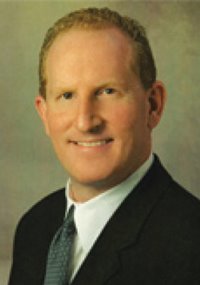 He is engaged in criminal and civil white collar defense litigation (both high profile and extremely confidential) for corporate executives, prominent clients, ordinary citizens, as well as small, midsized, and major multimillion-dollar businesses, in all federal and state courts at the trial and appellate levels. Brian previously served on the NACDL Board of Directors, as NACDL Parliamentarian, and as a member of the Budget and Bylaws Committees, NACDL's Pretrial Justice Task Force, and the Task Force on Defenses. He currently serves on the Membership and White Collar Crime Committees. He is a member of the Miami-Dade County Bar Association, the Florida Bar Criminal Law Section, and the Florida Association of Criminal Defense Lawyers. Brian is also a fellow of the prestigious American Board of Criminal Lawyers. He received his B.S. in marketing from Rutgers University and his J.D. from the University of Miami School of Law. Brian is an NACDL Life Member.
Michael J. Engle (Philadelphia, PA) is the Chair of the White Collar Defense, Internal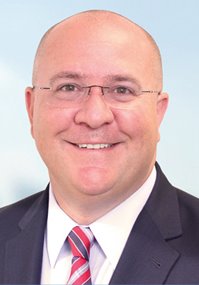 Investigations & Corporate Compliance Practice at Stradley Ronon Stevens & Young, LLP. He is also the firm's pro bono chair. Michael's practice focusses mainly on white collar criminal defense, internal investigations, and corporate compliance in state and federal cases. He is a Past President of NACDL's Pennsylvania affiliate, the Pennsylvania Association of Criminal Defense Lawyers, and a Fellow of the American College of Trial Lawyers and the American Board of Criminal Lawyers. Michael is a member of the Federal Bar Association's Criminal Law Committee and the American Bar Foundation. He received his B.A. from Villanova University and his J.D. from George Washington University Law School. Michael was elected to serve on the Board of Directors by the NACDL affiliates.
Jacqueline Goodman (Fullerton, CA) is a private practice attorney focusing exclusively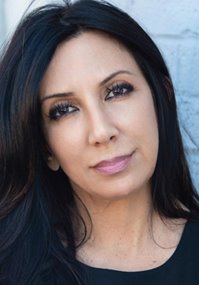 on criminal defense. She is currently the president of NACDL's California affiliate, California Attorneys for Criminal Justice (CACJ). Jacqueline serves on the Membership Committee and as Co-Chair for NACDL's annual Sex Crimes Defense Seminar. She received her B.S. in psychology from California State University, Long Beach, her J.D. from Western State College of Law, and is a certified criminal law specialist by the State Bar of California. Jacqueline is an NACDL Life Member.
Michael Heiskell (Fort Worth, TX) is a criminal defense attorney at the law firm of Johnson,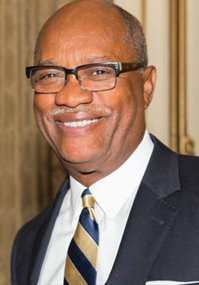 Vaughn & Heiskell. Prior to joining the firm in 1984, Michael served as a Galveston County Assistant District Attorney and then as an Assistant U.S. Attorney for the Northern District of Texas. Michael is a former president of the Texas Criminal Defense Lawyers Association ("TCDLA") and was elected to the TCDLA Hall of Fame in 2015. Michael previously served on the NACDL Board of Directors and as the Fifth Circuit Co-Chair for the White Collar Crime Committee. He is also a former member of NACDL's Task Force on Familial DNA Testing and the Indigent Defense Committee. Michael currently serves on the Audit and White Collar Crime Committees. He received his B.A. from Baylor University and his J.D. from Baylor Law School. Michael is an NACDL Life Member. (Photo by Michael Pegram)
Catharine O'Daniel (Chicago, IL) is a private practice attorney at the Law Offices of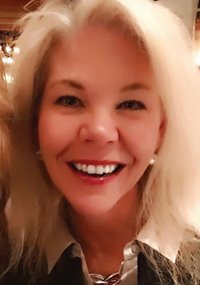 Catharine O'Daniel. She focusses on high-profile criminal defense matters from the investigation stages through jury trial and the appellate process. Catharine was the 2015 recipient of the NAACP Thurgood Marshall Award for Outstanding Service for her pro bono representation of a man charged with first-degree murder who was acquitted after spending six years in the Cook County Jail awaiting trial. She received her B.A. from Indiana University and her J.D. from John Marshall Law School.
Brady Skinner III (Baton Rouge, LA) is a private practice attorney at Brady Skinner, LLC,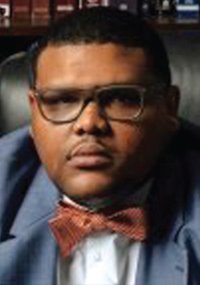 focusing on criminal defense. His practice consists of public and private defense cases, on the state and federal levels, in addition to personal injury cases. Brady is a faculty member of Gerry Spence's Trial Lawyer's College. Brady serves on the Board of Directors of the Louisiana Association of Criminal Defense Lawyers. He also serves on NACDL's Diversity and Public Defense Committees. He received his B.A. in Interpersonal and Public Communication from the University of Louisiana at Lafayette and received his J.D. from the Southern University Law Center.
Bruce Udolf (Fort Lauderdale, FL) is a private practice attorney at Bruce L. Udolf,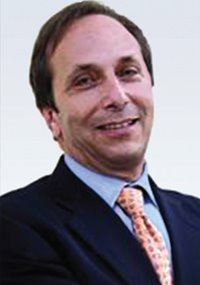 P.A. During his time in private practice, Bruce has represented numerous high-profile defendants charged with a wide variety of offenses including racketeering, murder, money laundering, fraud, public corruption, and tax evasion. He has also represented many "low-profile" defendants for more pedestrian-type offenses on a pro bono basis. Prior to entering private practice, Bruce was a state and, later, federal prosecutor for nearly 20 years. Bruce has taught trial advocacy each spring at Emory University School of Law since 1987. He received his B.A. from Hofstra University and his J.D. from Emory University School of Law. Bruce is an NACDL Life Member.
Timothy E. Zerillo (Portland, ME) is a civil and criminal trial attorney at Zerillo Law Firm,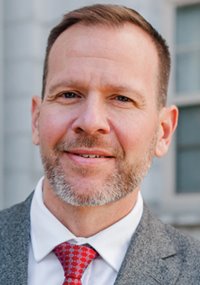 LLC. In his criminal practice, Tim has been involved in high-profile cases, including the Anthony Sanborn case, and in his civil practice, he deals with complex tort, personal injury, wrongful death, and civil rights cases. Tim is a past president of NACDL's Maine affiliate, the Maine Association of Criminal Defense Lawyers. He is also a founding member of the American Association of Financial Litigators and a member of the Maine Trial Lawyers Association, the American Association for Justice, the Cumberland County Jail Board of Visitors, and more. Tim is a member of NACDL's Membership Committee and Regional Delegates Discussion Group. He received his B.A. in English with a Concentration in Economics from the University of New Hampshire, Durham and his J.D. from New England Law in Boston. Tim was elected to serve on the Board of Directors by the NACDL affiliates.
Staff Appointments
During the past year, the following individuals joined the NACDL staff:
Nathan Pysno was appointed Director of Economic Crime and Procedural Justice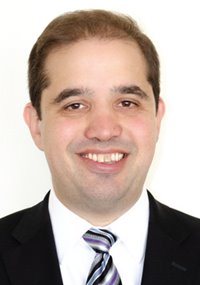 in October 2018. Since his appointment Nate has assumed command of NACDL's multifaceted white collar crime initiatives and has played a pivotal role in monitoring and commenting on proposed federal legislation, especially when lawmakers venture into overcriminalization, excessive sentencing, or pay inadequate attention to criminal intent requirements. Nate has also been active in supporting NACDL's amicus program and its trial penalty reform efforts. For several years before coming to NACDL, Nate was an associate at Buckley Sandler LLP, where he litigated complex business disputes in state and federal courts and represented individual and corporate clients in white collar matters. Nate also conducted internal investigations, including investigation of state government employee misconduct and investigation and defense of a Dodd-Frank and Sarbanes Oxley whistleblower complaint. While at Buckley Sandler, Nate Pysno also represented a client pro bono in an actual innocence proceeding. Prior to his tenure at Buckley, Nate served as Judicial Law Clerk to Judge Jane R. Roth of the Third Circuit Court of Appeals. Nate earned his J.D. at Vanderbilt University School of Law, where he was the Senior Managing Editor of the Vanderbilt Law Review, and he was recognized with the Edmund M. Morgan Prize for the best student note. Nate was also in the Appellate Litigation Clinic and a Dean's Scholar. He earned his B.A. in History, magna cum laude, at Carleton College. (Photo by Saira Rivera)
Since the beginning of 2019, NACDL has benefitted from four key additions to the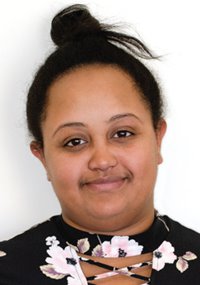 staff. Rahel Haile joined the Programs Department as Education Assistant. Rahel is a recent graduate of Towson University, where she earned her B.S. in Political Science. Rahel has a personal passion for volunteer work, recently working with a group to provide organic vegetables in developing communities. Her interest in criminal justice issues was inspired by a college professor who lectured on racial injustice issues. (Photo by Saira Rivera)
Yohannes (Jony) Daniel joined the staff as Membership Services Assistant. Jony was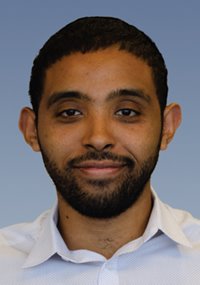 not new to NACDL. For many months prior to his appointment, he worked for the Membership Department as a temporary employee, a position in which he excelled. Jony earned his B.A. in 2017 at the University of the District of Columbia. His prior experience includes stints at Accenture and PNC Bank. He also served internships with the Democratic National Committee and the Library of Congress. (Photo by Cathy Zlomek)
Madeline Sklar* was appointed to fill a Communications Assistant position in the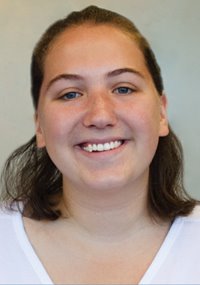 Public Affairs and Communications Department. Madeline graduated summa cum laude from George Washington University in May, earning her B.A. in Journalism and Mass Communication, with a Minor in History. She was a stellar student, earning Dean's List honors throughout her tenure at GW. Madeline served many internships to hone her communications skills, including communications internships with 826DC, Playworks of Greater Washington D.C., and the Headfirst Companies. Madeline has already expanded NACDL's capacity to use various media platforms to support the Association's advocacy efforts. (Photo by Cathy Zlomek)
*Profile of Madeline Sklar written by Norman Reimer
Finally, the most recent addition to the NACDL staff is Arielle Yair, who is a part-time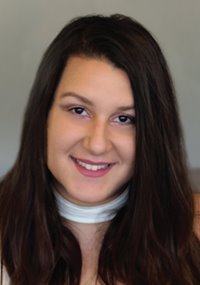 Design and Production Assistant. Arielle studied graphic design at Corcoran College of Art and Design, Montgomery College, Takoma Park College of Art and Design, and earned a B.A. in Graphic Design at Coastal Carolina University. She is a former sales associate and pre-school teacher. (Photo by Cathy Zlomek)
In addition to leaders and staff members, NACDL was fortunate to have had two exceptional summer interns who provided important support for the policy team. Michael Haddad is a rising third-year law student at Drexel University's Thomas R. Kline School of Law, where he is the Research and Production Editor of the Drexel Law Review Board. He earned his B.A. in Political Science and History, with a minor in Arabic, from James Madison University. Michael served as a legal intern supporting the work of the Fourth Amendment Center.
Eric Shi is a rising senior at Rice University's School of Social Sciences, where he is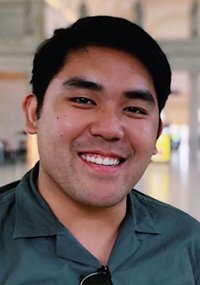 majoring in Sociology and Policy Studies, with minors in Business and Politics, Law, and Social Thought. Eric served as an intern in the Public Defense Department. He is a Baker Institute Summer Fellow, and the second student to come to NACDL from that program.
Final Observations
All these folks, from the officers, who are at the pinnacle of their careers, to the interns, who are just at the beginning of their career path, share a desire to provide the highest level of support and the most effective service possible to NACDL members, the criminal defense bar in general, and the clients and communities who depend upon a robust defense function for a fair, rational, and humane criminal justice system.
NACDL's 2019 Summer Diversity Fellow Class
A core aspect of NACDL's mission is a commitment to identify and reform flaws and inequities in the criminal justice system and redress systemic racism. Sadly, because these blots on the American criminal justice system are so pervasive, there are limitless opportunities to promote reform. But most certainly, one of the most reliably positive and effective ways to address these issues is to provide a path into the criminal defense arena for individuals from underrepresented communities. NACDL recognized this imperative more than a decade ago. With support from the NACDL Foundation for Criminal Justice ("NFCJ"), NACDL established a summer Diversity Fellowship program in criminal defense.
The fellowship places law students from historically underrepresented backgrounds with exceptional and accomplished criminal defense attorneys. Each Fellow then experiences criminal defense practice firsthand during an eight-week placement. Now in its 10th year, 29 law students have participated in the program, with several of them using the fellowship as a platform to launch a career in criminal defense. This year's class included four outstanding participants, whose background and placement NACDL is proud to highlight.
Hakeem Muhammad is a rising 3L at Northeastern University Law School in Boston,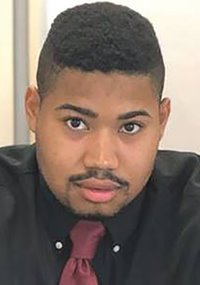 Massachusetts, where he is a Public Interest Law Scholar concentrating in International and Human Rights Law. Hakeem received his B.S. from the University of West Georgia, where he graduated cum laude. Hakeem served his fellowship with the Committee for Public Counsel Services of Massachusetts ("CPCS"). During his eight-week fellowship, Hakeem researched and drafted motions to suppress evidence, and conducted client interviews and oral argument in court.
Haven Taylor is a rising 2L at Emory University School of Law in Atlanta, Georgia,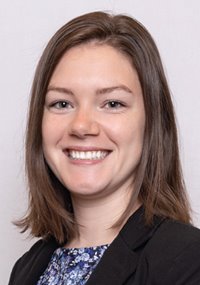 by way of Central Michigan University, where she received her B.S. in Psychology and Sociology. For her fellowship, Haven was placed at the Neighborhood Defender Services of Harlem ("NDS") in New York. During the fellowship, Haven conducted in-person interviews with clients at Rikers Island Prison, drafted and filed a speedy trial motion, and engaged in important document review, including the procurement and analysis of client medical records.
Kim Barr is a rising 3L at UC Irvine School of Law in Irvine, California, where she is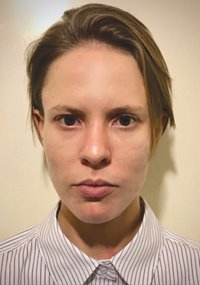 the Vice President of OutLaw at UCI, as well as a member of the UCI Law Moot Court Competition. Kim attended Goucher College in Baltimore, Maryland, where she received her B.A. and graduated magna cum laude studying Philosophy. For her fellowship, Kim was placed with the Bronx Defenders Office in New York, where she worked on the LGBTQ Rights Project. Kim's highlights during her fellowship included oral argument before the court, preparation of pre-plea reports, and writing a report on the treatment of transgender litigants.
Anthony Moser is a rising 2L at the University of Massachusetts Law School in Dartmouth,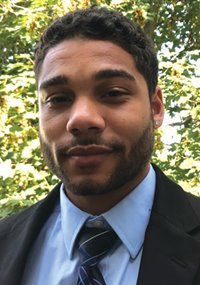 Massachusetts. He received his B.S. in Criminal Justice at Elmhurst College. Anthony's fellowship was with the Federal Public Defender Office of the Northern District of Texas. Among the highlights of Anthony's fellowship were opportunities to gain firsthand experience with many of the tasks of the practicing defense lawyer, including participation in court hearings, visits to crime labs, visits with clients in re-entry facilities, and other case-related work.
About the Authors
Norman L. Reimer is NACDL's Executive Director and Publisher of The Champion.
Norman L. Reimer
NACDL
Washington, DC
202-465-7623
nreimer@nacdl.org
www.nacdl.org
@NACDLExecDir
Madeline Sklar is NACDL's Public Affairs and Communications Assistant.
Madeline Sklar
NACDL
Washington, DC
202-465-7647
msklar@nacdl.org
www.nacdl.org
@NACDL
Tatum Brooks is the Assistant to the Executive Director at NACDL.
Tatum Brooks
NACDL
Washington, DC
202-465-7657
tbrooks@nacdl.org
www.nacdl.org
@NACDL