Washington, DC (June 23, 2011) – The U.S. Supreme Court ruled today that "The Sixth Amendment's Confrontation Clause confers upon the accused '[i]n all criminal prosecutions, . . . the right . . . to be confronted with the witnesses against him.'" And in the context of forensic laboratory reports containing a testimonial certification, a surrogate analyst simply won't do. In this case of alleged driving while intoxicated, the defendant was denied the opportunity to cross-examine the lab analyst who completed, signed and certified the submitted lab report concerning his blood-alcohol level.
The case is Bullcoming v. New Mexico, No. 09-10876. The National Association of Criminal Defense Lawyers (NACDL), along with the National College for DUI Defense and the New Mexico Criminal Defense Lawyers Association, filed a friend-of-the-court brief in the case. The Court cited NACDL's amicus brief, and the powerful data set forth in that brief concerning the frequency of laboratory error in blood-alcohol readings, to support its rejection of the argument that "the risk of human error [is] so remote as to be negligible."
The New Mexico Supreme Court ruled it sufficient that the state produced at trial a different forensic analyst familiar with lab procedures but who had no involvement with Donald Bullcoming's blood sample investigation and report. By a 5-4 margin, the U.S. Supreme Court today reversed that decision, explicitly holding that "surrogate testimony of that order does not meet the constitutional requirement." Writing for the majority, Justice Ruth Bader Ginsburg explained, the Confrontation Clause "does not tolerate dispensing with confrontation simply because a court believes that questioning one witness about another's testimonial statements provides a fair enough opportunity for cross-examination."
Two years ago, almost to the day, the Supreme Court ruled in Melendez-Diaz v. Massachusetts that a criminal defendant's right to confront the witness against him includes the right to challenge the testimony of state crime lab technicians through cross-examination of those witnesses. "Today's decision in Bullcoming further strengthens Sixth Amendment Confrontation Clause jurisprudence, protecting a core right of the accused in the American criminal justice system – the right to confront the specific witnesses against him or her," said Barbara E. Bergman, a past President of NACDL and a co-author of NACDL's amicus brief.
NACDL Member and Stanford University law professor, Jeffrey L. Fisher, who also argued Crawford v. Washington and Melendez-Diaz v. Massachusetts, argued the case for petitioner Donald Bullcoming. Fisher is a director of Stanford's innovative Supreme Court Litigation Clinic, and is a co-chair of NACDL's highly-successful Amicus Curiae Committee. Bergman is also a co-chair of the Committee and a professor at the University of New Mexico School of Law.
On the Web:
Supreme Court decision: http://www.supremecourt.gov/opinions/10pdf/09-10876.pdf
To view NACDL's Amicus Curiae brief, please click here.
Continue reading below
Coronavirus Resources
NACDL to Focus on Service and Support for Members, Clients, and Community Throughout Virus Emergency
Learn More
This is a sponsored ad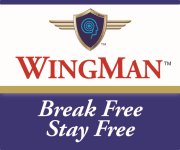 WingMan Technology
Generating Qualified Leads for NACDL Attorneys
Contacts
NACDL Communications Department
The National Association of Criminal Defense Lawyers is the preeminent organization advancing the mission of the criminal defense bar to ensure justice and due process for persons accused of crime or wrongdoing. A professional bar association founded in 1958, NACDL's many thousands of direct members in 28 countries – and 90 state, provincial and local affiliate organizations totaling up to 40,000 attorneys – include private criminal defense lawyers, public defenders, military defense counsel, law professors and judges committed to preserving fairness and promoting a rational and humane criminal justice system.