Brief filed: 04/04/2014
Documents
Wyoming v. Mares
Supreme Court of Wyoming; Case No. S-13-0223
Argument(s)
The U.S. Supreme Court has repeatedly held that children are categorically less deserving of the harshest forms of punishment. Appellee's mandatory life sentence is unconstitutional even in light of Wyoming's post-millersentencing amendments. Miller v. Alabama applies retroactively pursuant to U.S. Supreme Court precedent.
This is a sponsored ad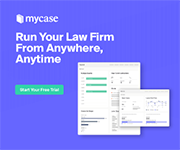 MyCase
Manage Your Law Firm All in One Place
Author(s)
Marsha L. Levick, Juvenile Law Center, Philadelphia, PA; Dona Playton, Laramie, WY.