Brief filed: 08/10/2009
Documents
Wood v. Allen
United States Supreme Court; Case No. 08-9156
Argument(s)
The verbatim adoption of proposed orders is typical in Alabama capital postconviction cases and produces serious flaws in the resulting orders. The Eleventh Circuit erred in accepting as reasonable erroneous factual determinations in the trial court's orders that were adopted verbatim from the proposed orders drafted by state prosecutors.
This is a sponsored ad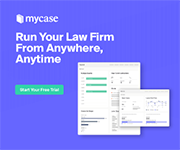 MyCase
Manage Your Law Firm All in One Place
Author(s)
Jonathan L. Marcus, Gregory M. Lipper, Anne Y. Lee, and Alithea Z. Sullivan, Covington & Burling LLP, Washington, DC.