Brief filed: 12/06/2011
Documents
Williams v. Illinois
United States Supreme Court; Case No. 10-8505
Argument(s)
DNA laboratory analysts are not infallible. Developing a DNA profile of a suspect from biologic evidence collected in a criminal investigation is a complicated process requiring skill and judgment; making the prosecution expert who declares a DNA "match" available for cross-examination does not obviate the necessity of cross-examination of the lab analyst who actually did the benchwork developing the DNA profile.
This is a sponsored ad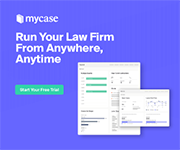 MyCase
Manage Your Law Firm All in One Place
Author(s)
Sandra K. Levick and Catharine F. Easterly, Public Defender Service for the District of Columbia, Washington, DC.